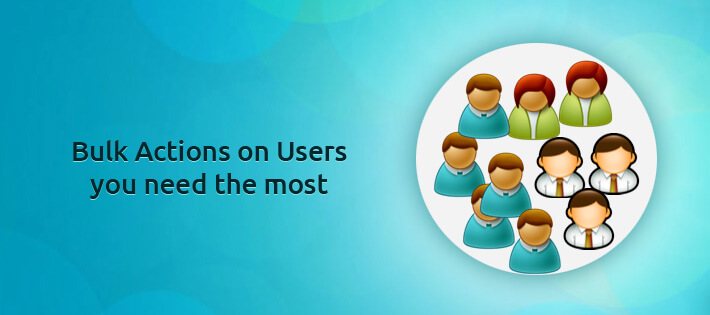 When thousands of users are configured to a network domain, it can be frustrating to manage their accounts one at a time. On a daily basis there are so many tasks that an administrators have to perform on user accounts starting from viewing and modifying user properties, user attributes, user account functions, managing directory attributes, moving the users from one OU to another, changing their group policies, managing their Exchange mailbox accounts and so on.
Performing all these administrative operations is not only time consuming but also takes a lot of efforts if carried out with the help of Microsoft's built-in administrative tools. The ADUC (Active Directory User and Computer) MMC snap-in allows administrators to perform some common user account related functions like creating a new account, resetting user password, copying or moving an user account, setting their logon hours, deleting them, etc. The only limitation being these operations cannot be performed on bulk user accounts simultaneously.
Well now Lepide Active Directory Management and Reporting (LADMR) solves this problem. The Active Directory User Management feature of this impeccable tool allows administrators to manage bulk user accounts as well.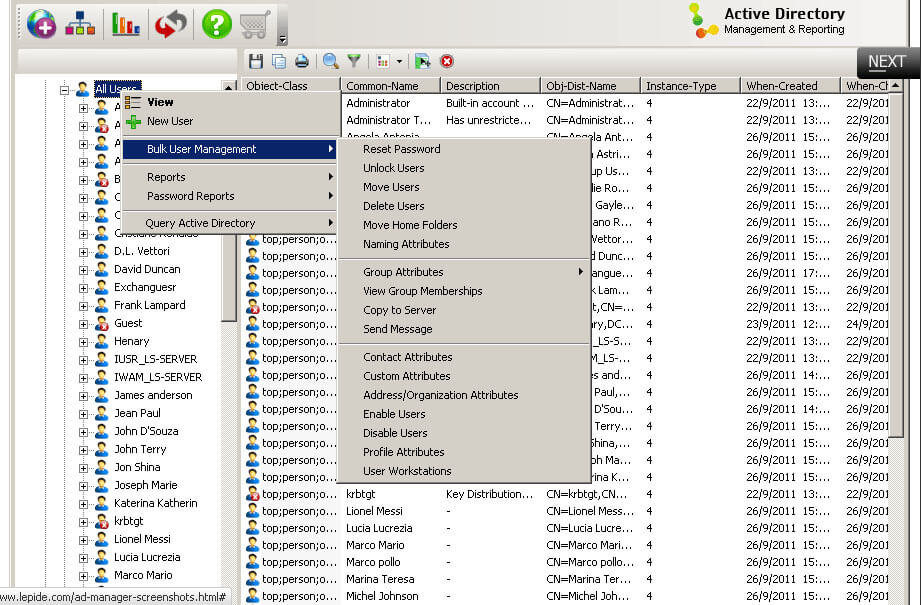 The most common administrative functions that can be performed on multiple AD user objects with the help of this software are mentioned underneath:
Delete multiple user accounts
Move multiple users to a different OU
Copy multiple users to another server
View and manage group membership of multiple users
Unlock multiple user accounts and reset passwords of bulk users
Send messages to many users
Query the Active Directory for more than a user
Enable and disable bulk users
Change workstation permits for multiple users
Manage common attributes of many users
And all these mentioned operations can be performed from a common interface of Lepide Active Directory Management and Reporting (LADMR). The interactive GUI of Active Directory Reporting software offers easy control to handle each and every task from a console tree. With LADMR you can manage the user objects of both the local and remote domain with equal dexterity and ease.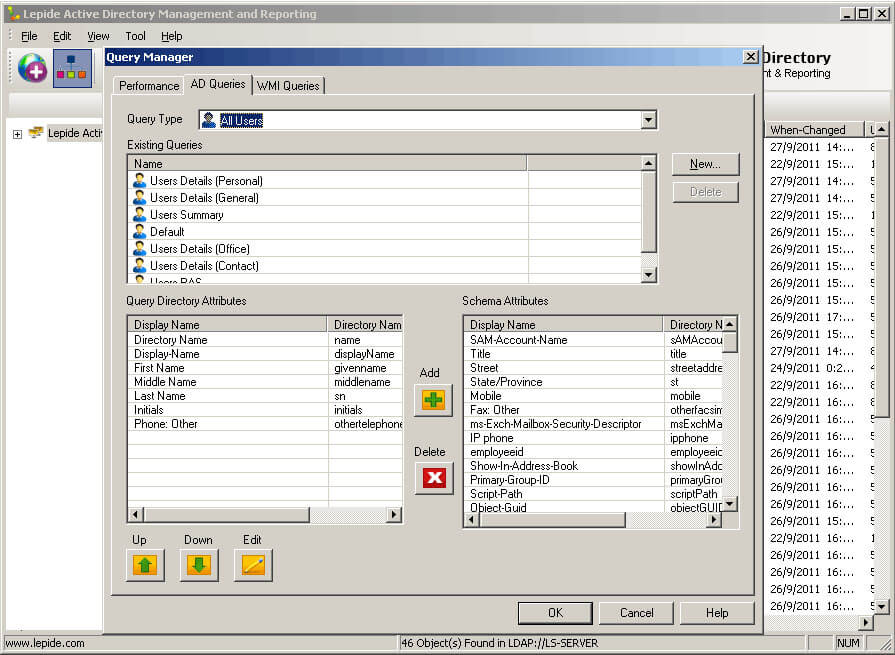 The features of querying the Active Directory help administrators to perform bulk user operations without knowing the account specifics. Furthermore, with filtering option, particular user group can be segregated to apply account and security policies. So all in all, Lepide Active Directory and Management and Reporting software eliminates all your bulk user management woes.