LepideAuditorTM
LepideAuditor – because it shouldn't be complicated, expensive or time-consuming. Because we know there's a better way. Championing simplicity since 2005, we've obsessed over helping organizations be more secure, meet compliance and improve operations. This obsession led to innovation, which culminated in LepideAuditor. We've helped over 10,000 organizations track changes to critical systems, alert on file and folder activities and uncover current permissions, all from a single integrated console – and we're just getting started.
❝
LepideAuditor has brilliant search capabilities and was easy to use from the perspective of a non-technical end user - highly recommend it.


❝
LepideAuditor provided us with complete visibility over what was happening in our IT environment in a simple, cost-effective and scalable way.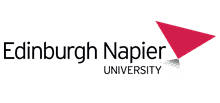 ❝
We're very pleased with how much more insight LepideAuditor gave us and impressed with the attentive customer service they provided.


❝
LepideAuditor takes the strain out of change auditing and regulatory compliance with one of the most comprehensive solutions on the market.


Version 17.3 of LepideAuditor now audits NetApp Filer Cluster Mode to help give you more comprehensive auditing of your IT environment.
View all news