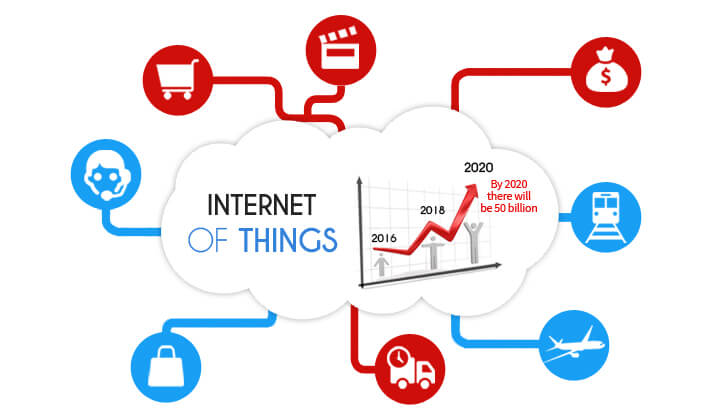 Welcome to a new world, where billions of objects are interconnected over public or private IP (Internet Protocol) networks, a virtual space where the data is regularly connected, analyzed, and used in order to initiate an action and offering a wealth of intelligence for planning, implementing, managing, and making better decisions. This is the world of Internet of Things (IoT).
These "things" of the real world shall seamlessly integrate into the virtual world, thus enabling, anytime, anywhere connectivity. According to the Cisco's forecast, in the year 2015 the number of devices and everyday physical objects connected to the Internet will be around 25 billion i.e., it is expected to double as oppose to 12.5 billion in 2010, further it will double to 50 billion by 2020 as the number of more smart phone devices per person will increase.
With the proliferation of interconnected devices, the identity of IoT present challenges and threats currently, but if we are successful, it also proposes the mega scale opportunities which will bring our world closer than ever. Our "connected life" scenario is leveraged through mobile devices, sensors and the near future wearable technologies – key to identity and personal data. The initiative in this article tries to discover the intersection of identity, IoT and its usability. However, this particular section will throw light on the digital identity service evolution.
Drives of change: IoT Evolution
As the technology services that connect businesses, consumers, government and citizen are evolving, one can witness a greater deal of interaction between people, entities, things, and the associated personal data. Although, it's impossible to predict exactly how IoT will evolve, but it will have a profound impact on our computing and networking systems, infrastructure, security, industry standards, and the business models throughout the entire IT ecosystem.
IoT– Compact, low power and economical devices allow for more distributed networks, embracing all types of devices & sensors and deploying them at the preferred location.
Big Data– The ubiqitous networks and proliferation enables access to a massive and growing amount of traditionally siloed information, thus enables us to gather more granular data, and too faster. All this granular data is like big data.
Analytics– Further, big data accelerates the need for better analytics and provide actionable answers for decision making. This empowers decision makers as never before by extracting and presenting meaningful information in real-time, helping us be more predictive than reactive.
IoT devices are now spawning new applications, new protocols, new architectures, driving new standards, and new use cases which will in turn drive different customer journey, thereby creation of innovation and new business models. These business models will further open new market places, appealing existing industries and providing new opportunities for the entire ecosystem.
Hence, such breakthroughs will force companies to transform from system or hardware or software based firms to service based firms that provide "holistic solutions" and the companies not adapting themselves to new realities will either be acquired or droop away.
Apart from understanding the evolution of IoT and the present scenario, it is also critical to focus on its key challenges, implications, considerations and the opportunities it holds, which will be discussed in part 2.
Click here to read Part II