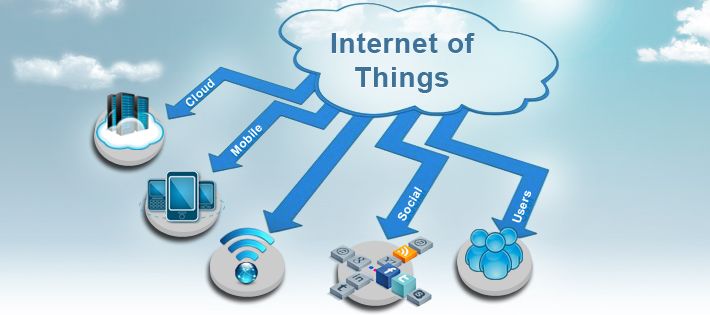 With a refreshing article presented few weeks back about IoT' present scenario and how it is evolving with the proliferation of technology, better deal of interaction amongst people, entities, things, and the associated personal data; the entire IT ecosystem has accelerated from Big Data to Analytics. However, in order to let IoT evolve, it becomes important to focus on the key challenges, threats, and the opportunities that lie ahead. Now, I would like to move a step further by providing insight on the much awaited part II of the series! Click Here to read Part I.
The Key Challenge Areas
The Internet of Things will encounter multiple barriers to adoption, just like many evolving IT and networking technologies. Apart from the traditional inertia, risk aversion, latency, integration, storage and budget, there are a number of other factors that are critical to IoT adoption and might prevent some companies from adopting IoT in the near future. Whereas , the early adopters will lead to innovative CIOs. These challenges will also offer new business opportunities for IT companies, system integrators, device builders, tool developers and cross-platform integration companies.
The Internet of Things will collide multiple barricades to adoption. Some key challenge areas are :
IoT needs a Big Data Platform. As we map the spread of the IoT, it starts to get more complicated and barriers appear with the centralized big data platform, or lack thereof, which is likely to halt progress.

Security and provisioning point of view. IoT connects more devices together i.e more layers of software, integration middleware, machine-to-machine communication which create more complexity and security risks.

Complexity, confusion and integration also evolve with IoT.
These key challenges will provide new business opportunities to technology companies, tools developers, system integrators and cross-platform integration companies.
Opportunities And Innovation
Opportunities for Entrepreneurs and Startups –

 Avoid the "technology driven" trap. Enhance early concepts and offerings now using existing tools and protocols to gain immediate feedback.
Opportunities for Established Technology Providers –

 IoT will enhance your current and future offerings by adding value for your customers or Identifying core strengths.
Opportunities for IT, Networking and Business Enterprises –

 Align the IoT with strategies by reaching new customers, providing new services, speeding operations, reducing costs. Develop a nimble mindset and Just do it!
Finally, the Internet of Things is a new way of technology advancement of market development. Now the technology evolution is characterized by innovation, fragmentation, confusion, competitive jostling and emerging standards. The IoT will levitate, extend and enhance cloud, big data to provide grainy edge sensors and devices.
IoT provides entirely new applications and cases that will drive new business models and revenue opportunities. It will also threaten many existing industries, markets and products.