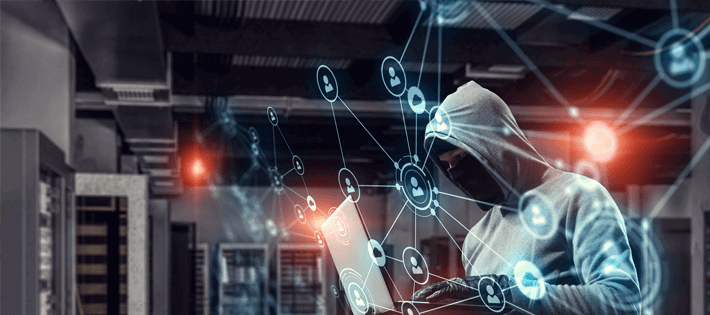 Why wait until a disaster strikes? Now is as good a time as any to brush up on your data security management! In today's world, data equals cash. This is the main reason we see so many high-profile data breaches making headlines this year. Such attacks result in losses of millions of private records and sensitive information which can cost millions in damages (not to mention irreparable damage to reputation which cannot be quantified). Be it a small startup or a company worth millions; all businesses are vulnerable to security breaches. A security breach could be anything ranging from unauthorized access, and data leakage to misuse of network resources. To help your organization run smoothly.
I've listed out 10 simple yet powerful steps you can take which will help in preventing disruptive cyber intrusions across your network. Let's get into it!
1. Good password policy
Maintaining an unpredictable and complex password is a huge step in the right direction. Make sure that you never reuse passwords and change them regularly as and when you're prompted by an expiry alert. Choosing a strong password is itself the best security measure of all.
2. Update regularly
The pop-ups that we get from time to time notifying us of updates are not just there to pester us. Such updates do numerous things to help you improve security. One of the best ways to foil breach attempts is to update your operating system and all application software as the new versions have most likely been fine-tuned to prevent current threats.
3. Securing the router
Cybercriminals could easily compromise your data without setting foot inside your premises. They can do this by breaking into your network, and it's far easier for them to do it if your network is unsecured. You can secure all the devices in your network by ensuring that encryption is enabled on your wireless traffic.
4. Proper backing up of data
Data is the most valued asset of any organization and it's what criminals want to exploit. Storing and backing up such assets with private information is critical. Backing up data can be considered another line of defense protecting you against ransomware.
5. Educating the employees
Educating your employees about the deadly consequences of security breaches is vital. If a culture of security is adopted at all levels of the organization, from junior staff to the CEO, then it will be far less likely you'll suffer an otherwise avoidable data breach.
6. Breach response
With the surge of high-profile attacks targeting sensitive data assets, developing a breach response plan in advance helps in triggering a quick response in the wake of an incident. Such plans assist in identifying and analyzing attacks that otherwise would go undetected.
7. Installing centralized firewalls
Firewalls are the first line of defense in network security. A suitably configured firewall acts as a barrier between networks with differing levels of trust. It is vital that you keep the local firewall on all the time as this is the best way you can arm your network against malicious attacks.
8. Encrypted transmission
Stolen encrypted data is of no value to cybercriminals.The power of cryptography is such that it can restrict access to data and can render it useless to those who do not possess the key. Using encryption is a big step towards mitigating the damages of a security breach.
9. Antivirus software
Make sure that you have an updated antivirus, antispyware and anti-malware software installed so that your server is continuously protected and monitored. Such software prevents malicious programs from stealing or destroying data assets.
10. Proactive and continuous auditing
Identifying and analyzing suspicious activity enables you to spot potentially dangerous situations which could result in a serious breach in the future. Auditing your network environment on a regular basis is a best practice that can save money and uphold the reputation of your business.
Lepide Data Security Platform – Data-Centric Audit and Protection Solution
Don't let your enterprise be the next victim of a high-profile security breach! Lepide Data Security Platform is our award-winning data security and auditing solution that provides real-time audit reports which give you the insight you need to track critical changes taking place in your IT infrastructure and data. The solution also delivers password expiration reminders, along with a complete overview of the password status. It also automatically cleans obsolete user and computer accounts from Active Directory and lets you handle account lockouts. Unwanted or unplanned changes in Active Directory and Group Policy Objects can also be rolled back to their original value. What's more, it's completely free to use for the first 15 days! Why not take a free trial yourself and see how Lepide Data Security Platform can help detect and alert on insider threats?