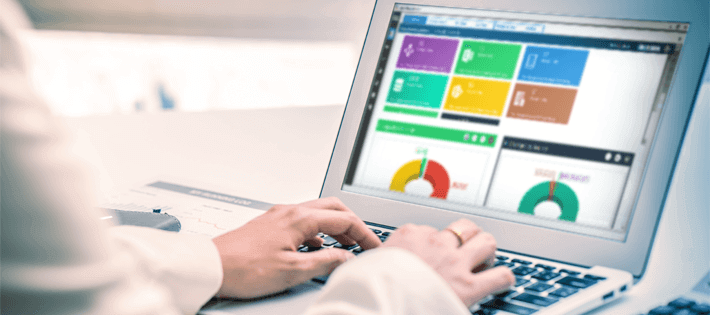 With security and compliance demands increasing daily, the need for organisations to increase their auditing, monitoring and alerting capabilities across there IT environments has followed suit.
In a study we recently conducted, we found that 6 in 10 mid to large sized organisations are still using Native Auditing as their primary auditing method. Although we've definitely been seeing a change in this mindset. Out of these 6, at least half admitted Native Auditing was 'not fit for purpose' and that there was something they knew they would need to change.
With insider threats on the rise and the recent Ransomware attacks, combined with the increase in the stringency of compliance (such as the fast approaching GDPR) it would seem that the market has finally accepted auditing and monitoring solutions are a must for any organisation that wants to survive. Let's take a look at the key advantages that LepideAuditor offers over Native auditing as well as the more tangible, business benefits.
Always Watching, Even When You're Not
The chances are, if you're using Native Auditing, you're too late.  You're in there because something's gone wrong. You're reacting to an event and trying to retrospectively investigate a specific incident. With LepideAuditor (either with or without an agent), you can be sure we're watching out for and events continuously and proactively all hours of the day and night.
Alerts That Provide Real Intelligence and Insight
Set real-time alerts (with or without filtration) and you'll know the second an incident occurs. Our solution sends both real-time and threshold alerts through email, as notifications to the LepideAuditor App, or as updates to Radar Tab. You'll see exactly what's happened, with the context you need, to quickly resolve the issue. More importantly, LepideAuditor enables you to spot suspicious trends, such as a specific volume of events over a particular time period.
Audit Data You Can Trust
Rather than having to trawl through meaningless logs with many duplicates, we filter out the nonsense and the noise and then consolidate the data so you see only the data that's relevant to the specific incident or event.
More Than Just Log Management
Aside from just logs, LepideAuditor utilises other 'non-log' based methods to ensure that if someone were to tamper with raw logs, you have a means of getting context about what's happened. We also show you single log for a single change!
In Security and Operations, Context is King
LepideAuditor offers you context. Rather than having to piece together logs from multiple places to identify the context, we're able to show the values both before and after an event or incident. This helps security and operations teams identify and resolve issues faster. No more trawling through logs.
Automate Your Response to Potentially Suspicious Activity
Rather than having to manually detect and react to a potential threat using LepideAuditor, we offer the ability to automate the response. With a single click, you can automate the 'trigger on alert' feature; which executes any specific script of your choosing to ensure potential issues can be stopped in their tracks. (i.e. potentially to spot and spot ransomware in its tracks)
Interactive, Meaningful, Predefined Reports
One of the most important features of LepidAuditor is the predefined reports. Our reporting console allows you to pick from hundreds of pre-set reports consolidating events from all your environments into meaningful data. Unlike native auditing (or many of our competitors), we enable you to instantly query and drill down into the data to get the insight you need. These reports can be scheduled to be delivered either through email or by saving at a shared location. You can also delegate the ability to view any of these reports to users through a secured Web console.
Compliance Ready Reports
If compliance is your thing, LepideAuditor is a 'must have'. We've created a wide range of reports directly mapped to the most common mandates such as PCI, SOX, HIPPA, GLBA etc. And of course, GDPR! (Try doing that with Native Auditing).
Dashboards with Real Insight
Trying to make sense of data by trawling through raw logs in Event Viewer is a complete waste of time. Analysing data, spotting trends and identifying issues without a proper dashboard is a frankly impossible task. That's why we created our 360 view. It offers IT teams with a complete overview as to exactly what's happening across the whole environment; including top administrators, changes per platform and even a LiveFeed of all changes as they happen in real time.