Simple cross forest Exchange migrations
Cross forest migrations are complex, time consuming and rarely straightforward. Just one manual entry out of sequence can cause the entire process to fail. It involves the configuration of the two-way trust between AD forests, performing a GAL sync, configuring the send connector and availability services and many other steps. Frankly, we think doing it manually is too time consuming, too prone to error and presents too many risks. To address this, we created LepideMigrator for Exchange. It's a simple to use, cost effective and comprehensive means of automating the process of cross forest exchange migration.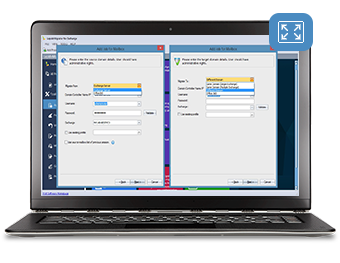 We provide the ability to migrate to and from any version of Exchange or Office 365
Our Exchange migration platform is designed to work on Exchange 2003, 2007, 2010, 2013 and 2016 as well as Office 365.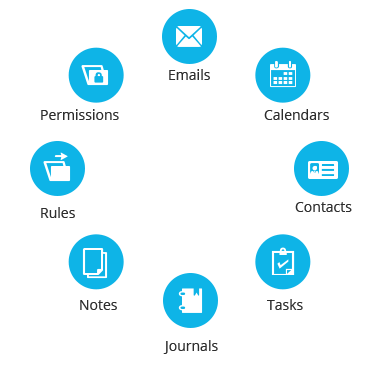 We migrate more than just mailboxes
LepideMigrator negates the need for complex PowerShell commands or manual configuration of settings in the Exchange console. It migrates all mailboxes and much more.
Mailbox Properties
Archive mailbox migration
Mailbox Permissions
Public Folder content
Public Folder Permissions
Public Folder Properties
Outlook Rules
Outlook profile updates
Global Address List (GAL)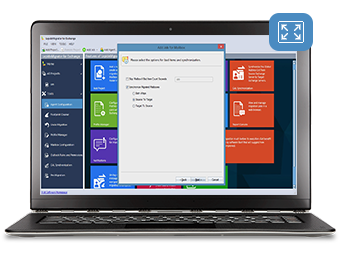 We support co-existence for cross forest migrations
To ensure zero downtime or disruption to your users this solution provides co-existence. It's as simple a few clicks in the console and its done. No complex PowerShell commands or settings to alter.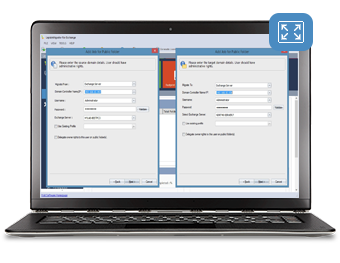 We provide cross forest Public Folder migrations
Public folder migrations can be a tricky task at the best of times. Trying to migrate Public folders in the context of a cross forest migration even more so. LepideMigrator enables you to migrate to and from any version of Exchange and/or Office 365 in a cross forest environment with ease and also does it without having to perform a double hop migration.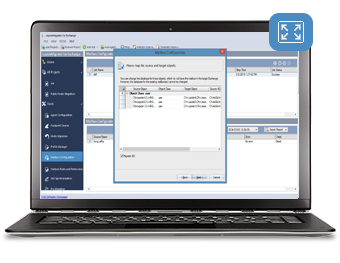 We also migrate SID history
Rest assured that LepideMigrator for Exchange will migrate everything to the target – this includes passwords and complete SID history.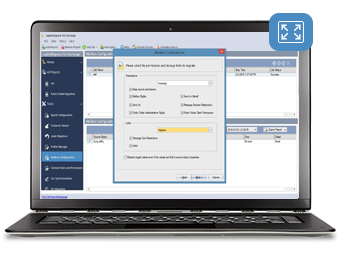 We migrate all the permissions and rights exactly as they were
When we say everything – we mean everything. This solution also migrates all the rights, permissions, mail delivery restrictions, send as permissions exactly as they were on the source prior to migration.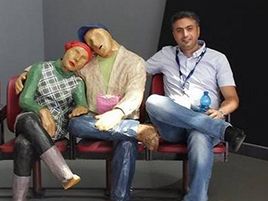 Yaniv Totshvili

Exchange MVP
"I believe, LepideMigrator for Exchange is one tool which I, as an Exchange Server administrator, will definitely keep with me if I have to do any Exchange migration."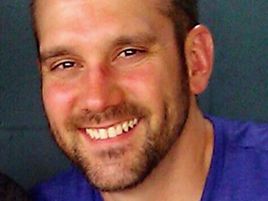 Stacey Branham

Microsoft Enterprise Messaging Expert
"Using the Lepide Exchange Migrator makes Exchange migrations from end-to-end a breeze and I don't ever want to migrate without it!"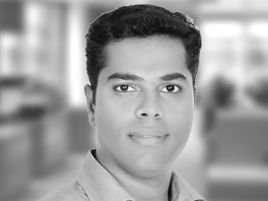 Krishna Kumar

Ex. MVP
"Migration using a 'LepideMigrator for Exchange' is much simpler to configure and manage than a native migration tool. It provides option to migrate the account with SID History and also copy the password from the source to target ..."
#ChoseLepide