Exchange Server to Office 365 migration
Migrating to Office 365 using native tools along can be a time-consuming and difficult process. Lepide Migrator for Office 365 offers a simple to use, cost effective and fully featured approach to assessing and automating the entire Office 365 migration. It enables you to migrate to and from practically any version of Exchange (2003, 2007, 2010, 2013 and 2016) straight to Office 365 with ease. You can also migrate from Office 365 to Exchange and from Office 365 to Office 365.
We help you plan the migration using our pre-migration analysis feature
Our pre-migration analysis feature helps you perform a quick assessment of resources and review information about the items you wish to migrate. We then take these variables and calculate how long your Office 365 migration will take and make recommendations as to optional scenarios to choose from based on utilisation of idle resources.
We enable you to schedule and utilise other resources to speed up the migration
By utilizing otherwise idle resources we can speed up the migration through our unique load sharing agent. We find this is particularly helpful if you have a larger Office 365 migration project. We also enable you to split the migration out into stages and create schedules based on a timeframe that suits you best. You can even specify blackout times to avoid any potential resource disruption.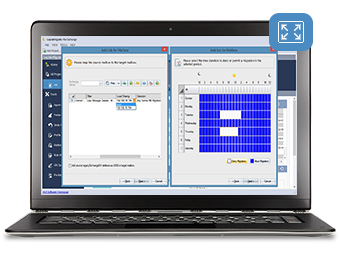 We give you reports and alerts to help you track the status of the project
Through real time alerts and detailed reports, we can keep you abreast of progress every step of Office 365 migration. We will tell you when each stage completes and give you alerts either via the console or direct to your inbox. These alerts will give you a detailed breakdown of job status, job success or job failure.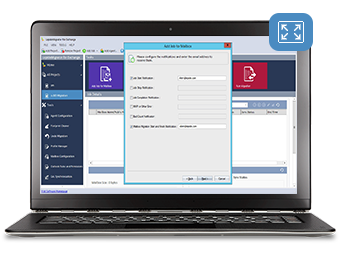 We synchronise the data and run in co-existence mode
We know how important email is to you so this Office 365 migration solution is designed to have zero impact on the end user. To support this, we offer co-existence and ensure that any changes to new items such as new calendar entries, invitations, schedules, contacts or other contacts will be accessible via either server throughout the migration. On completion we then carry out a complete synchronisation and foot print clean-up process. Our synchronisation offers two way, source to destination and destination to source.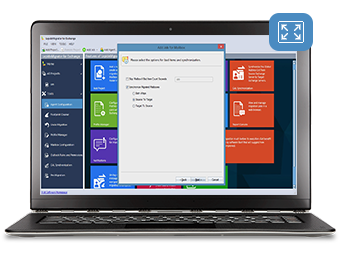 We migrate and map everything to ensure zero impact on the end user
Our Office 365 migration solution doesn't just migrate mailboxes, it migrates all Public Folders, outlook rules/folder permissions, outlook profiles, mailbox and Public Folder permissions, and the entire Global Address List. It even creates new mailboxes within Office 365 if they don' already exist. The user will not experience any disruption during the process.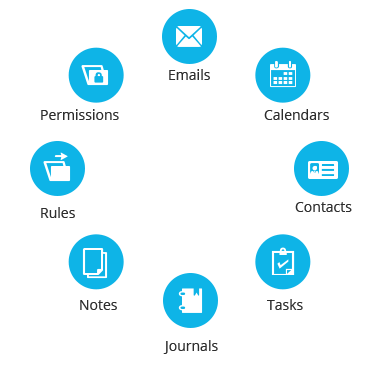 Migrate from on-premise Exchange and Office 365 to Office 365 and vice versa
Our solution is beneficial irrespective of which legacy Exchange servers your company has. We support on-premise Exchange Server 2003, 2007, 2010, 2013, 2016 to Office 365 migration and migration from Office 365 to on-premise Exchange Server and Office 365.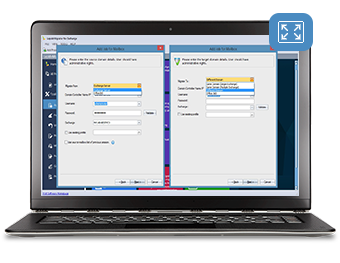 We allow you to undo migration
Perhaps you want to undo a specific mailbox that was migrated in error. Lepide Office 365 Migrator makes this a simple process. We provide an intuitive means of rolling back tasks within the migration project.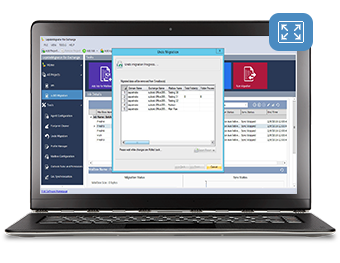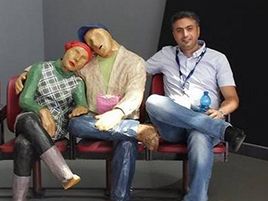 Yaniv Totshvili

Exchange MVP
"I believe, LepideMigrator for Exchange is one tool which I, as an Exchange Server administrator, will definitely keep with me if I have to do any Exchange migration."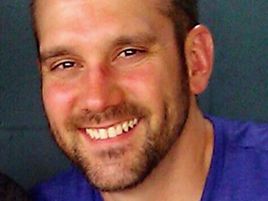 Stacey Branham

Microsoft Enterprise Messaging Expert
"Using the Lepide Exchange Migrator makes Exchange migrations from end-to-end a breeze and I don't ever want to migrate without it!"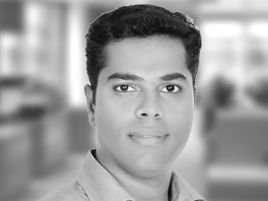 Krishna Kumar

Ex. MVP
"Migration using a 'LepideMigrator for Exchange' is much simpler to configure and manage than a native migration tool. It provides option to migrate the account with SID History and also copy the password from the source to target account, which is very important for the cross forest migration scenario. It also provides option to."
#ChoseLepide