Instantly See the ROI from a Data-Centric Approach to Security

Effortless
Our dedicated engineers will do all the heavy lifting for you so you don't have to lift a finger.

Real Insight
Get actionable information from which you can build a reliable data security plan.

Non-Intrusive
Don't worry about any additional strain on your environment. We won't slow you down.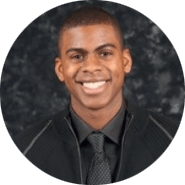 Lepide's Risk Assessment Report gave me a really clear picture of where we were struggling and offered practical, realistic advice for how we could improve our data security. Thoroughly recommend it.
Drayke Jackson

Security Engineer