Upcoming Webinar A Four Step Roadmap to Complying with the GLBA Safeguards Rule Thursday 24th June, 2pm EST
Register Now
✕
|
sales@lepide.com
|
+1-800-814-0578
|
Detect and Respond to Security
Threats 10x Faster
Investigate threats as they emerge in Active Directory and track
movement and their interaction with your most sensitive data wherever
it's stored. Detailed auditing, anomaly detection and content scanning.
Active Directory
Ransomware
Rogue Insider
Compromised User
Remote Workers
Cloud Security
SIEM/SOAR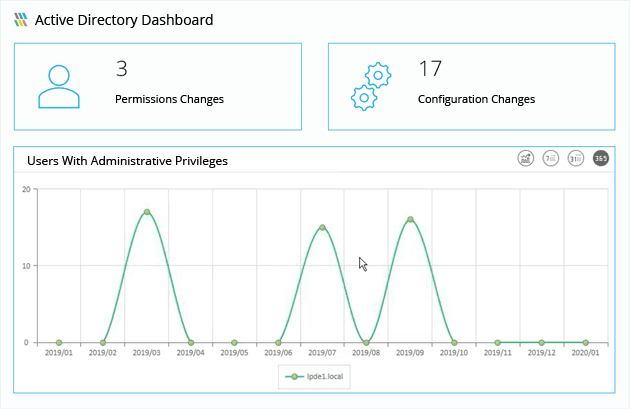 Find out exactly what's happening within your Active Directory environment and get alerts on abnormal activity.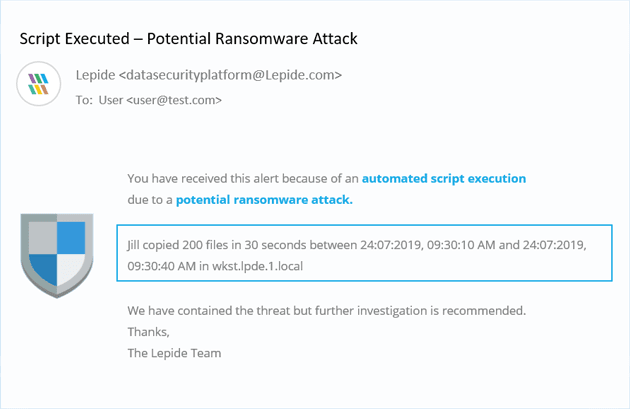 Automatically detect the signs of a ransomware attack in progress and automate your response.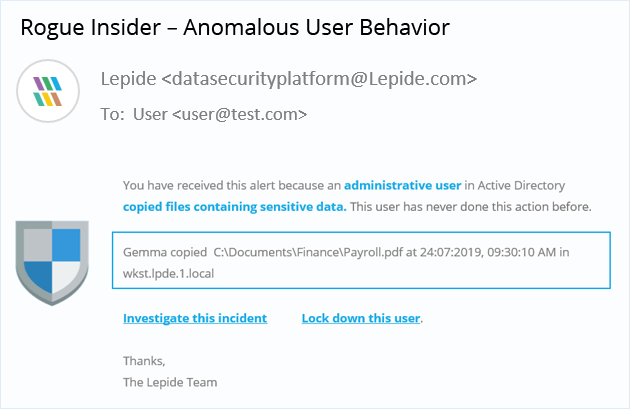 Detect and respond in real time when a user becomes a threat through anomaly spotting and threshold alerting.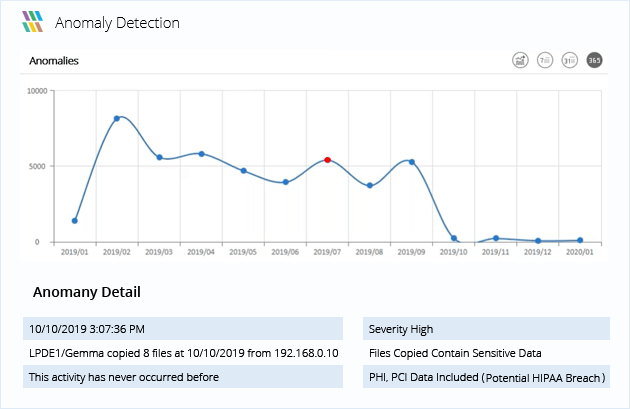 Spot anomalies in user behavior that could be threats to your security and automate your response.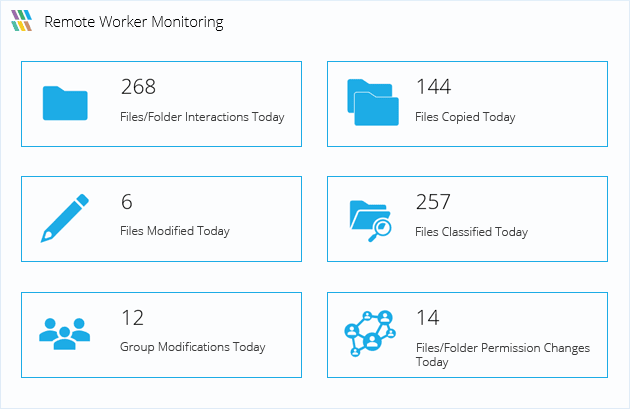 Actively monitor anomalies in user behavior and generate alerts when threats are detected.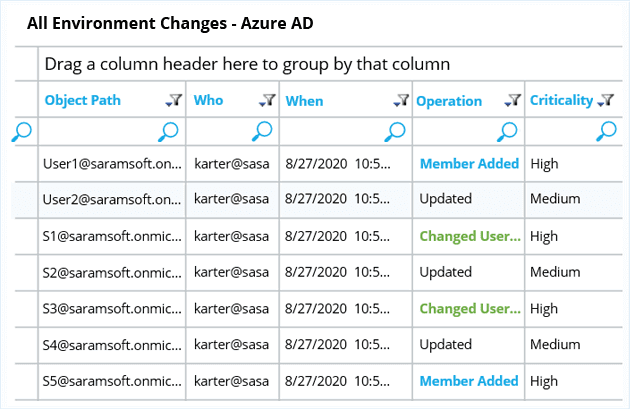 See who is accessing, moving, modifying, copying or deleting your sensitive data on cloud platforms.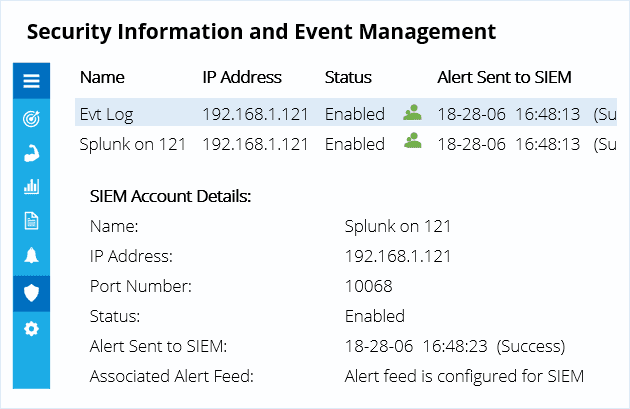 Organize noisy SIEM outputs into easy to understand and actionable alerts that can be shared with leadership.
Instantly Reduce Your
Attack Surface
Get instant visibility of your most at-risk sensitive data. Identify
over privileged users, over exposed data and highest risk
employees. Get real time alerts when changes are made that
widen your attack surface.
Immediately Spot Changes to Data or Systems that Create Risk
Identify Over-Privileged Users to Work Towards Zero Trust
Instantly Locate Your Most at-risk Sensitive Data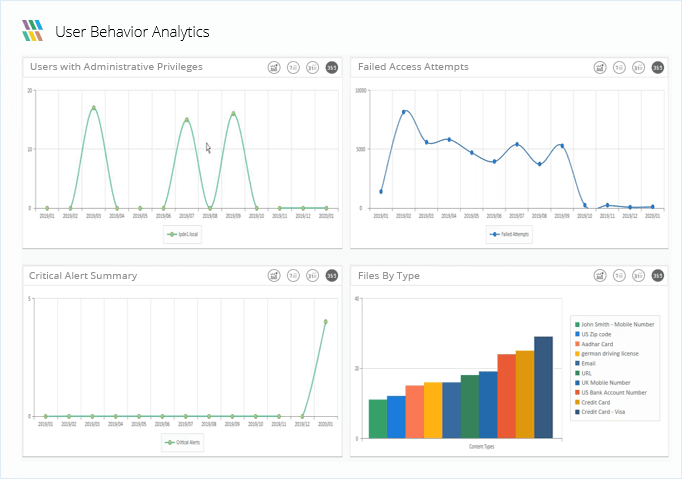 Generate Compliance-Ready
Reports 70x Faster
Reduce your compliance reporting time down to mere
seconds with over 200 reports specifically designed for PCI,
HIPAA, SOX, GDPR, CCPA and more. Automatically delivered in
a variety of formats.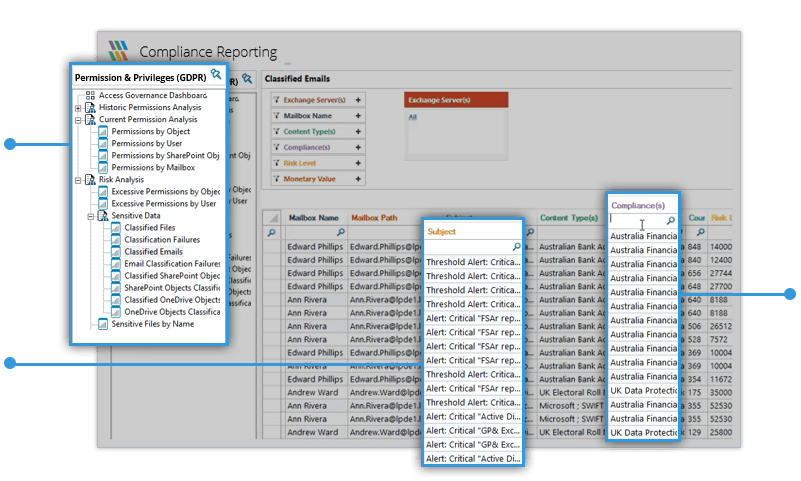 Hundreds of Pre-
Defined Reports
Detect Threats to
Regulated Data
Discover Regulated
Data Instantly
Detect Threats to Data
Wherever It Lies
Lepide is best in class when it comes to platform coverage.
Whether your data resides on-premise or in the cloud, Lepide
can help you keep it secure.
Integrate with Your Favorite Apps and Solutions

Enterprise Scalability
Functionality-orientated architecture means you can apply isolated resources directly to the area of risk or focus at that time. Making Lepide the most scalable Data Security Platform for enterprises in the market today.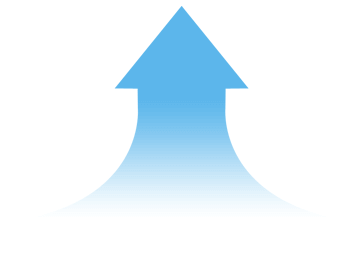 "Environment visibility at a glance. The real time alerting, and
live feed of changes are awesome."
Lepide is straightforward to use and effective right off the bat. Plus, the level of patience, attentiveness and technical knowhow is far beyond most support and sales teams I've seen before.
Drayke Jackson

Security Engineer
We chose Lepide as they were able to offer us threat detection and response, and a way of separating out reporting duties to a web console – all from one platform.
Kevin Gallagher

Senior Systems Administrator
Lepide is a perfect fit for our IT Security and Compliance requirements. It helps us cut out a lot of wasted time and money and now we know we can be compliant with industry standards.
Agnel Dsilva

Information Technology Administrator