Put Data at the Center of Your Security
Our mission is to change the way most organizations protect their unstructured data. By putting data at the center of your IT security strategy you can ensure you are tackling data security at the source of the problem.

Discover Areas of Risk
Discover, classify and tag your most sensitive data so that you know exactly where to focus your data security efforts.

Prevent Data Breaches
Get better insight into what your privileged users are doing to your critical data. Spot anomalies and automate responses.

Avoid Compliance Fines
Use any of our pre-defined compliance reports to help meet the requirements of GDPR, HIPAA, PCI-DSS, GLBA and more.
LepideAuditor – A Better Way to Secure Your Data
Don't approach cybersecurity in a siloed way. Get all the critical information you need about changes to your data and the surrounding systems from one centralized console.
Insight into Critical Data and the Surrounding Systems
We believe all organizations should have a proactive and continuous means of knowing how their most privileged users are interacting with their sensitive data and the core surrounding infrastructure. Knowing this is critical to ensuring a secure IT environment.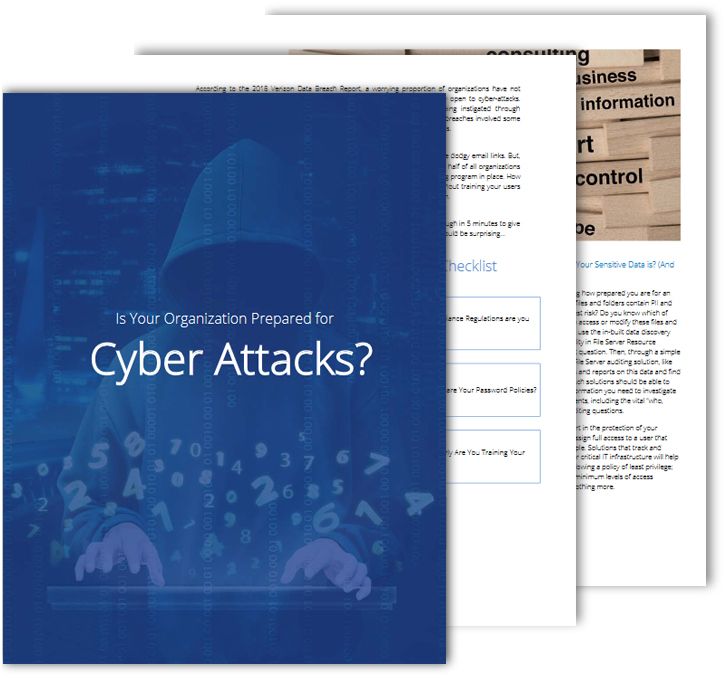 Are You Prepared For a Cyber-Attack? A Checklist
FREE WHITEPAPER
Cyber-attacks are inevitable. At some point in time, it's likely you'll be the victim.
Are you confident that your cybersecurity practices and solutions are up to scratch when it comes to defending against cyber-attacks?
For better peace of mind, download our quick checklist for cyber-attack preparedness.
Download Whitepaper
Why Choose Lepide?

Value
We'll help you ensure that you have a better way of securing your data.

Fastest
We are the fastest growing provider of data-centric audit and protection solutions.

Quality
Almost all of our customers would give our support experience top marks.

DCAP
We'll help you address a range of data related security and compliance problems.

Realistic
Our price point is built to be competitive and realistic for the modern business.
Discover How We Do It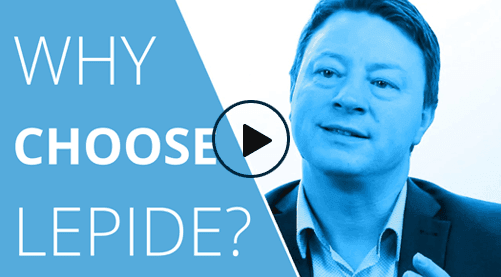 See What Our Customers Say


LepideAuditor is straightforward to use and effective right off the bat. Plus, the level of patience, attentiveness and technical knowhow is far beyond most support and sales teams I've seen before.
Drayke Jackson Security Engineer


While price was a factor, we ultimately chose Lepide as they were able to offer us threshold alerting, a way of separating out reporting duties to a web console and a site licence with extended support and maintenance.
Kevin Gallagher Senior Systems Administrator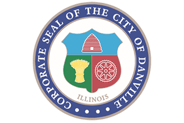 LepideAuditor is a perfect fit for our IT Security and Compliance requirements. It helps us cut out a lot of wasted time and money and now we know we can be compliant with industry standards.
Agnel DSilva Information Technology Administrator
More from Lepide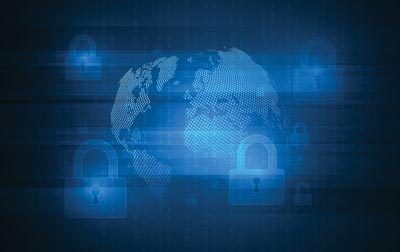 Blog
5 Ways to Improve SharePoint Security
Maintaining SharePoint security must be a collaborative effort between the IT team and the end users – which can often be very difficult to achieve.
Learn More ->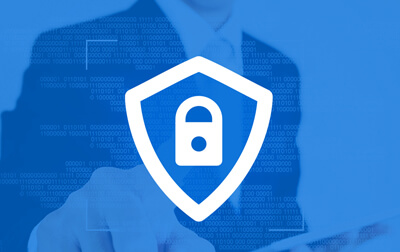 Whitepaper
Why Visibility is the C-Suite's Greatest Security Risk
This whitepaper will help you to understand where you are vulnerable in terms of cyber security risk and what you can do to fix the problem.
Learn More ->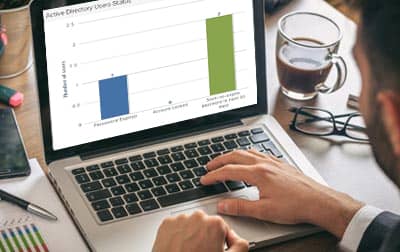 News
"On the Fly" Classification Introduced into LepideAuditor 19.1
The latest version of LepideAuditor introduces key new functionality to help users with data discovery, classification and user/entity behavior analytics.
Learn More ->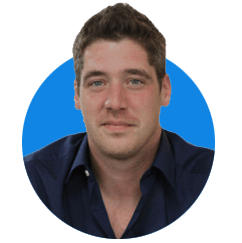 Register for Upcoming Webinar
LepideAuditor – Why Security Should Start with Data
Every Tuesday at 3:30 pm GMT
Register Now