sales@lepide.com
+1-800-814-0578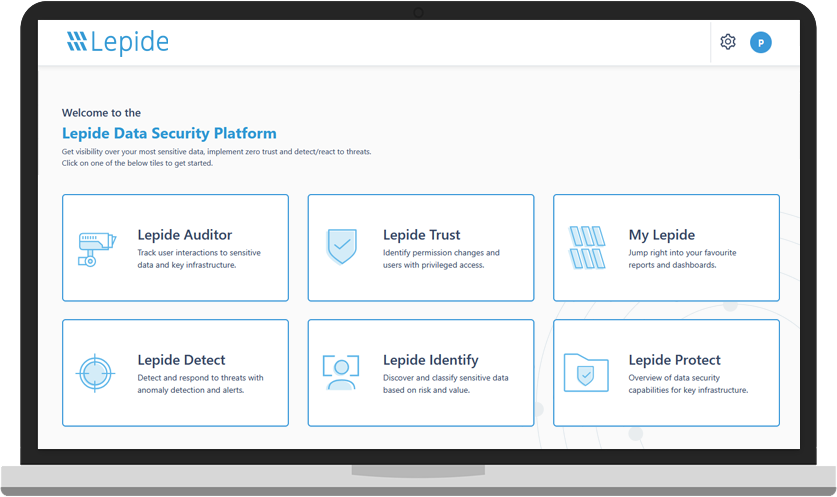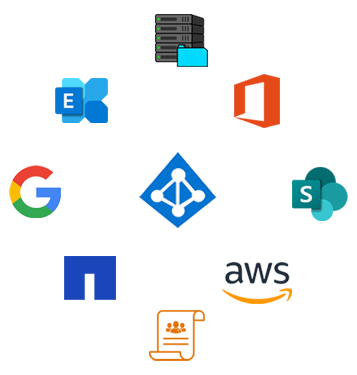 One platform for identity and data security
To know that your sensitive data is protected, you need to understand who has access to it, how and where access is being granted, and whether Active Directory has been compromised. You also need to locate data across File Server and Microsoft 365, see what it is, govern access to it, and monitor what your users are doing with it. Lepide gives you the answers to these questions with context, confidence, and clarity.
Learn more
Real world outcomes

Reduced threat surface area
Reduce your threat surface area by identifying the areas of risk in your Active Directory/Azure AD and your critical data stores.

Protected against security threats
Detect and react to security threats in a timely, automated fashion, including ransomware, brute force attacks, and more.

Achieved compliance
Better govern access to sensitive data, run detailed audit reports for security investigations, and respond to DSARs.

Streamlined IT management
Ensure users have access to the data they need, streamline IT helpdesk tasks to reduce downtime and disruption.

We use Lepide for the security of our Azure and On-prem environment, its real time alert system is awesome!

Lepide addresses a wide variety of use cases…

Ransomware Protection

Active Directory Security

Cloud
Security

Handling Data Breaches

Data Loss Prevention

Data Access Governance

Insider Threat Detection

Data
Classification

Compliance Management
Want to see it in action?
Take a virtual tour of the Lepide Data Security Platform in our web-based demo. See how Lepide aligns with your use case, whether it be ransomware, Active Directory security, Microsoft 365 security, data protection, data access governance or more.
Launch in-browser demo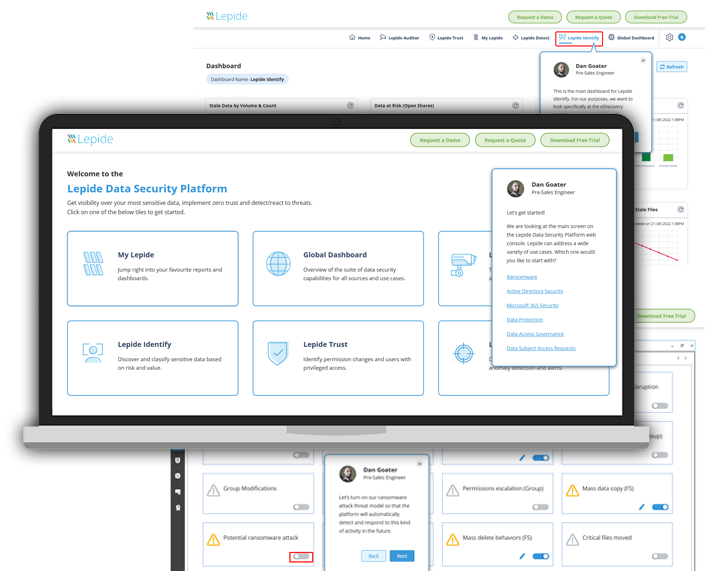 Save 60% on total cost of ownership
Lepide customers save, on average, 60% when they choose Lepide Data Security Platform over direct competitors. See what your potential return on your investment could be by using our online ROI calculator.
Calculate your ROI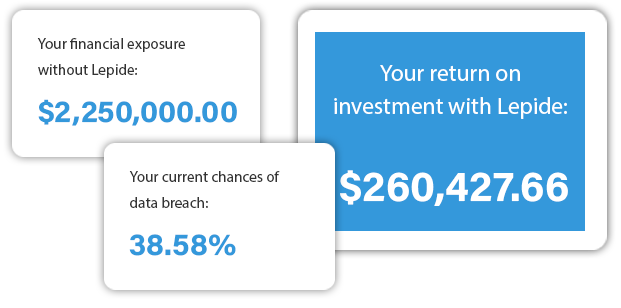 Our Success Stories
Western Connecticut Health Network
Lepide is straightforward to use and effective right off the bat. Plus, the level of patience, attentiveness and technical knowhow is far beyond most support and sales teams I've seen before.

Drayke Jackson

Security Engineer

Edinburgh Napier University
We chose Lepide as they were able to offer us threat detection and response, and a way of separating out reporting duties to a web console – all from one platform.

Kevin Gallagher

Senior Systems Administrator

City of
Danville
Lepide is a perfect fit for our IT Security and Compliance requirements. It helps us cut out a lot of wasted time and money and now we know we can be compliant with industry standards.

Agnel Dsilva

Information Technology Administrator

Thousands of Companies Use Lepide to Protect Their Data and Detect Threats

Blog
What is Litigation Hold in Office 365 and How to Setup It?
If your organization is facing legal action, you may need to provide specific pieces of electronically stored information (ESI).
Read more...
Whitepaper
Executive's Guide to Essential Penetration Testing Techniques
In this whitepaper, we go through essential penetration testing techniques you should be aware of, if you want to do it effectively.
Download
News
Our New Web Console is Now Fully Live in Lepide Data Security Platform 22.1
Create, save and share custom reports through an accessible and user-friendly web console now available in version 22.1 of Lepide Data Security Platform.
Read more...