What we do
At Lepide, we believe all organizations should have a proactive and continuous means knowing how their most privileged users are interacting with their critical systems and data. Knowing this is critical to ensuring a secure IT environment, maintaining operations and meeting compliance. Whether you're trying to address data leakage, privilege abuse, insider threats or compliance – we're here to help. Our simple to use, realistically priced solution gives you the visibility you need, where you need it most.
❝
LepideAuditor has brilliant search capabilities and was easy to use from the perspective of a non-technical end user - highly recommend it.


❝
LepideAuditor provided us with complete visibility over what was happening in our IT environment in a simple, cost-effective and scalable way.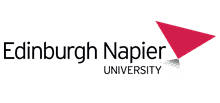 ❝
We're very pleased with how much more insight LepideAuditor gave us and impressed with the attentive customer service they provided.


❝
LepideAuditor takes the strain out of change auditing and regulatory compliance with one of the most comprehensive solutions on the market.


The latest version of LepideAuditor now enables you to audit a wider range of cloud components, including Office 365 and Dropbox.
View all news