Active Directory Auditing
It is our belief that all organizations, irrespective of size, sector or budget, should be able to easily audit Active Directory without breaking the bank. Our award-winning Active Directory auditing solution provides a scalable means to instantly see who, what, where and when changes are made to your Active Directory. It sends real time alerts and provides detailed Active Directory audit reports to help with all manner of security, systems management and security challenges.
Aside from alerting, reporting and meeting compliance mandates, this audit solution also offers users the ability to rollback changes made to Active Directory and an integrated HealthCheck monitoring of Active Directory. It provides a simple way of tracking and managing inactive Active Directory user accounts.
Audit granular changes to Active Directory
We offer a single log for a single change displaying who, what, where and when the changes are made. We then provide this data to you through more than 90 relevant reports to help you address all manner of compliance, security, and system management challenges. With every change, we show you the original state to give you some overall context. All the reports are delivered on schedule through email in CSV, MHT and PDF file formats. These Active Directory audit reports can be shared with other users through a secure web console. Read more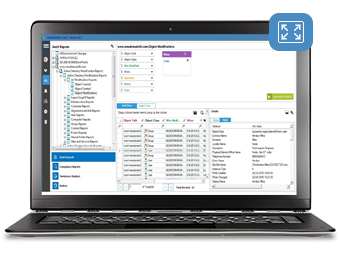 Alert on critical Active Directory changes
Half the battle for IT teams is ensuring they understand when things are happening in order to make relevant decisions as to whether action is required. To address this, we offer two different types of real time alerts. We can offer either an alert based on a single condition/event or threshold based alerts where you can define a policy for when you want an alert to be sent. For example, we can alert you based on a multiple event occurrence over a pre-defined time and date criteria. This helps potentially spot suspicious behaviour or anomalies within the IT environment.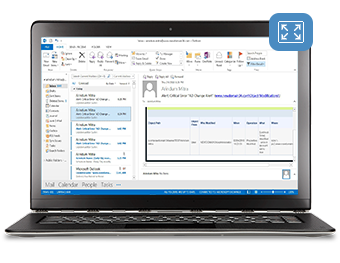 Track changes on the go
Our mobile app is designed to work on any Apple or Android enabled device. It provides IT teams with a simple means of keep tracking of changes being made to the IT environment. It displays a LiveFeed of changes being made straight to give IT the insight they need, when and where they need it. Read more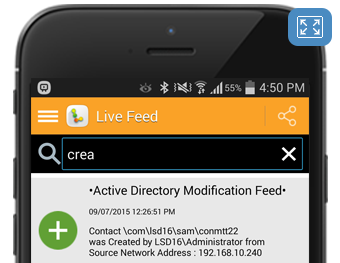 Roll back unwanted Active Directory changes
From time to time, an unwanted or unplanned change will need to be restored to its original value. For example, a user account may have been modified in error or a Junior Administrator may have deleted an OU. Our rollback feature enables you to reverse changes made in a single click. It restores everything to exactly as it was before the change – including group memberships, attributes, permissions and more. It's simply the easiest way to roll back and restore Active Directory or Group Policy changes. Read more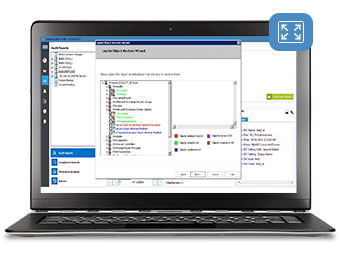 Get a bird's eye view of your whole environment
Our intuitive 360º dashboard gives you a bird's eye view of your whole IT environment. Instantly see a summary of the total number of changes made to Active Directory, total number of changes per administrator, per source and even by trend to help you identify change/event anomalies. It also shows you critical information pertaining to the performance of specified servers to help you identify any potential continuity or performance issues. Our LiveFeed feature enables you to see all changes being made as they happen to ensure that you are constantly aware of what's happening in your critical IT servers.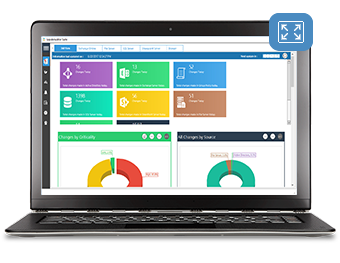 Analyse permission changes in Active Directory
Ensuring the right people have the right levels of access to the right data is a critical part of ensuring a least privilege policy and defending against insider threats. Whenever permissions change, you need to be aware of it. The solution provides detailed information on historical permission changes between two specific time intervals. It also shows all permissions to an object and compares the permissions of an object between two dates. All permissions held by the objects and permissions modifications are also displayed.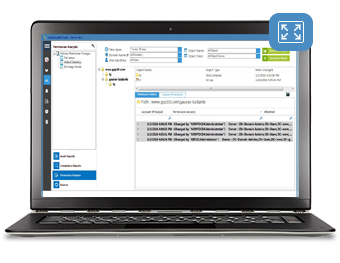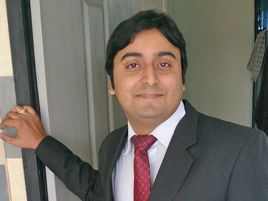 Prajwal Desai

Microsoft MVP
"LepideAuditor Suite is an excellent audit solution. The Suite is really helpful for IT teams – giving them complete information about what's happening in the IT systems, the health of their servers and backup history. It also has powerful restore capabilities."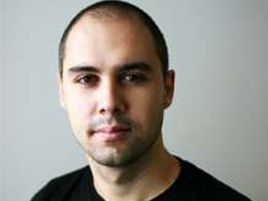 Marius Ene

Microsoft MVP
"The LepideAuditor Suite is an invaluable toolset for any System Admin that wants full visibility into his environment. "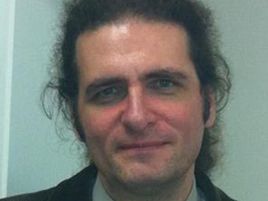 Yves Gourlé

Microsoft MVP
"LepideAuditor for File Server is quite convincing, it adds just enough to File Server auditing capabilities that are often requested and (very) complex to implement with native tools in Windows Server."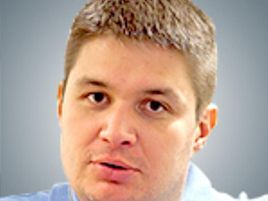 Damian Widera

Microsoft MVP – SQL server
"I recommend you all to install this software for auditing any or multiple SQL Servers in the environment."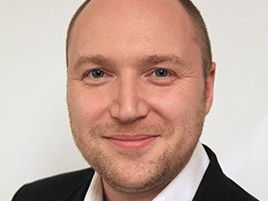 Steve Goodman

Exchange MVP
"LepideAuditor for Exchange is a straightforward product that aims to do one thing and do it well."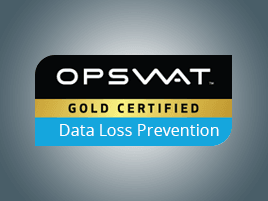 "LepideAuditor Suite received a gold certification in data loss prevention."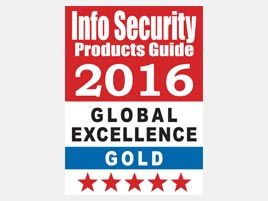 "LepideAuditor Suite honored as Gold winner in the 12th Annual 2016 Info Security PG's Global Excellence Awards® in 'Auditing'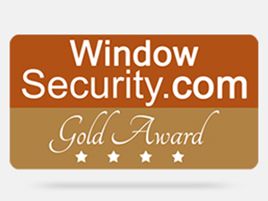 "LepideAuditor Suite is a solid product that will likely do a good job for anyone who wants to know what administrative actions are being taken in their organization."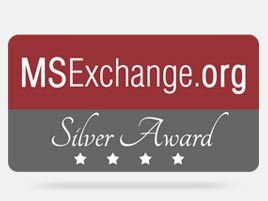 "LepideAuditor for Exchange is a straightforward product that aims to do one thing and do it well. It should be on the shortlist for any Exchange organization looking for a product to keep track of changes made to their environment."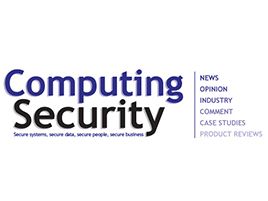 "Lepide's Auditor Suite provides a wealth of information about business-critical systems and presents it all in a well-designed central console. We found the complete suite remarkable."
"LepideAuditor Suite really helped me gain an insight into what was happening in two of my critical IT servers."
Weerawich Matsoy (Thai-Aust Aluminium)
"LepideAuditor Suite gives us complete and thorough insight into every job, machine, person, change, etc. that is on our network at all times."
Brian Bowen (Chief Information Officer - TechWorX)