Better Access Governance Insights with an Intuitive Dashboard
Get a bird's eye view of your whole environment with a summary of the total number of changes made to each platform, per administrator, by source and even by trend.
Our Access Governance Insights dashboard presents critical data-security related information in one place, such as file modifications, classifications, permission changes and more.
Our dynamic LiveFeed displays changes as they happen to enable you to detect and react quickly to changes that you deem to be suspicious or unwanted.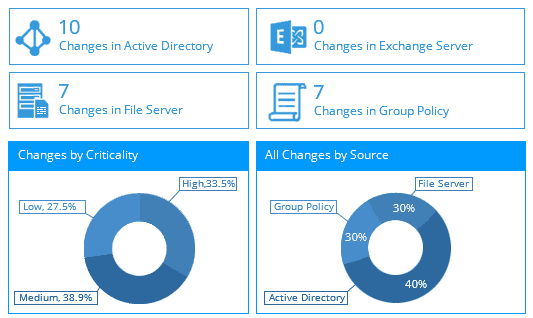 Granular Reports and Real Time Alerts for Better Data Security
Over 300 pre-set reports help with a whole range of security and compliance challenges. Easily identify answers to the 'who, what, where and when' auditing questions.
Get alerts based on a single condition/event or threshold-based, where you can define a policy for when you want an alert to be sent (e.g. a multiple event occurrence over a pre-defined time period).
LepideAuditor allows you to delegate specific reports to specific users and delivers all alerts in real time for maximum visibility into your data security.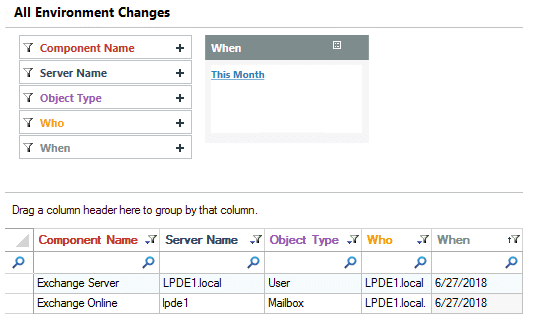 Maintain a Policy of Least Privilege with In-Depth Permissions Analysis
See the effective permissions currently applied on audited folders, subfolders and files to determine whether you have users with excessive permissions.
Get detailed information on historical permission changes between two intervals to help spot permission changes that may lead to over-privileged users.
Explore what users or groups have access to and analyze open shares with a view to adopting a policy of least privilege.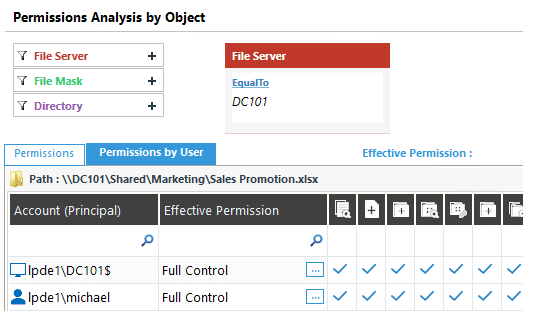 New Cutting-Edge Auditing Features Being Introduced All the Time
The LepideAuditor mobile app provides a really simple means of keeping track of changes being made to your IT environment via a LiveFeed straight to the app.
Integrate LepideAuditor with any SIEM solution (or multiple SIEM solutions, if required) and improve your overall ROI.
Monitor and record in real time what your users are doing in your critical systems and to your sensitive data to help ensure consistent security best practices.