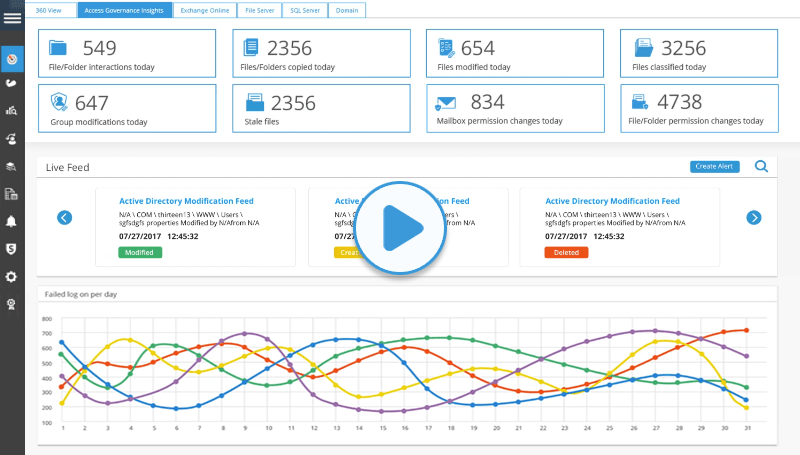 Introduce Visibility and Take the Complexity Out of Compliance
Many compliance standards are intensely rigorous and require in-depth visibility over your regulated data and user activity. Lepide makes this possible through pre-defined reports, real time alerts and risk analysis dashboards that we have designed in order to specifically meet the most common compliance mandates in all industries.

Locate and Classify Your Regulated Data Instantly

Prove the Effectiveness of Your Security Controls

Simplify Compliance Reporting with Pre-Set Reports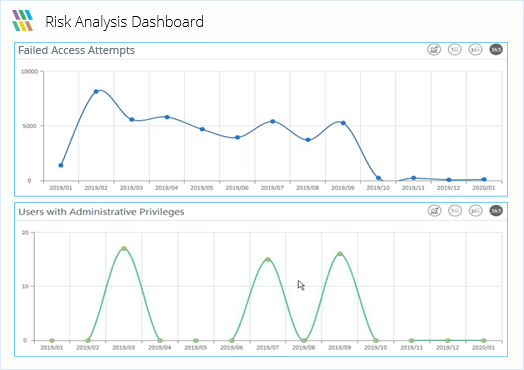 Real Time Awareness of Compliance Posture and Risks
Our intuitive risk analysis dashboards give you live updates of the changes being made to your most sensitive data, permissions, configurations and critical infrastructure.
On-demand reports enable your compliance teams to take a deep dive into current risks to data, threat surface area and over-exposed regulated data.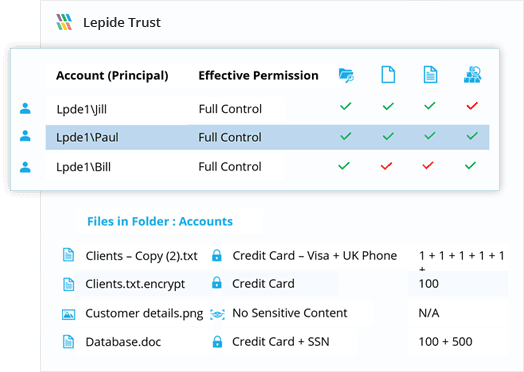 Hundreds of Compliance Models for Out of the Box Visibility
Each compliance mandate requires you to focus efforts on different data sets. We have taken the strain out of developing policies for each mandate through pre-set compliance reports.
Our out-of-the-box compliance models take seconds to run and provide instantly visibility and value to compliance and security teams.
Want to see it in action?
Take a virtual tour of the Lepide Data Security Platform in our web-based demo. See how Lepide aligns with your use case, whether it be ransomware, Active Directory security, Microsoft 365 security, data protection, data access governance or more.
Launch in-browser demo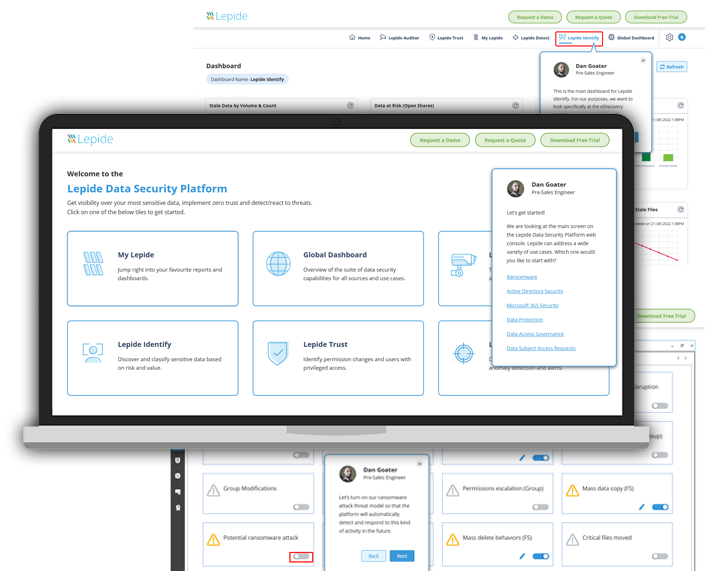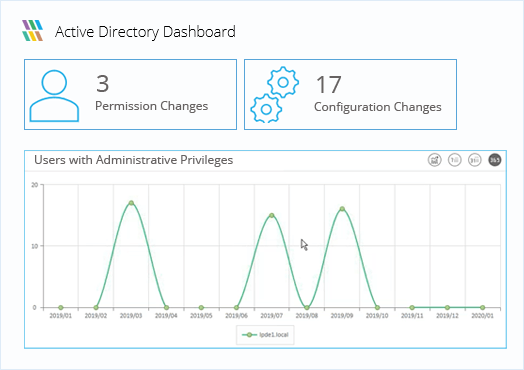 Prove to Auditors That Your Security Controls are Working
Auditors are looking for you to demonstrate that you know where regulated data is, that access it limited to the right people, and that it is being used appropriately.
Using Lepide, you can provide evidence that this is the case in seconds through pre-defined reporting and a real time dashboard.
Explore Specific Compliance Regulations
See how the Lepide Data Security Platform aligns with your Compliance management project
Download the guide
Our Success Stories
Western Connecticut Health Network
Lepide is straightforward to use and effective right off the bat. Plus, the level of patience, attentiveness and technical knowhow is far beyond most support and sales teams I've seen before.

Drayke Jackson

Security Engineer

Edinburgh Napier University
We chose Lepide as they were able to offer us threat detection and response, and a way of separating out reporting duties to a web console – all from one platform.

Kevin Gallagher

Senior Systems Administrator

City of
Danville
Lepide is a perfect fit for our IT Security and Compliance requirements. It helps us cut out a lot of wasted time and money and now we know we can be compliant with industry standards.

Agnel Dsilva

Information Technology Administrator