sales@lepide.com
+1-800-814-0578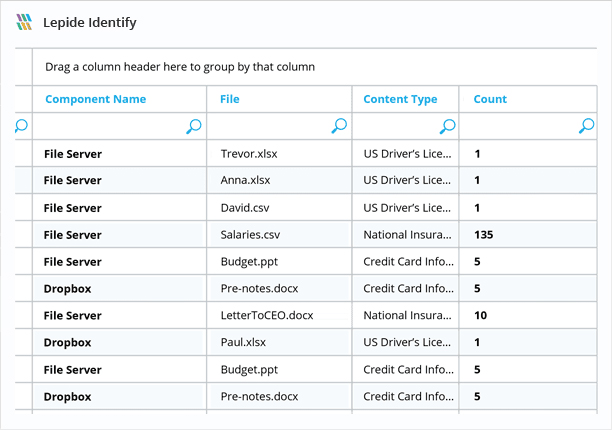 Persistent Data Classification
Locate sensitive, regulated data in your on-premise and cloud unstructured data stores. Classify sensitive data at the point of creation to avoid lengthy scans. The context our data classification provides will improve your ability to govern access effectively and detect threats quickly using the Lepide Data Security Platform.
Learn More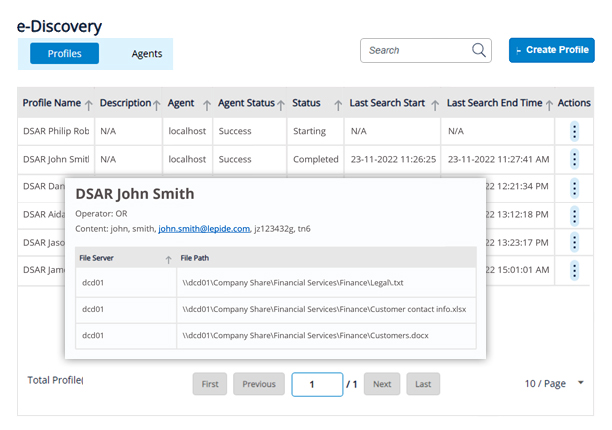 Satisfy DSARs with eDiscovery
Locate PII by easily scheduling searches in your Windows File Servers. Generate all the information you need to respond to DSARs, right to be forgotten, or eDiscovery requests. Avoid false positives by combining multiple values and scanning a wide range of file types.
Learn More
On-Premise and Cloud Protection From a Single Console

We use Lepide for the security of our Azure and On-prem environment, its real time alert system is awesome!

Read more case studies
Our Success Stories
Western Connecticut Health Network
Lepide is straightforward to use and effective right off the bat. Plus, the level of patience, attentiveness and technical knowhow is far beyond most support and sales teams I've seen before.

Drayke Jackson

Security Engineer

Edinburgh Napier University
We chose Lepide as they were able to offer us threat detection and response, and a way of separating out reporting duties to a web console – all from one platform.

Kevin Gallagher

Senior Systems Administrator

City of
Danville
Lepide is a perfect fit for our IT Security and Compliance requirements. It helps us cut out a lot of wasted time and money and now we know we can be compliant with industry standards.

Agnel Dsilva

Information Technology Administrator