Start My 15-Day Free Trial
Data Discovery & Classifications
Discover, Classify and Tag Sensitive Data
Ensure you know where your most sensitive data resides in your file server and the level of risk it poses to your organization. Analyze why the data is sensitive and classify it accordingly.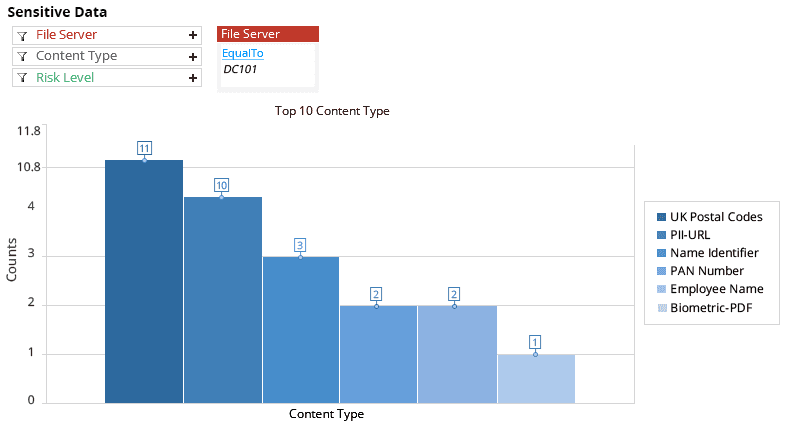 On the Fly Classification
Classify files in real time as they are created, modified, renamed or moved

Discover Where Sensitive Data is
Ensure you know which files and folders contain potentially sensitive data.

Classify Your Sensitive Data
Effectively determine what data types are available by the content.

Tag Your Sensitive Data
Determine what type of content is contained within files and tag accordingly.

Categorize Sensitive Data Types
Group data into certain categories to help you easily sort for the most sensitive.

Analyze the Risk Posed by Data
Automatically score your data with a risk value to highlight areas of potential risk.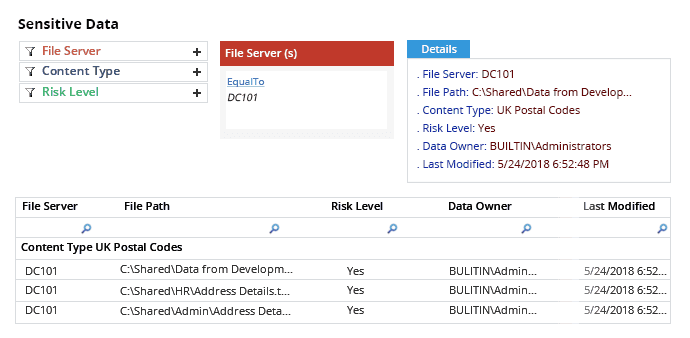 Instant Insight Into Your Sensitive Data
Scan your content for PII, credit card numbers, dates of birth and more based on a pre-defined set of conditions.
Classify your data and automate both tagging and scoring to help you detect your most sensitive data fast.
Create rules to classify data based on an initial discovery process and then automatically at the point of creation for near real-time classification.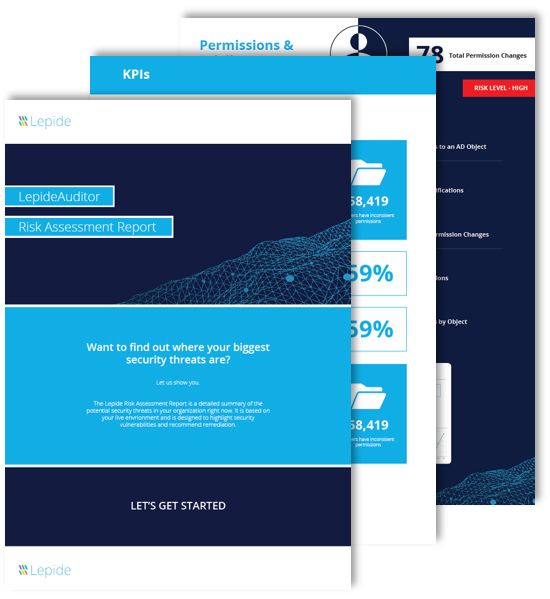 Not Ready to Trial? Need More Proof of Your ROI?
FREE RISK ASSESSMENT
If you're interested in seeing where your cybersecurity strengths and weaknesses lie, then our professional risk assessment service may be for you.
Our engineers will do all the heavy lifting for you and generate a detailed report to show you where your biggest security threats are – all for free with no obligation!
Schedule Risk Assessment
What Else Can LepideAuditor Do for You?

Permissions & Privileges
Determine who has access to what and whether access levels are appropriate.
Learn More ->

User & Entity Behavior
Track user interaction with your data/systems and identify anomalies.
Learn More ->

States & Changes
Get insight into environment states & changes that pose a risk to your data.
Learn More ->