Effortless
Our dedicated engineers will do all the heavy lifting for you so you don't have to lift a finger.

Non-Intrusive
Don't worry about any additional strain on your environment. We won't slow you down.

Real Insight
Get Actionable Insight from which you can build a reliable data security plan.

Unique to You
Your data risk assessment will be completely customized to your environment and needs.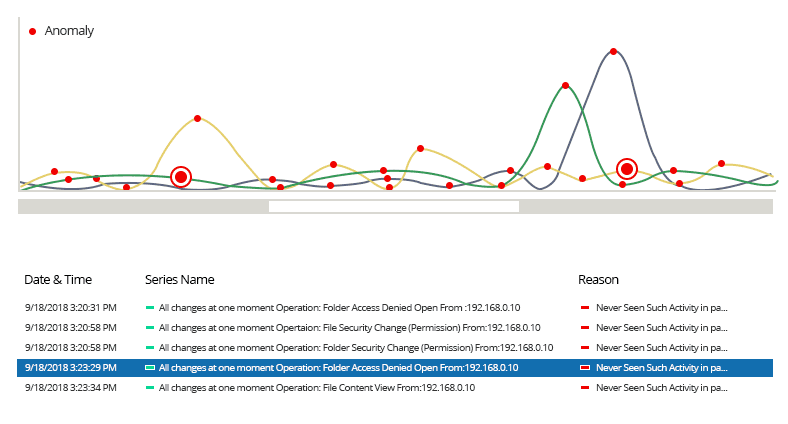 How Does the Data Risk Assessment Work?
Our reports are tailored and customized specifically to your needs, your environment and the compliance regulations you are bound by. You can use our data risk assessment reports to prepare your remediation plans, justify that security budget, and present to leadership.
See Where Your Risks Are and How to Be Compliant
Our data risk assessment reports are broken down into the following combination of data collection sections remediation suggestions:
Permissions and privileges to sensitive data
User and entity behaviour analytics (including anomaly spotting)
Environment states and changes (open shares, inactive users and more)
Risk summaries
Remediation recommendations
Get a Custom Risk Assessent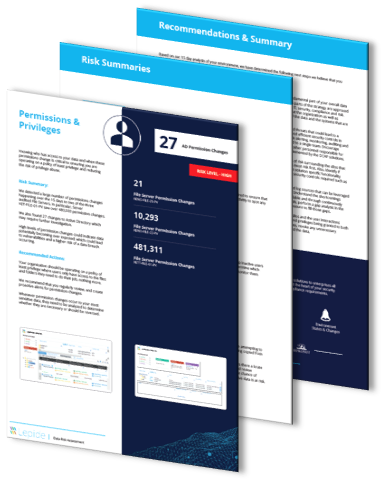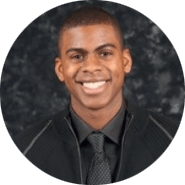 Lepide's Risk Assessment Report gave me a really clear picture of where we were struggling and offered practical, realistic advice for how we could improve our data security. Thoroughly recommend it.
Drayke Jackson

Security Engineer