Monitor Environment States & Changes
Monitor and report on all manner of environment states and changes, including system changes, stale users, group policy status, password policies, open shares and much more.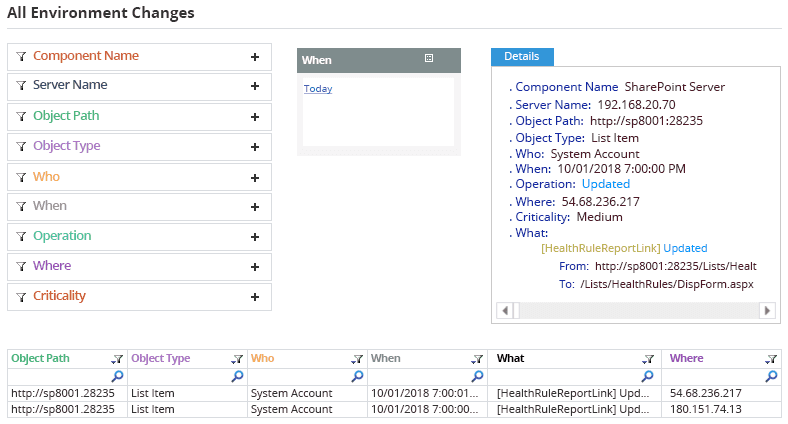 Track System Changes
Easily spot potentially damaging changes to systems surrounding your data.

Identify Stale Users/Data
Minimize your attack surface by identifying and addressing stales users/data.

Discover Group Policy States
Ensure that your group policy states aren't creating over-privileged users.

Enforce Password Policies
Help to ensure passwords are regularly changed to improve password security.

Keep an Eye on Open Shares
Reduce potential security threats by identifying and addressing open shares.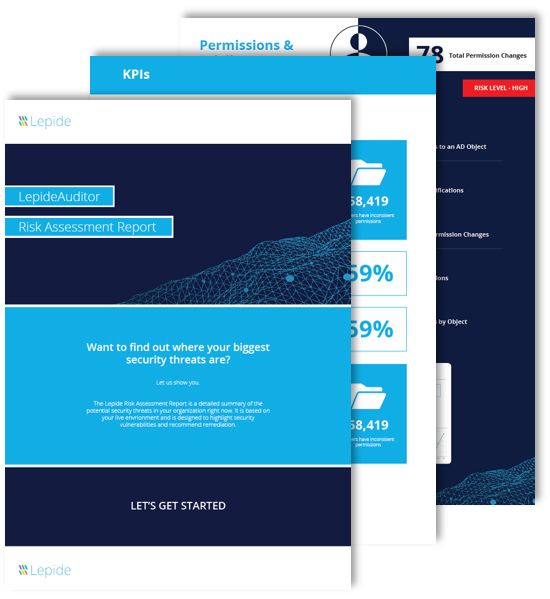 Do You Know Where Your Areas of Risk Are?
FREE RISK ASSESSMENT
Our professional risk assessment process will highlight which areas of your environment are well secured and where you might be vulnerable to threats.
You won't have to lift a finger, as our engineers will use LepideAuditor to scan your environment and generate a detailed PDF risk assessment report – all for free with no obligation!
Schedule Risk Assessment
What Else Can LepideAuditor Do for You?

Discovery & Classification
Find out where your most sensitive data is and why it's sensitive.
Learn More ->

Permissions & Privileges
Determine who has access to what and whether access levels are appropriate.
Learn More ->

User & Entity Behavior
Track user interaction with your data/systems and identify anomalies.
Learn More ->
Lepide® is a registered trademark of Lepide Software Private Limited. © Copyright 2019 Lepide Software Private Limited. All trademarks acknowledged.