G Suite Auditing Solution
G Suite is Google's answer to a number of different productivity problems that impact many companies and organizations. In one suite of tools, it offers flexible, integrated and centrally managed solutions for email, word processing, spreadsheets, presentation decks, shared calendars and cloud-based storage. As it provides access to an organization's most valuable systems and data, it's important to monitor who is attempting to gain access to G Suite as well as what they are doing within the array of applications surrounding the most sensitive data within the organization.
How We Help to Audit G Suite
Understanding the logon activity of business users is critical in getting better insight into how and when your organisations employees are gaining access to your core systems and data. We also help you keep track of failed logins to G Suite to better understand if there could be a potential security risk or someone is trying to gain access with invalid credentials.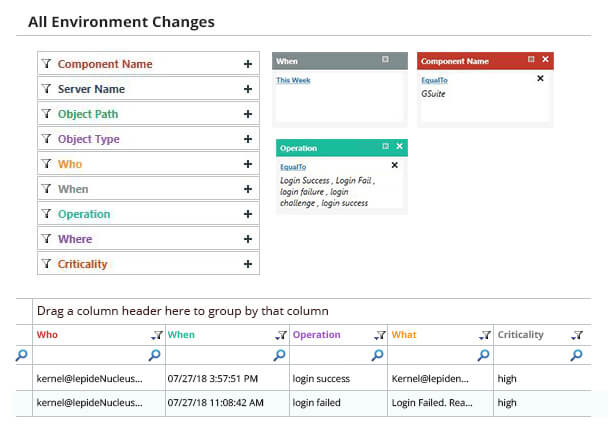 Track Changes Made to Sensitive Data
If you are providing access to your companies most sensitive data through Google Drive, then it's important to understand who interacting with that data. Through creations, deletions, modifications and altering access via permission changes, we help by giving you better insight across your shared data.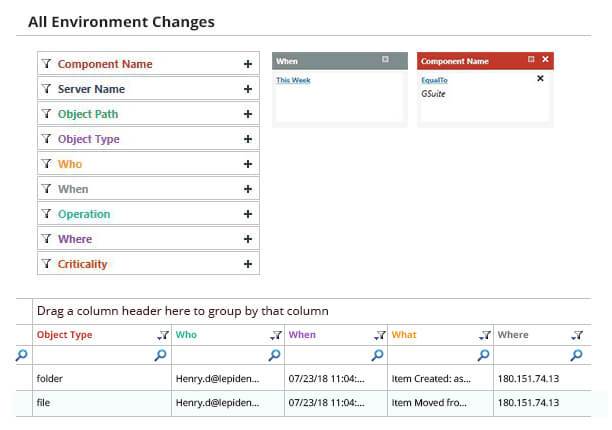 Track Administrative Changes in G Suite
Just as its important to understand how your business users are interacting with the data and the surrounding applications with G Suite, you should easily be able to identify how and when users are being given access. Administrators or privileged users hold all the keys to the applications, Lepide G Suite Auditor can help you keep account of all administrative activities from privilege escalation to system configuration change ensuring the applications and data are available only to the people who actually need access.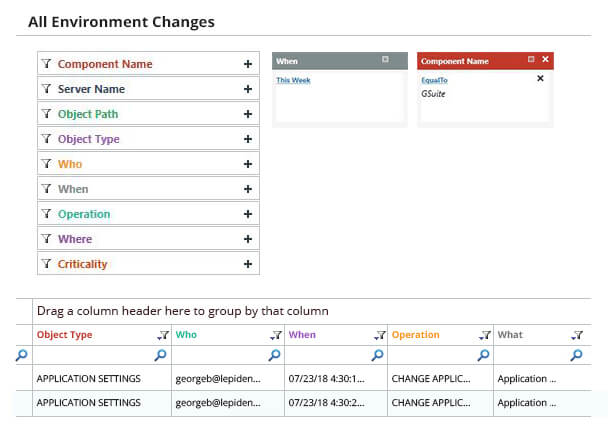 Want to see it in action?
Take a virtual tour of the Lepide Data Security Platform in our web-based demo. See how Lepide aligns with your use case, whether it be ransomware, Active Directory security, Microsoft 365 security, data protection, data access governance or more.
Launch in-browser demo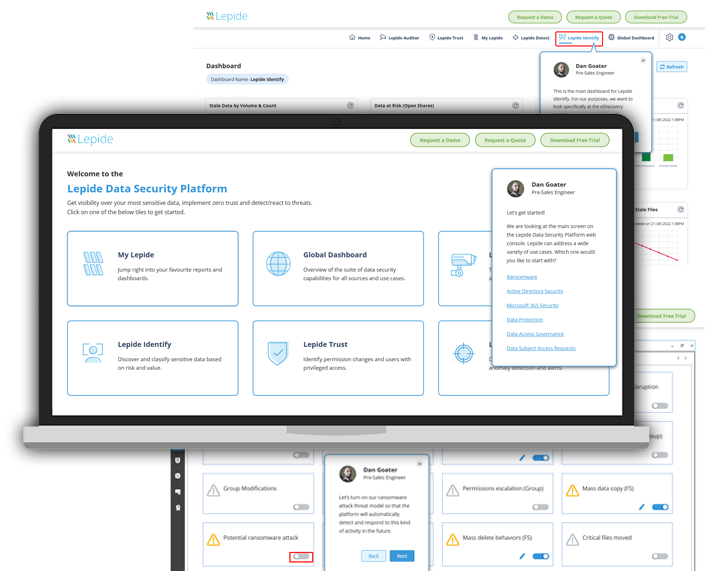 On-Premise and Cloud Protection From a Single Console
Our Success Stories
Western Connecticut Health Network
Lepide is straightforward to use and effective right off the bat. Plus, the level of patience, attentiveness and technical knowhow is far beyond most support and sales teams I've seen before.

Drayke Jackson

Security Engineer

Edinburgh Napier University
We chose Lepide as they were able to offer us threat detection and response, and a way of separating out reporting duties to a web console – all from one platform.

Kevin Gallagher

Senior Systems Administrator

City of
Danville
Lepide is a perfect fit for our IT Security and Compliance requirements. It helps us cut out a lot of wasted time and money and now we know we can be compliant with industry standards.

Agnel Dsilva

Information Technology Administrator