Start My 15-Day Free Trial
Monitor Permissions and Access Levels
Ensure that the only employees able to access your most sensitive data are those that have a legitimate business requirement to do so. Anything more than that puts you at risk.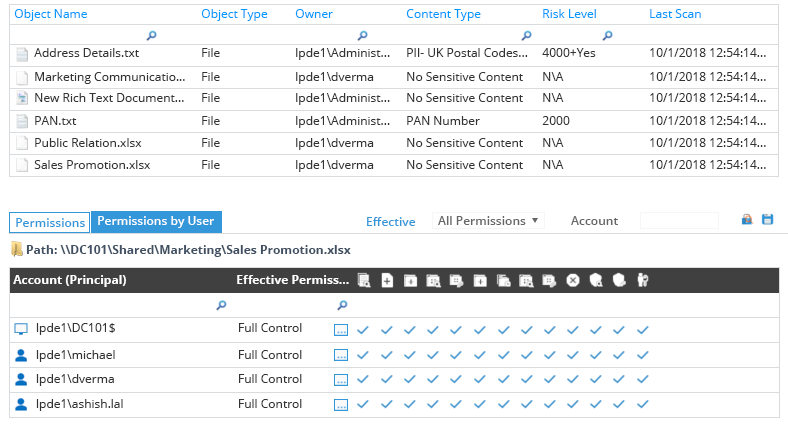 Discover Current Permissions
See who currently has access to your most sensitive data.

Investigate Historic Permissions
Generate a list of historical permission changes over time.

See Permission Changes
Spot changes in permissions that could lead to excessive access.

Spot Membership Changes
Help maintain appropriate access levels by spotting group membership changes.

Discover Excessive Permissions
Enforce a policy of least privilege by spotting excessive permissions.
Assess Whether Your Permissions & Privileges Pose a Risk to Your Organization
Start My Free Trial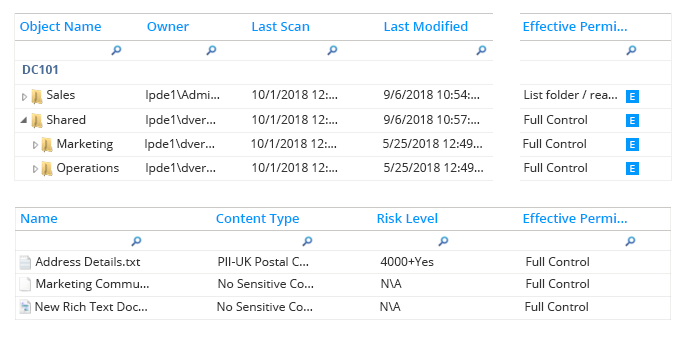 Alerts & Reports Deliver Instant Insight
Identify privileged users by generating a list of all members of administrative groups and users with administrative privileges.
Audit permissions of all server components, compare permissions of an object over time, audit permissions to an object and analyze historical permissions.
Generate reports highlight changes in permissions to a given employee, helping you to enforce a least privilege-based policy.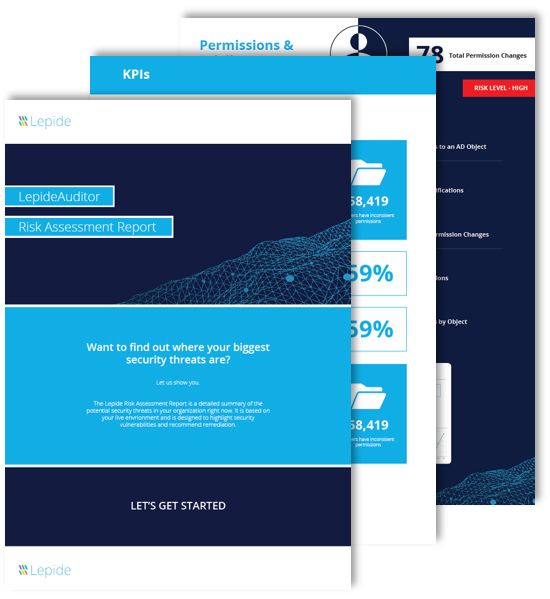 Want to Find Out Where You're Susceptible to Risk?
FREE RISK ASSESSMENT
If you're not sure whether you need our solution to help you improve your security, we can provide a free professional risk assessment to help you make this decision.
Our experts will do all the heavy lifting and analyze your environment for you, producing a report highlighting your security strengths and weaknesses – all for free with no obligation!
Schedule Risk Assessment
What Else Can LepideAuditor Do for You?

Discovery & Classification
Find out where your most sensitive data is and why it's sensitive.
Learn More ->

User & Entity Behavior
Track user interaction with your data/systems and identify anomalies.
Learn More ->

States & Changes
Get insight into environment states & changes that pose a risk to your data.
Learn More ->