sales@lepide.com
+1-800-814-0578
Lepide Launch Program
To get the most from your implementation, the Lepide Launch Program offers a full professional service that includes:

A full infrastructure review with a detailed plan on how to implement Lepide Data Security Platform to solve your key business challenges

A dedicated implementations engineer will work with you until the solution is completely configured and is giving you the desired results

Full training will be provided after implementation on how to get the most from our award-winning data-centric audit & protection solution
Lepide Review Program
We like to know if you are getting the most from your Lepide Data Security Platform implementation, so we offer a review program where we will check the configuration, status and make recommendations if your business needs have changed since the initial deployment. A review can be scheduled at any time and includes:

A complete inspection of your current Lepide Data Security Platform implementation along with a full environment check to ensure the solution is performing optimally

Discovery sessions providing recommendations of how you could broaden your existing implementation to improve security around your data and systems

Re-evaluating your original challenges, ensuring they are being met and also making recommendations based upon new business challenges we can help you solve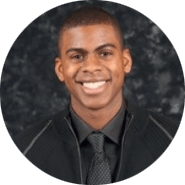 The level of patience, attentiveness and technical knowhow of the Lepide support team is far beyond most support and sales teams I've seen before.
Drayke Jackson

Security Engineer
Contact Our Support Team
Have a technical query (maybe around installation, configuration, feature information etc.)?
Our Support team is on hand 24x5 and at the weekend by prior arrangement.

support@lepide.com

USA/Canada +1(0)-800-814-0578
UK/Europe +44 (0)208 099 5403