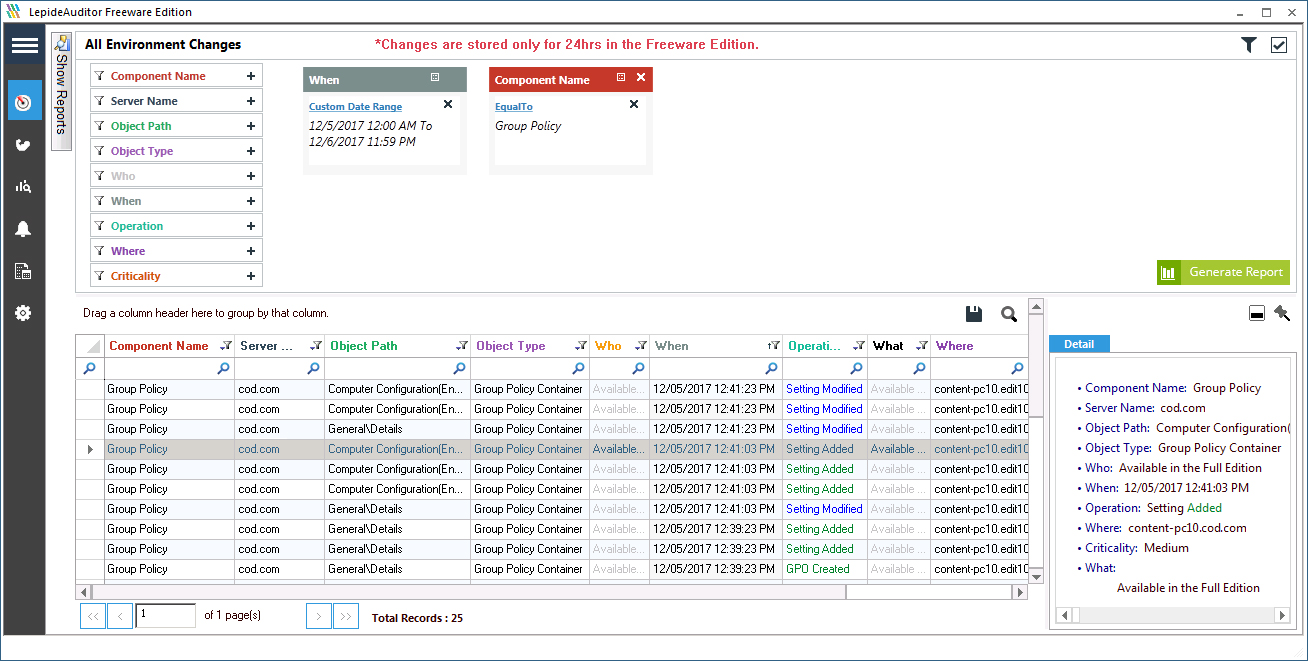 Start Your Journey to Better Group Policy Reporting
Our "All Environment Changes" report included in the Change Reporter freeware, provides information on all the changes being made to Group Policy Objects. You can also get answers to the 'when and where' auditing questions to help you increase visibility and provide some context to changes.
Remember, the Change Reporter freeware only provides initial awareness over changes being made. If you want complete visibility over your Exchange Server, it is recommended that you take a free trial of LepideAuditor.