sales@lepide.com
+1-800-814-0578
Is Your Business Prepared for the Forthcoming GDPR?
The General Data Protection Regulation (GDPR will come into effect as of May, 2018). Below are some of the key points that organisations will need to consider: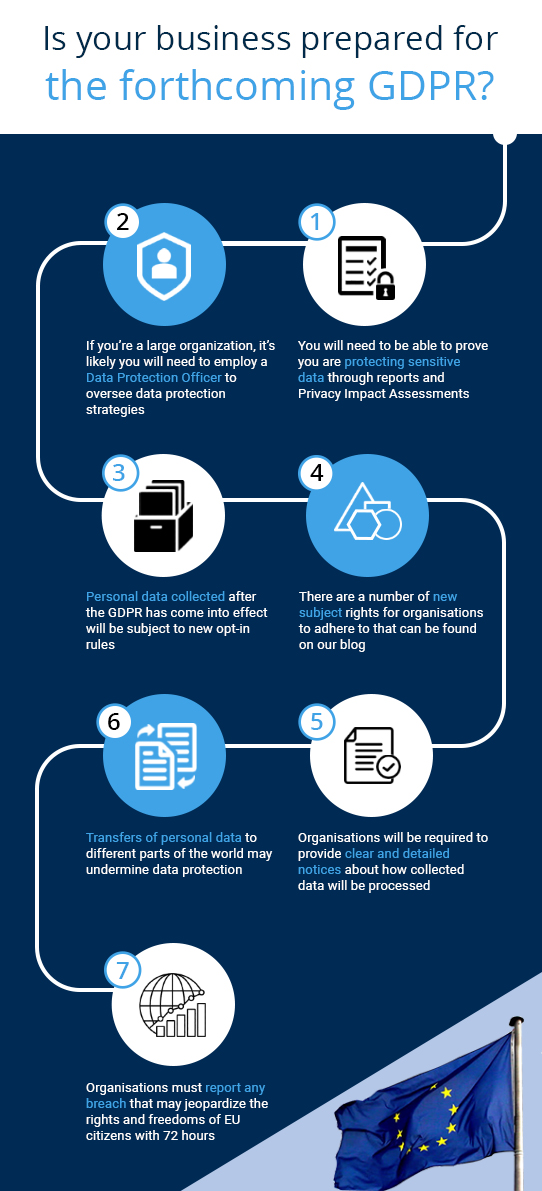 When the GDPR comes into effect, you need to ensure that your business is prepared. There are many things you will have to do that haven't been included on this list, so you will have to do a bit of research yourself to make sure you're aware of all the regulations you need to adhere to. If you want more information you can click here to reach our blog on this topic.