Make Data the Center of Your IT Security Strategy and See Instant ROI

Discovery & Classification
Find out where your most sensitive data is and why it's sensitive.

Permissions & Privileges
Determine who has access to what and whether access levels are appropriate.

User & Entity Behavior
Track user interaction with your data/systems and identify anomalies.

States & Changes
Get insight into environment states & changes that pose a risk to your data.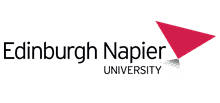 While price was a factor, we ultimately chose Lepide as they were able to offer us threshold alerting, a way of separating out reporting duties to a web console and a site licence with extended support and maintenance.
Kevin Gallagher

Senior Systems Administrator