Active Directory Users with Administrative Privileges - Free Tool
As organizations grow and Active Directory structures evolve, understanding the complete list of Active Directory users with administrative privileges can become a complex and time-consuming task. From a security and compliance perspective it is imperative that you understand the complete list of users that have administrative privileges within your organization as ultimately, they have the keys to the kingdom. Lepide's Freeware, User with Administrative Privileges ensures you are able to immediately scan your Active Directory and identify every user in AD who has administrative privileges by being directly or indirectly a member of the built in administrative groups (Enterprise Admins, Domain Admins, Schema Admins, Administrators).

One-Click Scan of AD
Scan your Active Directory quickly and easily with a single click to help speed up your security reporting.

View All Admins
Get a complete list of all the users in your Active Directory with administrative privileges.

Investigate Privileged Users
See how your users with administrative privileges have had those privileges applied – whether direct or indirect.

Free Forever
All of our award-winning freeware tools are provided completely free of charge forever.
Reduce the Time it Takes to Report on Users with Admin Privileges
Users with administrative privileges are the most important users within your organization and they represent the biggest risk to your data security. Speed up and simply the reporting of those users with our free Admin Privileged User reporting tool.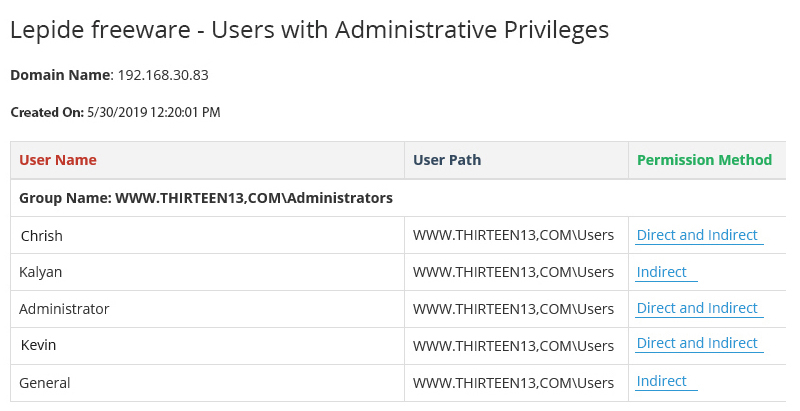 "It does what it says on the tin! No more questionable oopsies about who deleted or changed what
when you weren't looking. A must have as part of your freeware collection."