Exchange Server Audit
We all rely so heavily on email today – it's on our desktops, tablets, mobile phones and now even on our watches! Even if email is offline for just a few minutes you just know it's going to result in countless helpdesk calls from end users 'desperately' needing their emails. And the reality is in the event of and Exchange outage trying to get an Exchange Server back up and running quickly is not always easy… unless you have Lepide of course. As a part of our LepideAuditor range we created LepideAuditor for Exchange, available either standalone or as a part of our award winning LepideAuditor or 2020 Suites. This really simple solution provides a simple, cost effective way of seeing who, what, where and when changes are made to your Exchange environment. It gives you real time alerts when changes occur and provides you with hundreds of reports – all showing you before and after values of every change made. Simply put – it gives you the insight you need to make faster decisions to resolve issues quicker.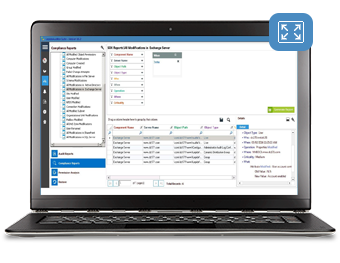 We provide reports to help with Exchange Server security, compliance and management
We keep track of all changes as they happen. As with all of our solutions we offer a single log for a single change displaying simply who, what, where and when the changes are made. We then provide this data to you through over 40 relevant reports to help you address PCI, SOX, GLBA, HIPPA reporting requirements along with all manner of security and systems management tasks. We specifically monitor changes made to active directory objects, mailbox databases, exchange policies, storage groups , all of which you can drill down and select based on the object class. All of the reports are delivered on schedule either in CSV, PDF, HTML, DOC or TXT or via secure web console for further manipulation as needed.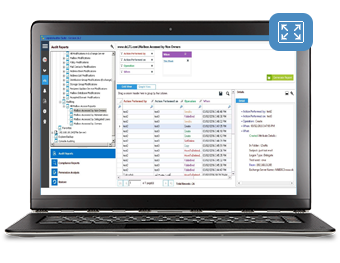 We make is easy to audit and alert based on non-owner mailbox access
Perhaps your CEO has a PA with access to their mailbox, or maybe you have some shared mailboxes you just want to keep a track of. Whether it's for HR, Security or just good practice in such situations you really need to make sure you have proper auditing in place. With this solution you can audit based on specific user access and instantly get alerts and receive regular reports showing you who, what, where, when and where from a specific mailbox was accessed and what they did. And if you need even more granular Exchange utilisation reports, we also have a separate solution – Lepide Exchange Reporter – you may be interested in looking at.Read more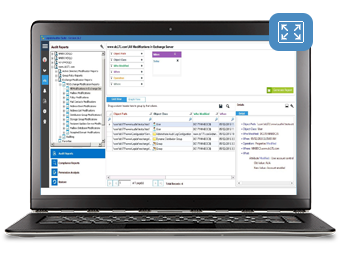 We make it easy to get to the detail you need, when you need it
A key feature of our auditing platform is our powerful search functionality. We provide a logical and intuitive interface where you can search based on object path, user, resource as needed and create custom searches to create your own reports and filters which you can save for future use. It makes light work of even the most complex of queries and searches.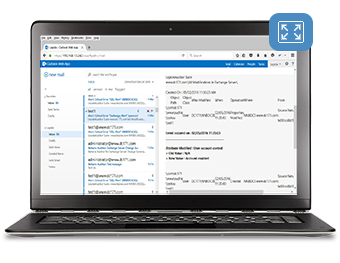 We offer single or threshold based alerts delivered direct the main console and your inbox
While reporting is useful, it's vital you get notifications of Exchange Server changes as they happen. Using our real time alerting feature we can not only alert you based on the condition of a single event, we can also operate on threshold conditions based on time and event based criteria. We deliver the alerts either direct to the console, via email as needed.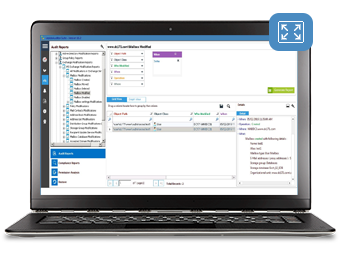 We show not just what changed but what it was changed from
Naturally – you want to know if anything tin your Exchange Server has been changed but the real value comes from the context. We think it's important to show you what it was changed from. This level of detail improves security and helps with Systems Management enabling IT teams to be able to make quicker decisions to fix and resolve IT issues faster.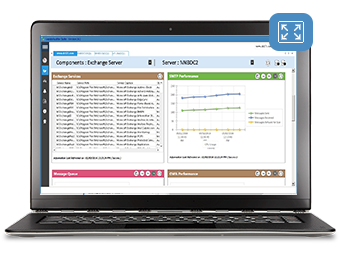 We keep track of the health of your Exchange Server
Lepide Active Directory health check is an integrated feature which provides a simple and powerful dashboard to help you keep track of important elements of your Exchange environment to ensure continuity and health of the environment. It provides continuous monitoring and real time alerting resource utilisation, exchange server status, mailbox database size, EBD size monitoring and message ques. Find out more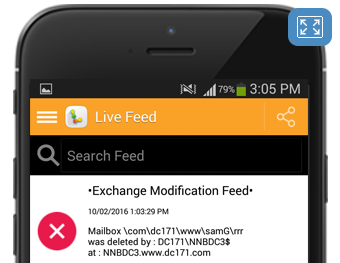 We make it easy for IT teams to keep track of Exchange Server changes on mobile devices
To enable IT teams to keep track of group policy changes while on the move we introduced a mobile app. Our LepideAuditor App. Shows a live feed of all Exchange Server changes as they happen straight to any Apple device such as an iPhone or iPad or any Android phone or tablet. Read more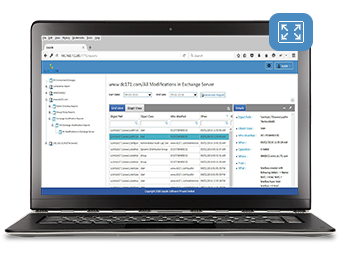 We make Exchange Server audit delegation more secure
While you may want certain users to see certain Exchange Server audit reports it's quite likely you won't want everyone to have full access to all of the reports, all of the time via the console. To address this, we offer a secure web based console in which IT teams can grant access to enable only specific reports to be accessed. We also think it's important given the sensitivity of the audit data we also allow the encryption of the data while at rest.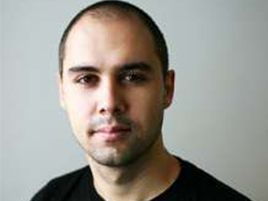 Marius Ene

Microsoft MVP
The LepideAuditor Suite is an invaluable toolset for any System Admin that wants full visibility into his environment.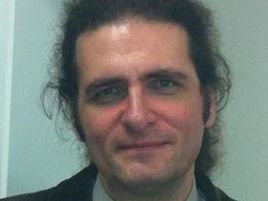 Yves Gourlé

Microsoft MVP
LepideAuditor for File Server is quite convincing, it adds just enough to File Server auditing capabilities that are often requested and (very) complex to implement with native tools in Windows Server.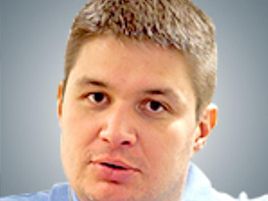 Damian Widera

Microsoft MVP – SQL server
I recommend you all to install this software for auditing any or multiple SQL Servers in the environment.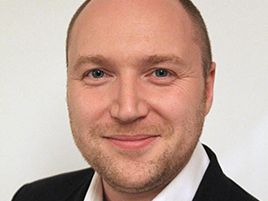 Steve Goodman

Exchange MVP
LepideAuditor for Exchange is a straightforward product that aims to do one thing and do it well.