Upcoming Webinar A Four Step Roadmap to Complying with the GLBA Safeguards Rule Thursday 24th June, 2pm EST
Register Now
✕
|
sales@lepide.com
|
+1-800-814-0578
|
Lepide Data Security Platform Mobile App
More than ever before IT teams are mobile – so we thought it was important our solutions followed suit. With our Lepide Mobile App anyone with an Android or Apple based phone, tablet or watch can receive a live feed of changes as they happen and real time alerts on events wherever they are. The Lepide Mobile App works alongside or award winning Lepide Data Security Platform range of solutions, more info of which can be found here.
Spot Changes as They Happen
Get a live feed of changes happening to critical infrastructure straight through to the app, so that you can spot potential threats in real time.
Real Time Alerts in Your Pocket
Notifications to your mobile device whenever specific events occur that you deem to be unwanted, unauthorised or potentially dangerous.
Respond to Threats Instantly
Execute custom scripts from your mobile device to respond to threats before they manifest. Simply click on an event in the live feed to execute a script of your choice.
Proactive Health Checking
Monitor the health and performance of your critical servers when out of office so that you can react quickly when required.
"Environment visibility at a glance. The real time alerting, and
live feed of changes are awesome."
Lepide is straightforward to use and effective right off the bat. Plus, the level of patience, attentiveness and technical knowhow is far beyond most support and sales teams I've seen before.
Drayke Jackson

Security Engineer
We chose Lepide as they were able to offer us threat detection and response, and a way of separating out reporting duties to a web console – all from one platform.
Kevin Gallagher

Senior Systems Administrator
Lepide is a perfect fit for our IT Security and Compliance requirements. It helps us cut out a lot of wasted time and money and now we know we can be compliant with industry standards.
Agnel Dsilva

Information Technology Administrator

Protect Core Systems – On-Premise and in the Cloud
You can also integrate with any of your favorite apps or SIEM solutions for even wider coverage.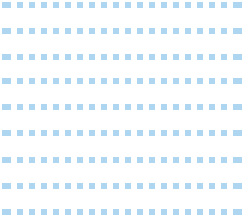 Ready To Start Using Lepide?
We offer a fully functional free trial that runs for 15-days with no obligation at the end. If you don't want to trial the solution, you can schedule an in-depth, personalized demo by clicking on the link below.
START FREE TRIAL
Schedule a Demo