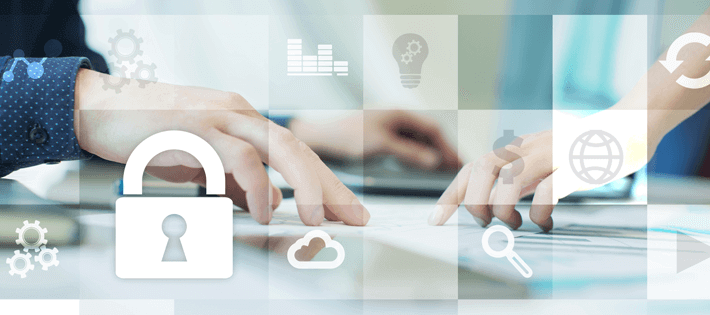 Ever seen the crime thriller Ocean's Eleven? If so, you'll know all about Rusty Ryan's (George Clooney) and Danny Ocean's (Brad Pitt) plan to rob $150 million from the vaults of the Bellagio, MGM Grand and Mirage casinos by cleverly subverting the existing security systems.
What's the relevance to Active Directory, you may ask? Well, in some ways, you could say the security structure of a casino vault is equivalent to the structure of Active Directory. Like every good casino owner, organizations have numerous provisions and access controls to protect their vaults of confidential business data. In the real world, an attacker's intent on compromising Active Directory to sell the sensitive data inside is a much more prevalent threat than the casino heist.
(It's a slim link I know, but it's a good movie and I wanted to write about it).
So, how do you ensure your Active Directory remains as impenetrable as a real world casino vault? The answer lies with Active Directory Services. These are extensible and scalable directory services that enable you to manage network resources efficiently and effectively. As an IT administrator, it's important you are familiar with Active Directory technology, how it works, how it ensures security of resources and follows and compliance without fail (as I'm sure most of you are already). We will explore each of the components one by one and see how they can help meet security and compliance requirements.
Active Directory Domain Services
First in the list is Active Directory Domain Services. This service stores the data of Active Directory and brings about communication between users and domains, including user logon processes, authentication and directory searches. Also, AD Domain Services provide a distributed database that stores and maintains information about network resources and application-specific data from directory-enabled applications. IT Administrators can use Domain Services to organize elements of their network such as users, computers and other devices into a hierarchical containment structure. You can also view all platform changes using this service, which comes in handy when satisfying the numerous aspects of IT security and compliance requirements.
Active Directory Lightweight Directory Services
As a Lightweight Directory Access Protocol (LDAP) directory service, it provides flexible support for directory-enabled applications, without the dependencies that are observed in Active Directory Domain Services.
Unlike AD DS, it does not require the deployment of domains or domain controllers. One can run multiple instances of this service concurrently on a single computer, with an independently managed schema for each instance. It is a developer-friendly directory that can be deployed on a client computer and client operating system as well as on a server.
So, with it you can ensure a simplified deployment and upgraded preparation on changes. If you have secured this communication through SSL or TLS protocol, the main crux of compliance regulations are satisfied.
Active Directory Federation Services
AD Federation Service, a claims-based identity solution, helps independent organizations connect their directory services technologies and facilitates single sign-on and cross-organizational resource access.
With growing popularity, it has become a fairly common solution because it allows organizations to connect to cloud services.
So, what makes AD Federation Services compliance-friendly? Quite simply, it's one username and password less to remember. While for Helpdesk employees, it represents fewer forgotten password calls. In other words, it means that accounts for employees who leave one company aren't left open indefinitely.
If you think about it, a significant security hole is patched and the integrity of both the partner's and organization's own networks are restored with this service. In short, it provides systematic management.
Active Directory Certificate Services
Active Directory Certificate Services provides tailor-made services for creating and managing public key certificates used in software security systems employing public key technologies. Organizations use AD Certificate Service to augment security by binding the identity of a person, device or service to a corresponding private key. This directory service also includes features that allow you to manage certificate enrollment and revocation in different environments.
Active Directory Rights Management Services
Active Directory Rights Management Services is a Microsoft Windows security tool that provides persistent data protection by enforcing data access policies. It handles certificates and licensing, a database server and the AD Rights Management Services client. This service also helps to keep confidential business information under wraps; ensuring that your network stays well protected.
Important Note
By using each of these Active Directory Services, the following benefits can be realized:
Sensitive information can be safeguarded – Users can define who can open, modify, print, forward or take other actions with the information.
Persistent protection is ensured – Augments existing perimeter-based security solutions, such as firewalls and access control lists for better information protection.
Flexible and customizable technology is available – Integrates information protection into server-based solutions such as document and records management, archival systems, email gateways, automated workflows and content inspection.
By now, you must have got a fair idea as to how each of the Active Directory services controls and governs changes taking place in your Active Directory. It's nearly impossible to adhere to compliance requirements without a dedicated software for managing information security and audit reporting.
Lepide Data Security Platform – Streamlining your Information Security Compliance Reporting
Lepide Active Directory Auditor (part of Lepide Data Security Platform) helps organizations achieve and maintain Active Directory security and compliance by providing complete visibility into Active Directory changes and configurations. By using this solution, you can continuously validate control processes, such as access controls and account management controls.
Our solution lets you audit every configuration change made in these services by any user. With real-time and threshold alerting options, you can enhance IT compliance management a step further and immediately be aware of critical Active Directory changes that violate security and compliance requirements. In short, our solution lets you meet IT security and compliance regulations in an easy and quick manner.
Moreover, Lepide Data Security Platform provides actionable audit data to prove that your organization's information security adheres to PCI, HIPAA, SOX, GLBA, FISMA and GDPR compliance standards proactively.