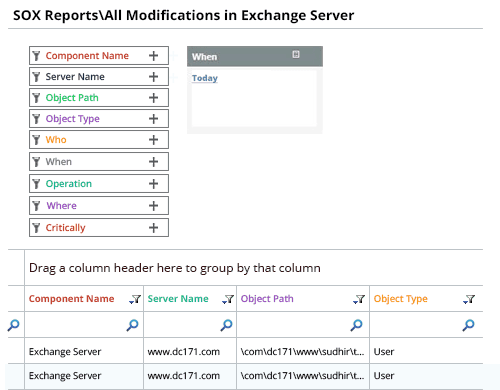 Reports on Exchange Server Security, Compliance and Management
We allow you to keep track of all changes as they happen. Our auditing solution provides you with one log per change showing who, what, where and when the change was made. We then provide this data to you through over 40 relevant reports to help you address PCI, SOX, GLBA, HIPAA and GDPR reporting requirements along with all manner of security and IT operations tasks. We specifically monitor changes made to active directory objects, mailbox databases, exchange policies, storage groups, all of which you can drill down and select based on the object class. All of the reports are delivered on schedule either in CSV, PDF, HTML, DOC or TXT or via secure web console for further manipulation as needed.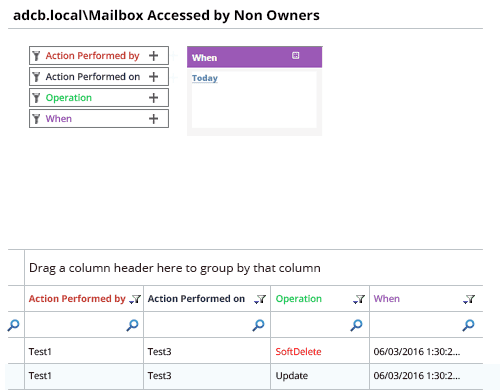 Audit Mailbox Accessed by Owner and Non-Owner
Perhaps your CEO has a PA with access to their mailbox, or maybe you have some shared mailboxes you just want to keep a track of. Whether it's for HR, Security or just good practice, you really need to make sure you have proper auditing in place. With this solution, you can audit based on specific user access and instantly get alerts and receive regular reports showing you who, what, where, when and where from a specific mailbox was accessed and what they did.
Read more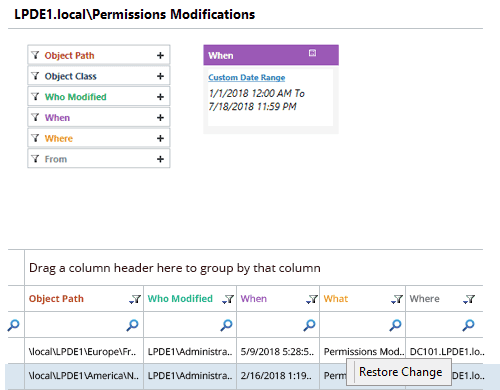 Analyze the Permission Changes to Your Exchange Server
Exchange Server permission analysis displays historical changes in the permissions of Exchange objects. The administrator can compare the permissions for selected objects between two date and time intervals. You can save separate reports of both "Permission History" and "Compare Permission" in PDF, MHT or CSV formats on the disk.
Read more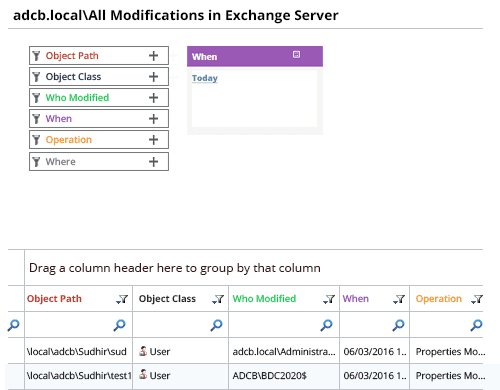 Get to the Detail You Need, When You Need it
A key feature of our auditing platform is our powerful search functionality. We provide a logical and intuitive interface where you can search based on object path, user and resource as needed and create custom searches to create your own reports and filters which you can save for future use. It makes light work of even the most complex of queries and searches.
Read more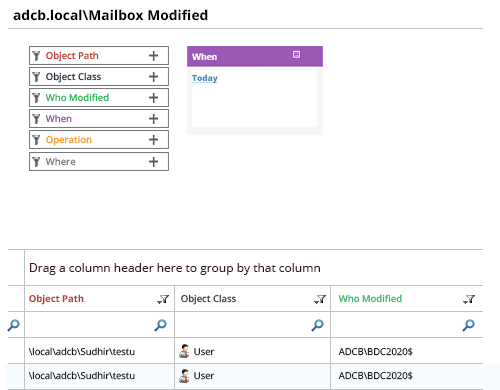 See What's Changed and Where that Change Came From
Naturally, you want to know if anything in your Exchange environment has been changed but the real value comes from the context. We think it's important to show you what it was changed from. Our in-depth reporting helps IT teams improve security, streamline IT operations and meet any kind of compliance challenge – making the life of the IT team much simpler.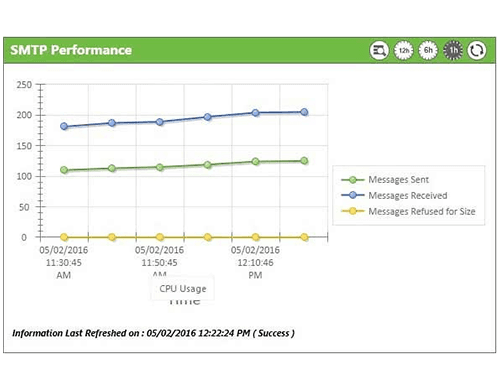 Keep Track of the Health of Your Exchange Server
Lepide Exchange Server HealthCheck is an integrated feature of our Lepide Data Security Platform that provides a simple and powerful dashboard to help you keep track of important elements pertaining to Exchange server health and continuity. It provides continuous monitoring and real time alerting based on resource utilization, exchange server status, mailbox database size, EDB size monitoring and message queues.
Read more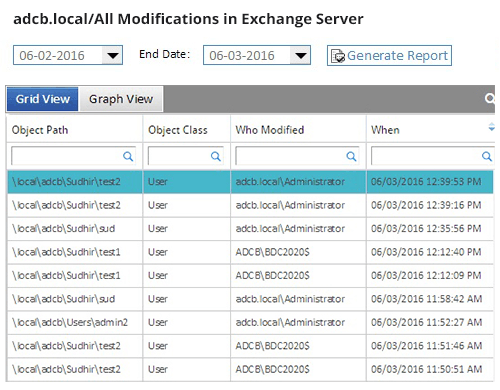 Make Your Exchange Server Audit Delegation More Secure
While you may want certain users to see certain Exchange Server audit reports, it's quite likely you won't want everyone to have full access to all of the reports, all of the time. To address this, we offer a secure web-based console in which IT teams can grant access to only the specific reports they wish that user to be able to access. We also think it's important, given the sensitivity of the audit data, we also allow the encryption of the data while at rest.
‹
›