Exchange Server Change Tracking
Whether it is data security or compliance, you need a simple and highly effective solution to see who made what change, where and when in your Exchange Server environment. Inability to keep an eye on these Exchange Server changes can lead to data breaches or disruptions to organizational functioning. LepideAuditor for Exchange Server provides a simple, cost-effective way to audit Exchange Servers. The predefined reports provide "before" and "after" values for each configuration change to help you fully understand the meaning of the change. It gives you complete insight into your Exchange Server environment to help you overcome compliance and security challenges.

Over
5,000
Organizations Use LepideAuditor to Protect
Their Businesses Against Data Breaches


How We Track Exchange Server Changes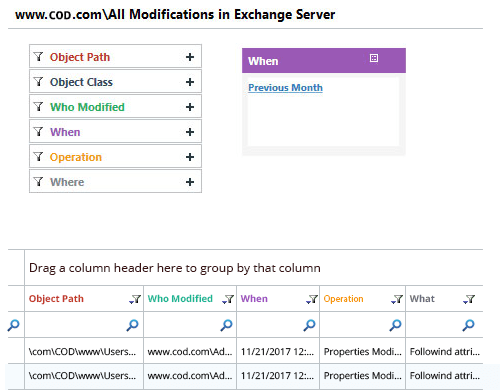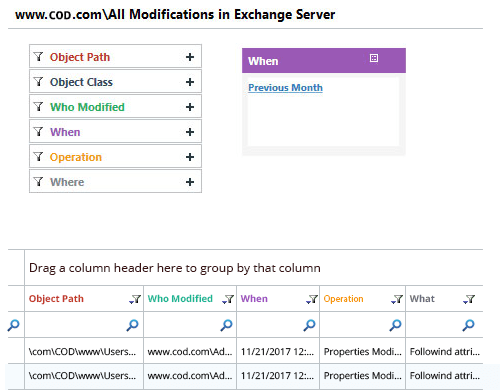 Track All Exchange Configuration Changes
Lepide Exchange Server Auditor audits every configuration change made to Exchange Server, including:
Mailbox Modifications
Accepted Domain Modifications
Exchange Role Modifications
In-place eDiscovery and hold Modifications
Policy Modifications
Distribution Group Modifications
Remote Domain Modifications
Protection Modifications
Any change in configuration is displayed with both before and after values that lets you see what exactly has been changed. In the Radar Tab, you can create a customized view to keep an eye on the Exchange Server changes that are most important to you. The domain-dedicated Radar tab also helps keep you aware of all configuration changes made in the entire domain.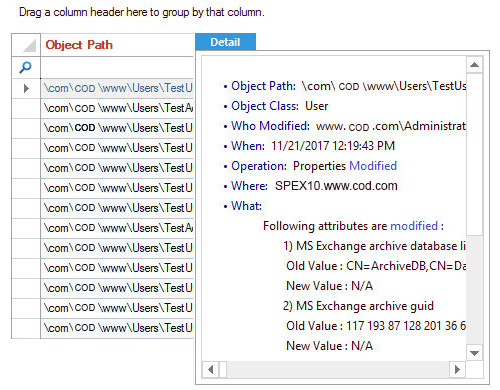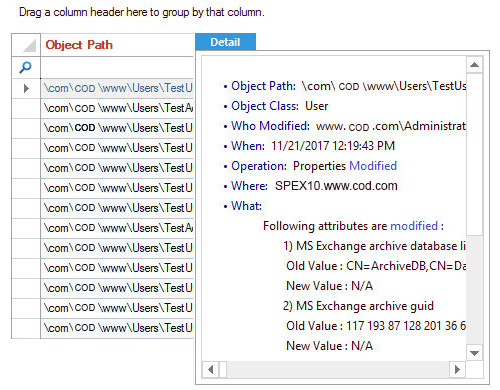 Audit All Mailbox Modifications
Our solution lets you audit all changes made to user mailboxes. Whenever a mailbox is created, deleted, modified, disabled or moved, our Exchange auditing solution will let you know. It also records the changes in the settings of Exchange Mailboxes, such changes in message delivery restrictions, storage quota and other configurations.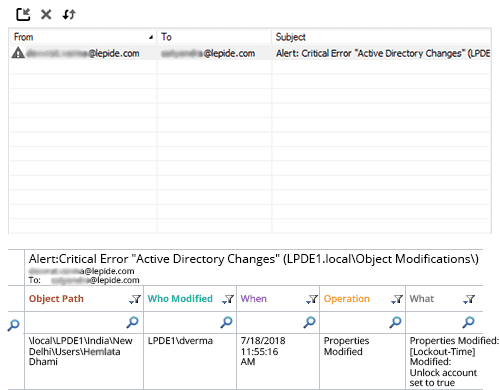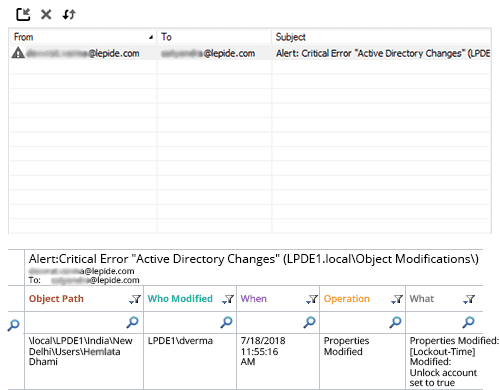 Real-time Alerts for Critical Exchange Server Changes
IT administrators can configure Lepide Exchange Server Auditor to send real-time alerts for all changes made to the configuration of their Exchange environment. You can send these alerts as emails to any recipient, as live updates to LiveFeed report of Radar Tab, and as push-notifications to the LepideAuditor App. These alerts can be enhanced with advanced filtration and threshold limit. You can also choose to run your own customized script with the alerts to prepare a quick incident response mechanism. It lets you perform any task, such as disabling a user who has modified the Public Folder or removed the mailbox of a user who is trying to access the mailbox of other users.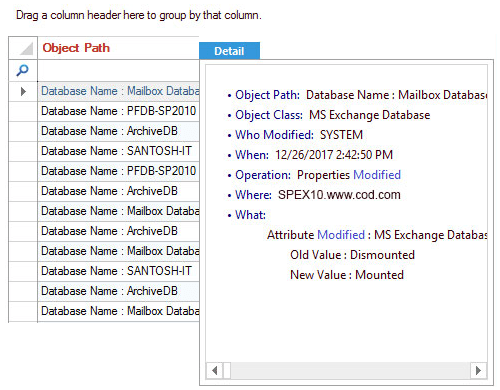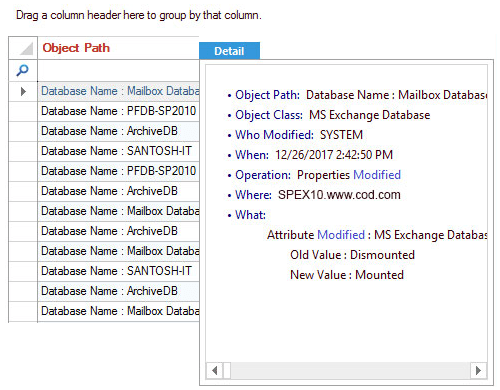 Granular Reporting
Our Exchange Server auditing solution parses and converts raw audit logs into meaningful records, stored permanently in the SQL Server database and displayed in the predefined audit reports. These reports can be sorted, searched and more to meet your specific auditing requirements. You can schedule automatic delivery at periodic intervals in CSV, PDF or MHT format through email or by saving at a shared location. Administrators can delegate access to these reports to users, see who can view it using the provided credentials in a secured Web-based console.
❝
Lepide have been nominated in three categories in the 2018 Computing Security Awards: Cloud-Computing Solution of the Year, Security Solution of the Year and the Customer Service Award.
Computing Security Awards


❝
LepideAuditor is simple to install and setup and is an easy-to-use solution for auditing your IT environment.
Ahmed Nabil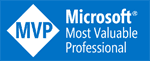 ❝
LepideAuditor takes the strain out of change auditing and regulatory compliance with one of the most comprehensive solutions on the market.
IT Security Guru


❝
It's rare to find a solution which covers a such a wide range of auditing services, but 'LepideAuditor' is one of those rare exceptions.
Mahdi Tehrani

Active Directory Lead
❝
LepideAuditor is one of the most simple to use and feature-packed security suite for Microsoft-based environments. If you fear security breach, this is one of the most essential security perimeters.
Erik Blum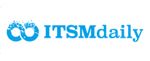 ❝
LepideAuditor is an excellent audit solution. It gives IT teams complete information about what's happening in the IT systems, the health of their servers and backup history.
Prajwal Desai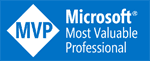 ❝
The LepideAuditor is an invaluable toolset for any System Admin to audit Active Directory, Group Policy and Exchange server changes.
Marius Ene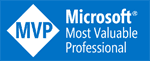 ❝
I really enjoyed the way LepideAuditor performs to audit the changes made to Active Directory and Group Policy Objects. I will certainly recommend it to anyone who is looking for an easy-to-use third party auditor.
Roman Nedzelský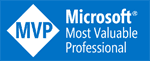 ❝
LepideAuditor is highly recommended as it not only meets all requirements for Active Directory and Group Policy change auditing but also it is easy and friendly to use.
Roberto Di Lello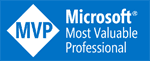 ❝
LepideAuditor is an excellent auditing solution. Some key features of the solution are compliance reports, health monitoring, alerts/notifications and the backup/restore functionality.
Mayank Dhama

IT Expert
❝
LepideAuditor honored as Gold winner in the 12th Annual 2016 Info Security PG's Global Excellence Awards® in 'Auditing'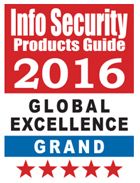 ❝
LepideAuditor is a solid product that will likely do a good job for anyone who wants to know what administrative actions are being taken in their organization.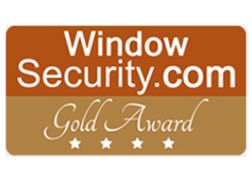 ❝
LepideAuditor received a gold certification in data loss prevention.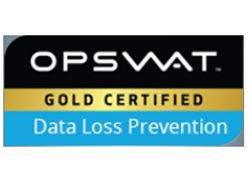 ❝ LepideAuditor has brilliant search capabilities and was easy to use from the perspective of a non-technical end user – highly recommend it.❞

❝ LepideAuditor provided us with complete visibility over what was happening in our IT environment in a simple, cost-effective and scalable way.❞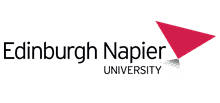 ❝ We're very pleased with how much more insight LepideAuditor gave us and impressed with the attentive customer service they provided.❞

❝ LepideAuditor takes the strain out of change auditing and regulatory compliance with one of the most comprehensive solutions on the market. ❞

More from Lepide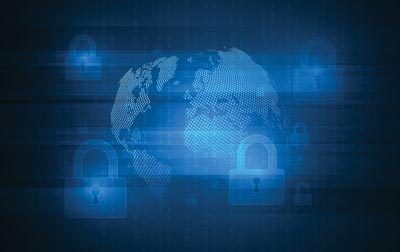 Blog
Enabling People to Own Their Data Doesn't Mitigate Privacy Concerns
Learn More ->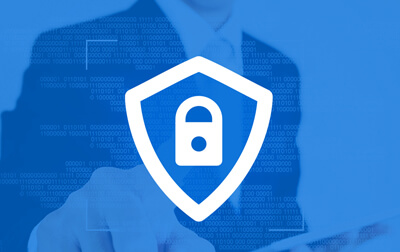 Whitepaper
Identifying and Protecting PHI Within Legacy Healthcare Systems
Learn More ->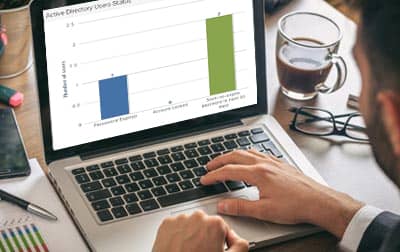 News
Lepide Now Covers the Broadest Range of Platforms on the Market
Learn More ->