Lepide Exchange Recovery Manager
Have you ever tried to recover an Exchange server manually? We don't recommend it. It can be a painful and thankless task.. and thanks to Lepide, also an unnecessary one. Our Exchange Recovery manager is a very powerful, cost effective solution that repairs, restores and recovers even the most problematic Exchange servers. It provides all you need to carry out partial or full brick level restore, repair broken EDB files, extract EDB files from backups, restore OST files, repair corrupt information stores, carry out granular mailbox level repair, recovery and exports and even help you migrate the contents to an alternative Exchange or Office 365 server.
Key features
Repair and restore practically all aspects of your Exchange environment
Provides powerful search, select, preview and export features
Helps you migrate to and from Exchange and Office 365
Requires no agent installation
Comes with 24x5 support as standard
Comes in either professional or standard editions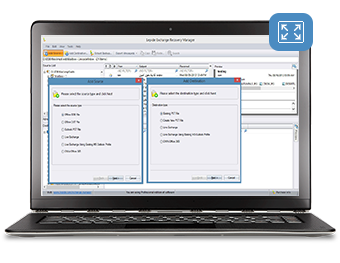 We help you repair, restore and recover your Exchange servers
Repairs corrupt EDB files in full or in part allowing repair of messages, folders or complete mailboxes
Restores from EDB, providing a mailbox level backup solution, enabling a simple copy and paste feature for just the items you need to restore.
Repairs contacts from private and Public Folders along with attachments, notes, tasks, distribution lists, journals and calendars.
Recovers Offline Exchange 2013 EDB Files with both Unicode and non-Unicode characters
Restore from OST files should you have instanced of a corrupt backup
Restore a previously deleted mailbox from an OST file
Read more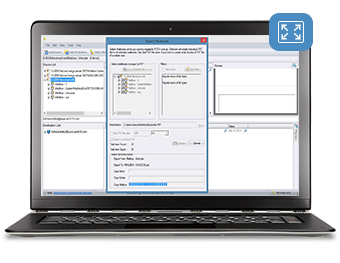 We convert EDB files to PST files while bypassing the 2GB file size limit
Converts EDB to PST, while keeping mailbox data in original format
Converts multiple mailboxes in a single task
Converts EDB to PST in a live environment without any need for downtime
Converts EDB to PST bypassing 2GB File size limit
Simply copy and paste Offline and online EDB into the new PST file
Read more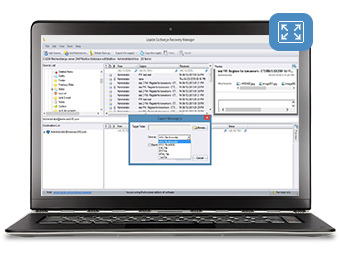 We make it easy to export to EDB to a wide range of file types
Export EDB to PST, EML, MSG, RTF, TXT and HTML.
Export to PST with advanced filters based on item types date range, notes, activity, appointment, contact, tasks
Export deleted mailbox items from offline EDB / live Exchange to PST, flag and colour deleted items in the destination mailbox
Preview emails, contacts, journals and tasks before carrying out the export
Search attachments based on time, item type, sizes and extract attachments, either with or without the folder hierarchy
Read more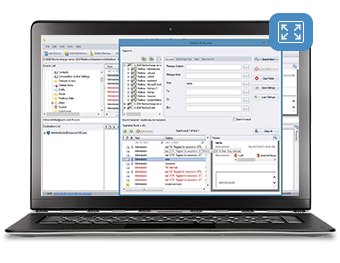 We enable you to search and preview prior to recovery
E-discovery to help you identify and recover specific mails from multiple backups
Search all aspects of PST files prior to handling using our preview feature
Search mailbox items including attachments
Search across multiple EDB, PST, Office 365 from a single console
Search based on message subject, message body, message class, message size, importance
Search messages based on sender or recipient either direct, CC or BCC
Search based on creation date, delivery date
Drill down message search capability
Search only attachments based on time, item type and size
Save custom searches
Read more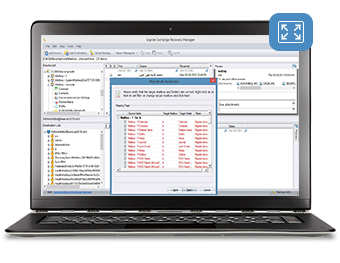 We help you migrate mailboxes and Public Folders
Migrate mailboxes from unmounted EDB to alternative exchange servers
Migrate mailbox data (including Archive mailboxes) between multiple live exchange servers to and from any version of Exchange
Migrate Public Folders Cross version or same version, Exchange to Exchange
Migrate Public Folders from Exchange to Office 365
Migrate multiple mailboxes from Offline EDB to a Live Exchange servers
Read more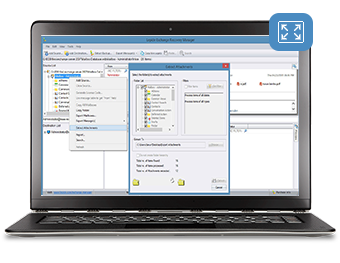 We make it easy to extract attachments, EDB files from a variety of sources
Extracts attachments from messages of any source (Offline EDB, OST, PST)
Extracts can be stored either with or without hierarchy in a common local folder
Extracts EDB files from Exchange backup files
Extracts backups from NT Backup, Symantec, VERITAS, HP backup and CA Arcserve (Incremental/differential)
Import extracted EDB, remove all of selected items from Exchange Database
Easily perform full or Partial exchange backups
Read more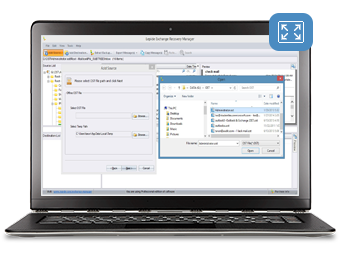 We enable you to restore from an OST File
There may be times when all you're left to restore is an OST file – in which case restoration can be a very time consuming and tedious process. Using our OST restore feature we enable you to restore Microsoft Outlook OST files either a new PST file an existing PST file or straight to a live Exchange server
Read more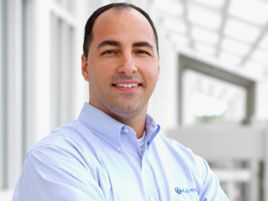 J. Peter Bruzzese

Exchange MVP
"I can honestly say I loved this product. Personally, I was the Exchange 5.5/2000 backup/recovery training expert for CommVault Systems back ten years ago and, more recently, completed a backup/recovery course for TrainSignal."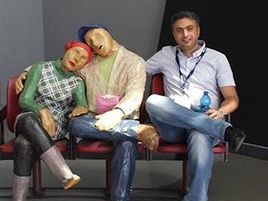 Yaniv Totshvili

Exchange MVP
"Lepide Exchange Recovery Manager is a one-stop solution for recovering the corrupted EDB files, migrating from one Exchange to another, moving from offline Exchange server to the online Office 365, and converting emails from one format to another."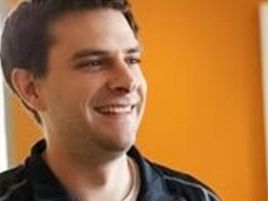 Clint Boessen

Exchange MVP
"Exchange Recovery Manager is a very powerful tool which can deal with servery corrupted Exchange EDB files and Outlook OST/PST files. Exchange Recovery Manager is able to extract data from EDB files in which the Exchange Information Store service is unable to mount, or PST/OST files which are no longer."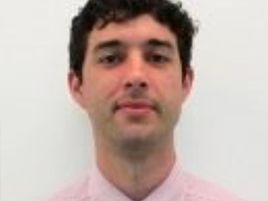 Anderson Patricio

Exchange MVP
"In these final notes about this review I'm definitely giving two thumbs up for Lepide Exchange Manager or if you prefer the 1 to 5 scale I would definitely give a 4.5 where the product met and exceed my expectations."
"Excellent software, at a great price, it helped us simplifying complicated recovery task, for example: to create RSGs and to run eseutil /p was not necessary!!"
Freddy Luke (Head of IT Operations - Tresmontes Lucchetti S.A)
"It was very easy, just a couple of clicks and we had all the data available in front of us. We could now easily restore the mailboxes."
Ian D'Costa (Group IT Manager - Global Process Systems LLC)
"Without Lepide Exchange Recovery Manager, we likely would not have been able to recover many years of e-mail, which would have caused our employees significant grief and productivity loss."
Jonathan Gardner (Network Administrator - Quality Health Services of North Dakota)