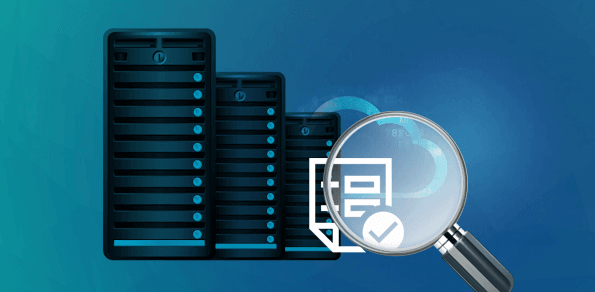 Many IT Administrators find it difficult to implement an in-depth and pro-active File Server Audit strategy. If an important event happens and you want to investigate, you may have to wade through gigabytes of event logs on the Windows devices; which can often be like finding a needle in a haystack. Event logs stored on Windows File Systems are so verbose that deriving meaningful information from them can be very time consuming.
Additionally, it could be tough to manage logs manually, which often leads to inadequate or insufficient file server auditing. File Servers, in a typical setup, store relevant data in various files and folders that are accessed by different individuals at different times, which increases the risk to their integrity. To ensure that only genuine people are accessing the data, it must be monitored continuously in real time.
Similarly, answers to the "who, what, when, and where" questions of File Server auditing must be provided to meet compliance requirements. All successful and unsuccessful access attempts to data must be recorded if you want to find out whether there are unauthorized activities taking place in your File Server.
The Importance of File Activity Monitoring
Recent data breach reports highlight the importance of file activity tracking as a key component of countering insider and outsider threats. Business activities also make auditing a necessity.
When an employee leaves the organization, there are usually several departments (Human Resources, for example) that have to sign off before that particular employee can leave. Before giving consent, these departments want to know what the user has done in the weeks or months preceding their departure, and in particular whether they are in possession of any valuable data.
In all likeliness, an employee leaving the business is not going to extract the contents of a database or application and take it with him/her. Instead, they may grab files from file shares and attempt to upload them to cloud-based storage services. Deleting the entire database, though rare, can't be fully ruled out either. In this scenario, auditing is a necessity. However, native auditing definitely has some significant drawbacks to consider when deciding what the best auditing method is for your organization.
Key Considerations
Assessment

Aside from the commercial aspects, the control measures of the solution are also important. The industry vertical you are in is also a factor, as that is what will determine the regulations you need to be compliant with. Asking a few generic questions, such as "who is accessing critical files and folders," "who has what level of permissions," and "who is changing permissions" will help determine what control measures are required.

Getting accurate answers to these questions may help you make better decisions when it comes to deploying the correct audit solution. You may well find that the most suitable method is to deploy a third-party solution. Lepide Data Security Platform, for example, is a solution specifically intended for File Server auditing – enabling you to track and alert on all aspects of file/folder activity and track current permissions/permission changes.

Security

Before deploying an auditing solution, determine whether you have any system exposures that could lead to security complications. All the potential vulnerabilities, including what would happen if the event logs are tampered with or if the solution is accessed by an unlicensed person, should be addressed. Decide how to mitigate these risks before they arise.

Resource

Your organization probably faces a broad range of systems management, security and compliance challenges; and the audit team must be able to meet these challenges by utilizing the correct auditing solution. Ideally the solution you opt for should have pre-set reports specific to the requirements of your business, or at least provide the functionality to create these reports yourself.
Conclusion
Maintaining a regular, pro-active and in-depth auditing strategy is the key to ensuring the security of your critical files and folders. While there are many third-party solutions which claim to simplify and expedite File Server auditing, not all of them will be suitable for your requirements. Feel free to check out Lepide Data Security Platform to see whether its hundreds of pre-set reports and real time alerts could help you achieve your auditing goals.