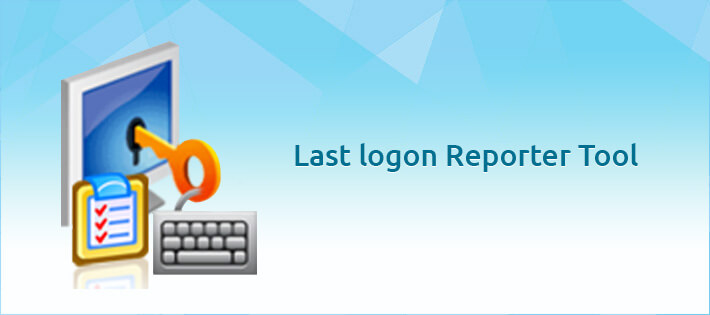 Administrators generally face problems in collecting correct last logon time of users in the domain. Almost all administrators have this requirement to see the actual last logon timing of users that logon to the domain server. To serve the purpose, there are a few effective tools but the Lepide last logon tool is the best utility. By using this tool, administrator can easily get information on last logon time of users in the domain. This tool produces correct details on last logon time of all the users connected with the domain. The last logon report is very essential for a number of purposes. It facilitates administrators to know users who hardly logon to and users who have never logged on to domains. Thus, outdated and obsolete accounts can be easily recognized by the administrators. Furthermore, this informative report has great value for the purpose of security and observance as well.
Lepide last logon reporter utility has been designed to have a very interactive and user friendly interface that facilitates even a new user to work on it without any issues. Users only need to perform a few easy-to-follow steps to take out this information from the domain. One of the most important things about Lepide last logon reporter tool is that it is free of cost. Any individual can install it by downloading it from the site. Thus, you don't pay anything to download the tool. It offers accurate last logon time for all users in the domain. After installing it, you can evaluate its functionality and features for free. It is an absolutely free tool that offers full features without condition of purchasing activation codes or anything.
Lepide Last Logon Reporter offers administrators accurate last logon time of all the users in the domain in just two steps. This software is very simple to install and provides the last logon information about all the users in the Domain Controller in a list. After installing the application on the system, you need to specify the domain name/IP of the concerned domain controller. Then click on Generate Reports and report on last logon time of all users is displayed. It offers information in three columns – User Name, Common Name and Last Logon Time. You are allowed to save the report in CSV and HTML format; you can also sort the records in ascending or descending order based on any column.