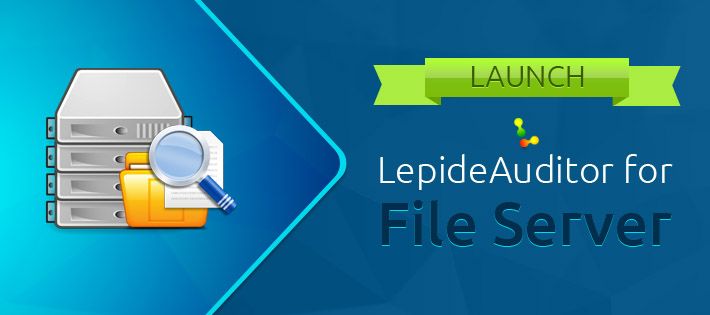 Lepide Software – premium enterprise level management and auditing software provider – has launched a new software application, LepideAuditor for File Server. Software is designed and developed to help organizations track and report network-wide file servers' activities i.e. data access, permission alteration, data sharing and changes made in files and folders.
LepideAuditor for File Server is an innovative and advanced auditing tool for tracking network-wide File Servers' activities. Software also generates instant alerts whenever any critical changes are made and thus, helps to take timely initiatives to prevent unauthorized access to confidential data.
LepideAuditor for File Server: Highlights
Provides a central repository for audit data archiving and thus, eliminates the requirement to maintain individual change repository for each file server, which demand unnecessary time and resources.
Generates real-time alerts for critical changes made in file server files, folder structure, shares, permissions and other items.
Creates various predefined reports on file server events and provides facility of report filtering to check only required information.
Schedule reports and receive report delivery through email.
Helps to perform requirement-centric file server tracking and reporting by providing the facility to collect change events as per configured audit policies. With LepideAuditor for File Server audit policies can be easily created on the basis of various attributes i.e. File server name, Drive, Monitoring Time, File Name, Directory, File Type, Process and Events.
Being embedded with advanced file server tracking and reporting capabilities, LepideAuditor for File Server can help organization to fulfill these requirements:
Know who accessed what (files, folders and shares) and from which workstation
Find out deceitful alteration in access permissions
Know about unauthorized access to sensitive business data
Stay informed about critical changes
Uphold compliance and avoid legal issues and penalties caused due to compliance violation
LepideAuditor for File Server is available in two versions: Freeware edition and Enterprise edition. If interested, download the trial version and experience premium file server auditing. To know more, click here.