Start Your Journey to Data-Centric Audit & Protection
Our 15-day free trial of LepideAuditor will give you the ability to easily detect and react to potential threats to your data security. You will get access to the full functionality of LepideAuditor, including the ability to discover sensitive data, see who has access to it and spot unwanted changes.

Find out where your most

"at risk" data resides

See if you are at risk of

privilege abuse

Analyze user activity to

spot suspicious behavior

Determine if your

environment poses a risk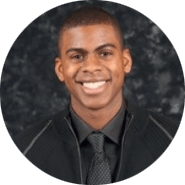 LepideAuditor is straightforward to use and effective right off the bat. Plus, the level of patience, attentiveness and technical knowhow is far beyond most support and sales teams I've seen before.
Drayke Jackson

Security Engineer