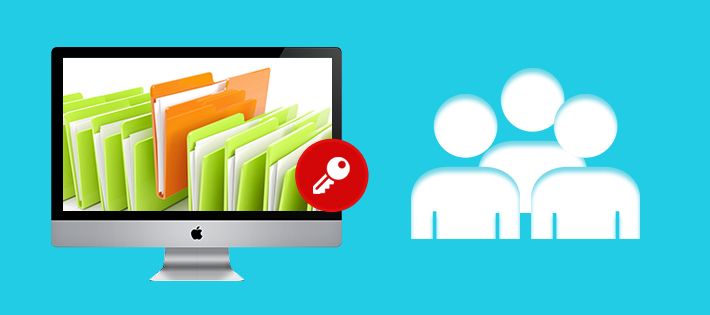 To ensure that shared files or a common database is secured from unauthorized access, administrators usually set user rights. In an Active Directory setup, user right management becomes all the more critical due to the huge amount of information available. File permissions and file right audits enable administrators to ensure that data is only accessible to valid users and not to everyone. AD user right management of files and databases, help organizations reduce the risk of data breach and further helps them in demonstrating regulatory compliance. Moreover, with proper consolidation of user rights, organizations are able to identify the dormant users along with the excessive rights.
Active Directory rights management service (AD RMS) enables organizations to strategically protect sensitive information through usage policies. This particular service can be applied for securing financial reports, product specifications, company e-mail messages, customer data and even employee portals. Ad user right management through RMS service plays an important role in organizations which deploy employee self service portals. Although providing end users the rights to access the central database for self profile updation reduces admin workload, the security remains a concern. Since self service portals allows Active Directory end users to manage their own user accounts and make changes in the central database, accessibility to other data stored in the repository poses a risk.
However, with proper management tools, this type of security concerns can be kept at bay. Self service password reset software applications like Lepide Active Directory Self Service (LADSS) empowers the AD users with profile updation rights and at the same time ensure that security is not breached. This is done with the help of strict registration and verification processes of all users who are included to use the software.
The controls remain with the administrator as to who should be allowed to use the software for self profile updation. Also, the identity verification process involves answering security questions, some of which are defined to be mandatory by the administrator. LADSS further lets administrators to configure strong usage policies for profile updation while enrolling in the software database. Every modification done in the central database through the self service portal is notified to the administrator through alerts, mail server settings and reports. This way, AD user right management becomes simpler with the help of LADSS all the while making AD database more secure.