AD Self Service Management
With IT teams under increasing pressure, any means of automating time consuming yet unproductive IT tasks is always well received. Using our Active Directory self-service password reset solution IT teams can delegate account lockouts, password resets and other menial Active Directory update tasks to the users themselves. It's better for IT, better for the users and better for the business as a whole.
Our Active Directory Self Service solution solves three common IT problems
Users calling IT to unlock accounts – by allowing users to perform self-account unlock
Users calling IT to reset passwords – through offering self-service password reset
IT team keeping basic user information up to date – through allowing users to do it themselves
All these activities are performed through challenge response authentication through a series of questions and answers or through a OTP to ensure the integrity of the Active Directory security. All of which ultimately helps to protect critical data and eliminate unregulated access to resources. Ultimately this solution reduces IT workload through simplifying and delegating fruitless Active Directory management tasks.
Self Reset Password and/or Unlock Account
Password reset and locked accounts are a common problem for the IT team, both of which take up valuable time and resources for either the IT team or the users themselves. With this solution any enrolled employee can be granted the right to reset their password or unlock account without having the call the IT team. This solution works in the following ways:
By Authorizing a Co-worker Authorize co-workers who can perform account unlock or reset password task on their behalf. The user doesn't directly perform this task but admin involvement is avoided.
Through any web enabled devices Domain users can perform self-service actions from any computer within the network using a web browser.
An illustration as to how we help IT teams and end users alike operate more efficiently.
Self Service User Profile Management
Using Lepide Active Directory Self Service enables domain users to update their Active Directory account attributes with ease. We do this in a secure and managed way to ensure complete control on what the users are allowed to see, modify or edit. Active Directory attributes are classified into three sections namely General, Contact, and Address, and we allow the administrators to predefine which AD attributes can be updated by the user by configuring each of these with the following:
No access: The respective field won't be displayed in self update section.
Read Only: The respective field can only be viewed in self update section.
Full Control: The respective field can be edited in self update section.
Three Key ways Active Directory Self Service adds value to your business
Reduces helpdesk calls by allowing users to perform account unlock and password resets
Allows the end user to continue working without having to ring IT to resolve account issues
Leads to better resource management - frees up IT teams to be more strategic, less break fix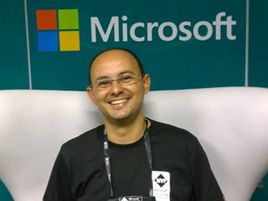 Vinicius Mozart

Microsoft MVP
"Lepide Active Directory Self Service is an effective solution to automate user account unlock and password reset activities. Multitude features, ease of execution and real-time security through OTP; makes it a must have tool for everyone who wants to simplify Active Directory self-service management."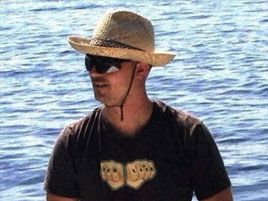 Erik Blum

(Editor at itsmdaily.com)
"I am really impressed with Active Directory Self Service from Lepide. Before review I thought that it's another Self Service Solution which is complicated to use, requires installation manual and is very expensive."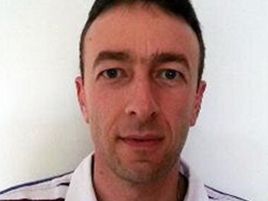 Paolo Valsecchi

(Nolabnoparty.com)
"The tool is very user friendly, ideal for corporate environment and easy to implement for the IT staff requiring minimal hardware resources to run. Organizations with a high number of helpdesk tickets opened for password reset and account locked issues will take a big benefit with this solution."
#ChoseLepide