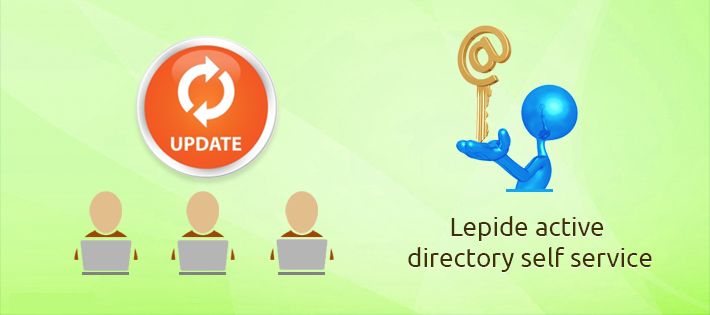 For administrators one of the biggest challenges is to keep information on the active directory database current and updated. Whether the directory service is being used in a small company or an enterprise environment, regular updation of active directory is a tasking matter. Since active directory forms the core of an organization's information system, it becomes more important to keep the information up-to-date.
For this reason, administrators are incorporating the "self service" solution to update their directory information. The concept of "self service" is easy to implement with the help of special software applications which allow users to update their own profile information in the directory without relying on the administrator to do so. This way, administrators are spared from the task of updating directories as the end users themselves are providing current data.
Directory update with the help of self service software not only reduces the burden from administrators but also increases the pace of work in an organization. Active Directory end users can easily access the central directory and make changes in his or her profile information such as contact number, address, department, etc. in a way, through self service applications, certain administrative rights gets delegated to the users for performing a limited amount of administrative tasks.
Lepide Active Directory Self Service (LADSS) is an excellent example of such a "self service" directory update application. This software allows active directory end users to self update their profile information on the directory database, thereby eliminating the need of raising tickets requesting for the same. On the other hand, this tool, allows the administrator to track down all the AD updates made by the users.
LADSS reduces user dependency on administrators or support staff and also minimizes conflicts as the concept of a "waiting period" becomes non-existent. Moreover, user dependency on GAL (Global Address List) to retrieve information about co-employees reduces. Secondly, self directory update with LADSS also removes errors during the generation of Exchange address list. Lepide Active Directory Self Service not only speeds up the process of directory update, but also improves the accuracy and timelines of the AD and Exchange GAL information base.