sales@lepide.com
+1-800-814-0578
Prevent Data Loss By Understanding How Data Is Moving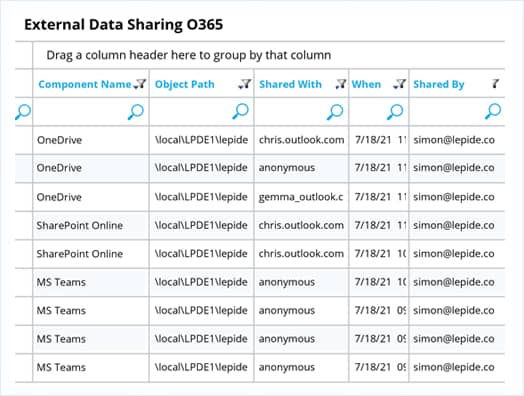 See how is data being emailed internally and externally via MS Exchange.

Track sensitive data is being shared externally via MS Teams or OneDrive.

Identify when sensitive data is being copied, and by who.
Get a Full Audit Trail of what Users Are Doing With Sensitive Data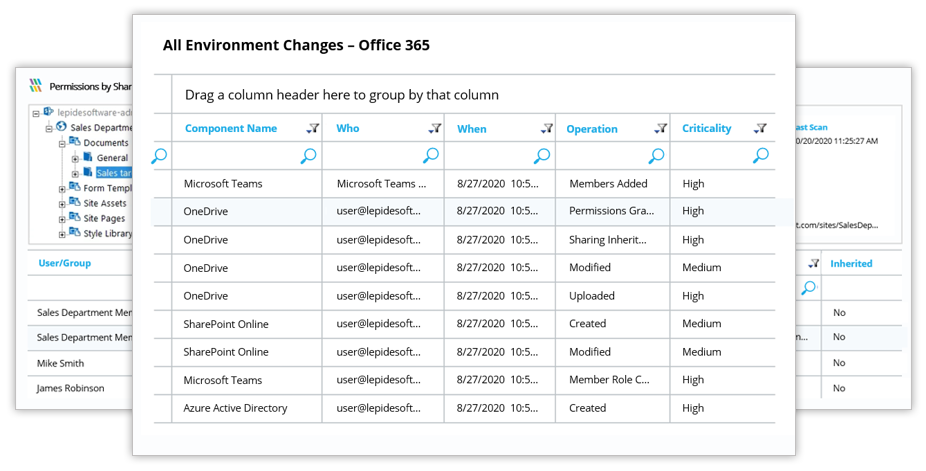 Detect and React to the Signs of Data Leakage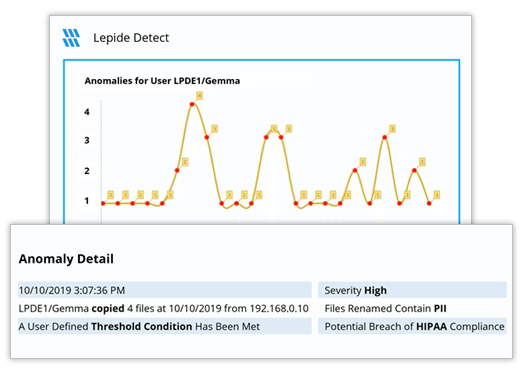 Identify when large amounts of sensitive data is being copied

Detect the early signs of ransomware and other incidents

Detect when data is being shared against company policy
Take Action in Real Time Based on Anomalous Behavior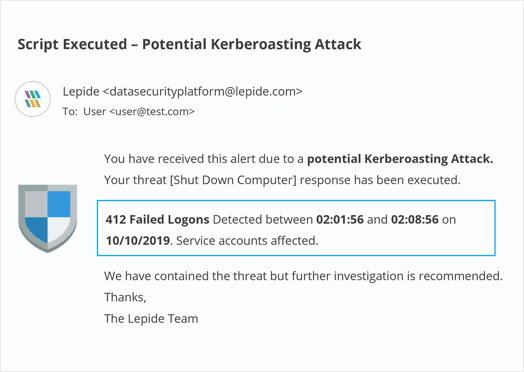 We use Lepide for the security of our Azure and On-prem environment, its real time alert system is awesome!

Read more case studies
Our Success Stories
Western Connecticut Health Network
Lepide is straightforward to use and effective right off the bat. Plus, the level of patience, attentiveness and technical knowhow is far beyond most support and sales teams I've seen before.

Drayke Jackson

Security Engineer

Edinburgh Napier University
We chose Lepide as they were able to offer us threat detection and response, and a way of separating out reporting duties to a web console – all from one platform.

Kevin Gallagher

Senior Systems Administrator

City of
Danville
Lepide is a perfect fit for our IT Security and Compliance requirements. It helps us cut out a lot of wasted time and money and now we know we can be compliant with industry standards.

Agnel Dsilva

Information Technology Administrator