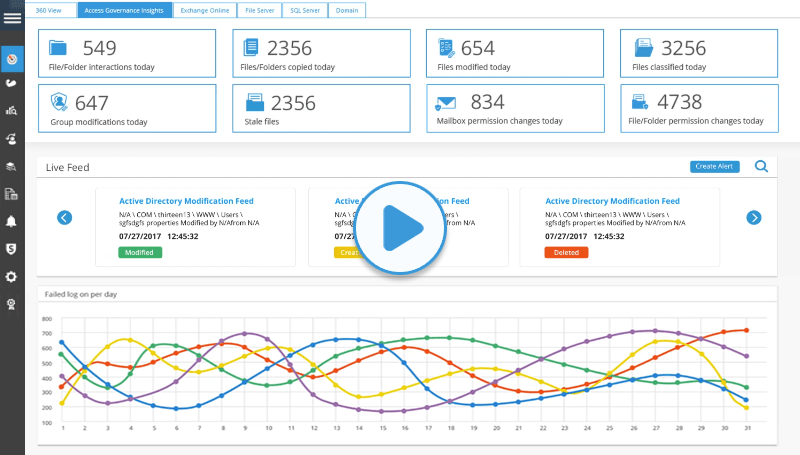 Ransomware Detection Solution
The only way to truly defend against ransomware is to keep software up-to-date, take regular backups, secure your network with an endpoint security solution and audit your IT environment. Here at Lepide, our focus is on providing you visibility over what's happening with your data. Through visibility, you can speed up the detection of potential ransomware and automate your response. Detect and react quicker to ransomware using Lepide.

Detect Suspicious Changes
Get real time alerts for suspicious changes being made that could indicate a ransomware attack in progress.

Reverse Unwanted Changes
Find out who has access to your data and how it was granted, so that you can ensure proper data access governance.

Automate Response
Upon detection of unwanted changes, execute automated scripts to take appropriate remediation action.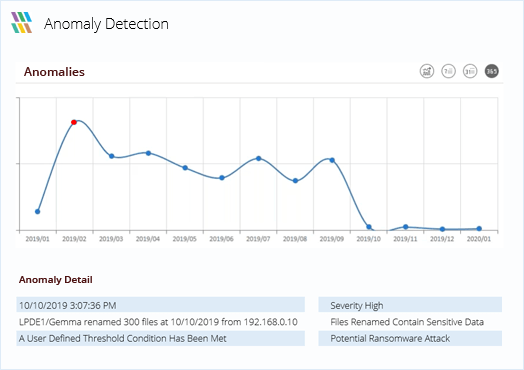 Detect Ransomware In Progress
Through anomaly spotting and threshold alerting you can detect suspicious change activity that could be indicative of a ransomware attack in progress. Detect sudden permission changes or anomalous user behavior that could be a symptom of the attack.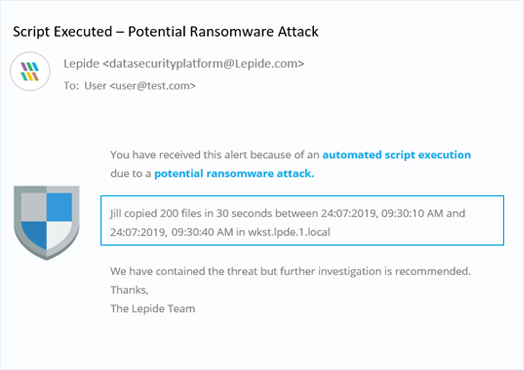 Prevent Ransomware from Spreading
Automate your response to potential ransomware threats through real time script executions. Custom scripts can be executed when threshold conditions are met to automatically shut down potential threats before they cause more harm. For example, if 300 files are renamed by one user in 30 seconds, shut down the user account, contain the threat.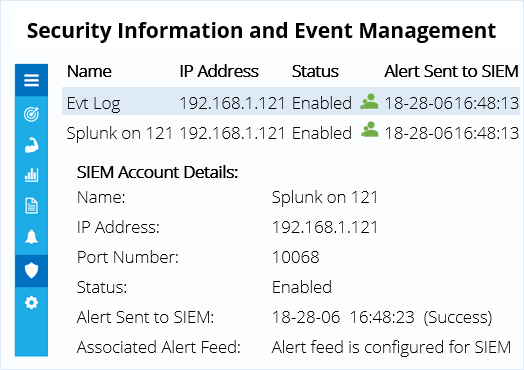 Respond Quickly to Ransomware Attacks
Streamline your security operations and response to threats by providing visibility over ransomware attacks. Integrate with SIEM to add full context to changes being made, with real time alerts that provide actionable information, so that you can respond more quickly and meaningfully.
Want to see it in action?
Take a virtual tour of the Lepide Data Security Platform in our web-based demo. See how Lepide aligns with your use case, whether it be ransomware, Active Directory security, Microsoft 365 security, data protection, data access governance or more.
Launch in-browser demo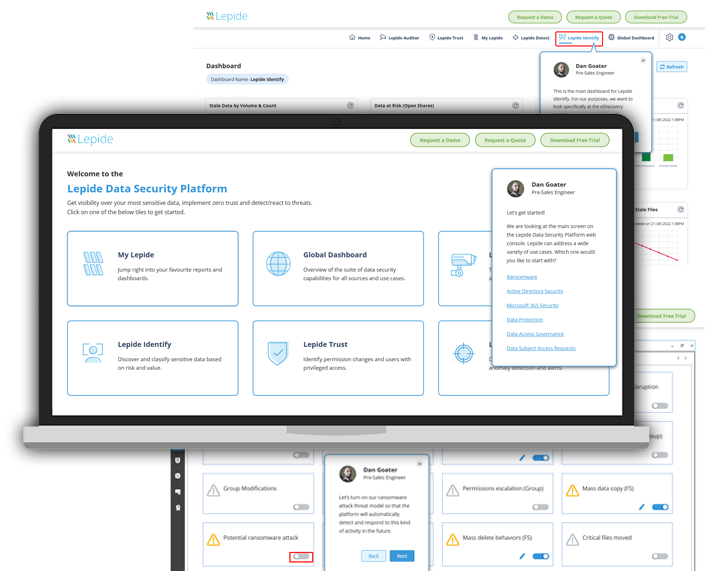 On-Premise and Cloud Protection From a Single Console
See how the Lepide Data Security Platform aligns with your Ransomware detection project
Download the guide
Our Success Stories
Western Connecticut Health Network
Lepide is straightforward to use and effective right off the bat. Plus, the level of patience, attentiveness and technical knowhow is far beyond most support and sales teams I've seen before.

Drayke Jackson

Security Engineer

Edinburgh Napier University
We chose Lepide as they were able to offer us threat detection and response, and a way of separating out reporting duties to a web console – all from one platform.

Kevin Gallagher

Senior Systems Administrator

City of
Danville
Lepide is a perfect fit for our IT Security and Compliance requirements. It helps us cut out a lot of wasted time and money and now we know we can be compliant with industry standards.

Agnel Dsilva

Information Technology Administrator