sales@lepide.com
+1-800-814-0578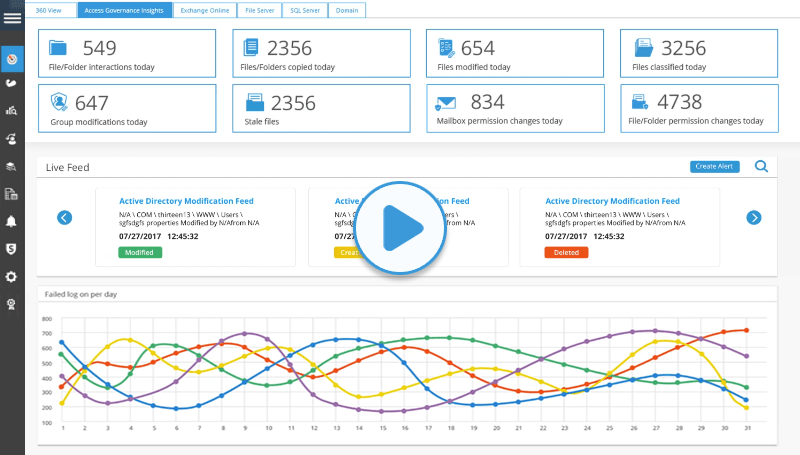 Monitor Employee Activity and Record Sessions
At Lepide, we wanted to contribute something positive to organizations struggling to adjust to a mandated work-from-home lifestyle. Many organizations are concerned that employees will take the opportunities given to them through the confusion that the COVID-19 pandemic has created. In response, Lepide have released a monitoring solution to allow companies to monitor what their users are doing and record activities to spot incidents and make investigations easier.

Maintain Data Security
Know how data and resources are being used, to ensure data security and mitigate the risk of insider threats.

Detect Risk Early
Keep an eye on crucial tasks, spot when users are behaving dangerously and take immediate action to mitigate threats.

Boost Productivity
Identify those workers who are taking work from home as an excuse to be lazy, and kick them into gear.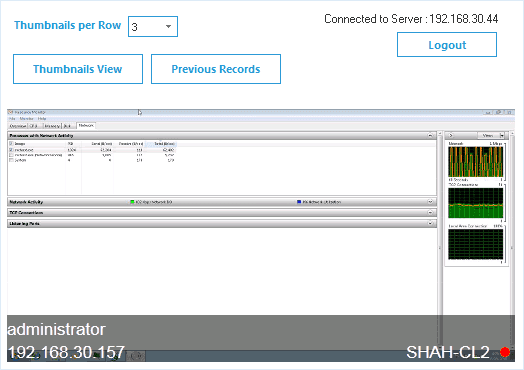 Invisible Monitoring Users will not know that their screens are being monitored and they cannot uninstall the tool themselves from the control panel or the task manager.
Uninterrupted Surveillance User activities are monitored from the moment their systems start with a live recording. If a user decides to restart their system, the recording will start up again as soon as their system does to ensure you don't miss anything.
Multiple Systems and Regions No limit on the number of computers or the locations you can monitor ensures that companies of all sizes will benefit during this extended period of working from home.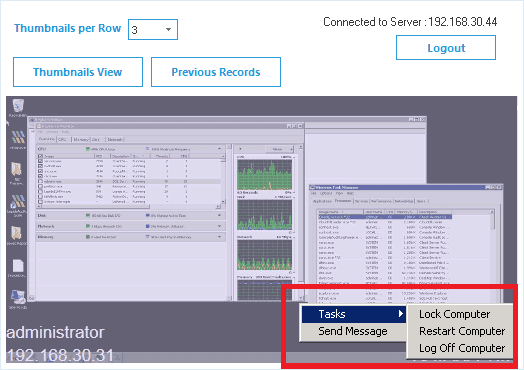 Warn, Shut Down, Or Restart in an Emergency Send instant messages to users to warn them of unwanted behavior, and, if necessary, turn off, restart or shut down their computer if you notice behavior that may affect your data security.
Easily Delegate Viewing Rights The tool can be installed on any system (including floating laptops), and admins can delegate viewing rights to any user easily through the tool itself. Rights to view specific monitors can also be delegated.
Dual Screen Monitoring Unlike some of our competitors, we allow you to monitor and record activities on dual monitors, including on floating devices – providing separate recordings for each monitor.
Want to see it in action?
Take a virtual tour of the Lepide Data Security Platform in our web-based demo. See how Lepide aligns with your use case, whether it be ransomware, Active Directory security, Microsoft 365 security, data protection, data access governance or more.
Launch in-browser demo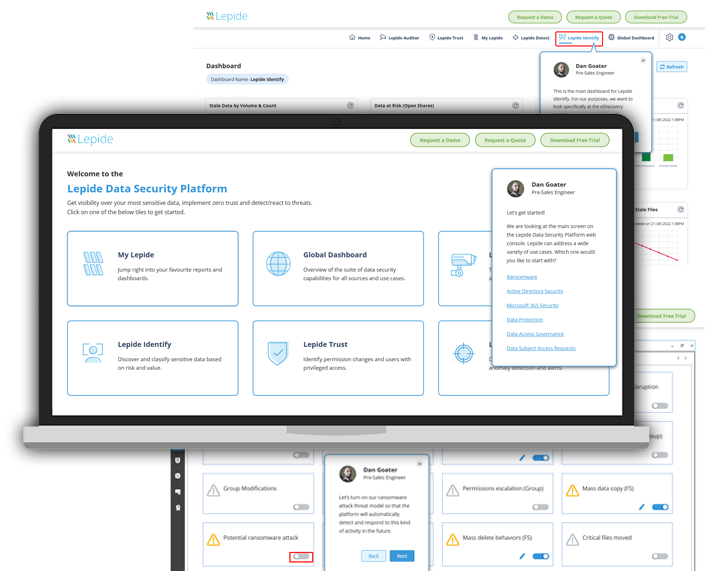 On-Premise and Cloud Protection From a Single Console
Our Success Stories
Western Connecticut Health Network
Lepide is straightforward to use and effective right off the bat. Plus, the level of patience, attentiveness and technical knowhow is far beyond most support and sales teams I've seen before.

Drayke Jackson

Security Engineer

Edinburgh Napier University
We chose Lepide as they were able to offer us threat detection and response, and a way of separating out reporting duties to a web console – all from one platform.

Kevin Gallagher

Senior Systems Administrator

City of
Danville
Lepide is a perfect fit for our IT Security and Compliance requirements. It helps us cut out a lot of wasted time and money and now we know we can be compliant with industry standards.

Agnel Dsilva

Information Technology Administrator