Upcoming Webinar A Four Step Roadmap to Complying with the GLBA Safeguards Rule Thursday 24th June, 2pm EST
Register Now
✕
|
sales@lepide.com
|
+1-800-814-0578
|
Monitor Employee Activity and Record Sessions
At Lepide, we wanted to contribute something positive to organizations struggling to adjust to a mandated work-from-home lifestyle. Many organizations are concerned that employees will take the opportunities given to them through the confusion that the COVID-19 pandemic has created. In response, Lepide have released a monitoring solution to allow companies to monitor what their users are doing and record activities to spot incidents and make investigations easier.
Maintain Data Security
Know how data and resources are being used, to ensure data security and mitigate the risk of insider threats.
Detect Risk Early
Keep an eye on crucial tasks, spot when users are behaving dangerously and take immediate action to mitigate threats.
Boost Productivity
Identify those workers who are taking work from home as an excuse to be lazy, and kick them into gear.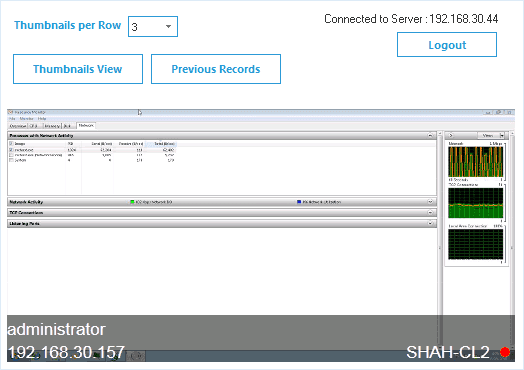 Invisible Monitoring Users will not know that their screens are being monitored and they cannot uninstall the tool themselves from the control panel or the task manager.
Uninterrupted Surveillance User activities are monitored from the moment their systems start with a live recording. If a user decides to restart their system, the recording will start up again as soon as their system does to ensure you don't miss anything.
Multiple Systems and Regions No limit on the number of computers or the locations you can monitor ensures that companies of all sizes will benefit during this extended period of working from home.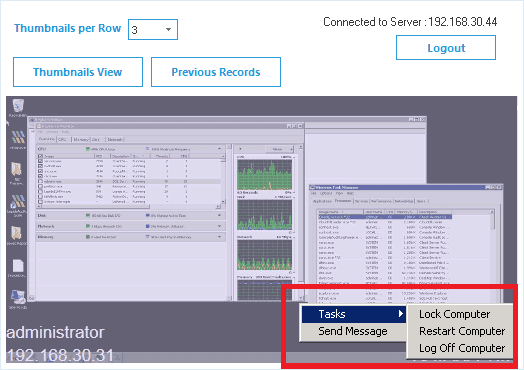 Warn, Shut Down, Or Restart in an Emergency Send instant messages to users to warn them of unwanted behavior, and, if necessary, turn off, restart or shut down their computer if you notice behavior that may affect your data security.
Easily Delegate Viewing Rights The tool can be installed on any system (including floating laptops), and admins can delegate viewing rights to any user easily through the tool itself. Rights to view specific monitors can also be delegated.
Dual Screen Monitoring Unlike some of our competitors, we allow you to monitor and record activities on dual monitors, including on floating devices – providing separate recordings for each monitor.