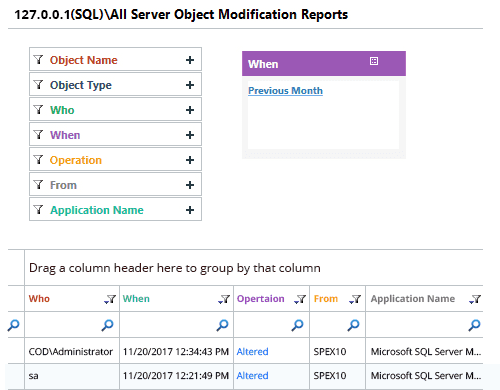 In-Depth Auditing of SQL Configuration Changes
With Lepide SQL Server Auditor implemented in your organization, all aspects of SQL server can be audited with ease. All changes made to the configuration of SQL users, permissions, logins, triggers, databases, and other SQL elements are audited. The raw logs are aggregated into the meaningful audit data, saved long-term in a SQL Server database, and displayed in predefined audit reports. You can customize these reports to create a long audit-trail to understand how a change was made and to track a specific critical change.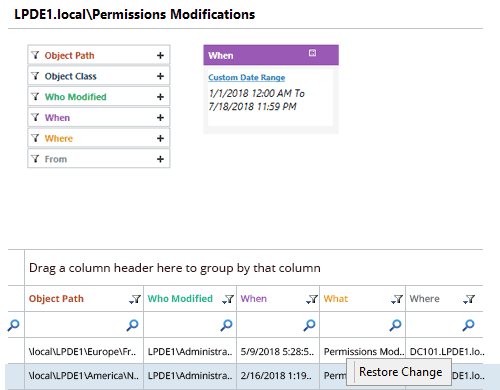 Audit SQL Server Permission Changes
Protecting critical assets from being compromised is a major priority for most organizations. Lepide SQL Server Auditor lets you track changes made in the permissions of users and their server roles. It sends real-time alerts (with advanced filters and threshold limits) for every change made in SQL Server permissions. Automatically runs user-created scripts to maintain an appropriate incident response strategy.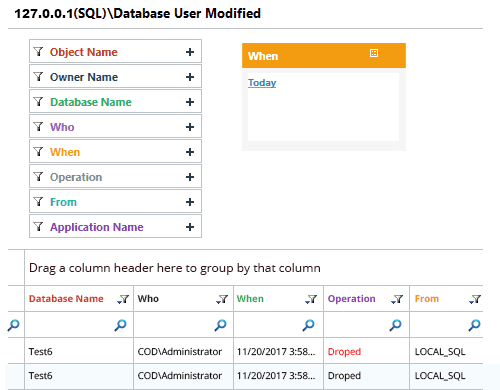 Track All SQL User Modifications
User account changes in the SQL Server could affect the normal functioning of an organization or even bring everything to a complete halt. Lepide SQL Server Auditor offers a dedicated set of consolidated reports from which you can get granular details of changes such as user created, deleted or modified. You can quickly determine what changes were made, who made the changes and when they were made. The real-time alerts keep you notified on critical user changes through email or push-notifications sent to the Lepide Mobile App.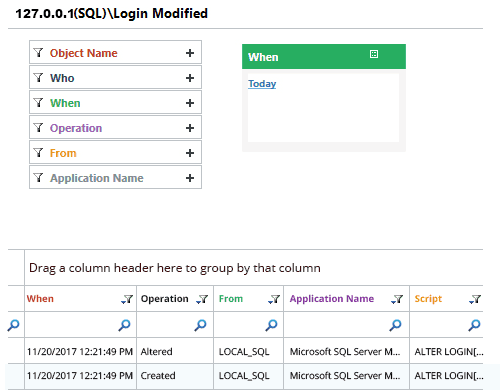 Detect Changes Made to SQL Logins
Logins are created in SQL Server to allow local or Active Directory users to access SQL Server. Mostly, permissions are assigned to these logins, meaning that regular and proactive auditing is crucial to maintaining IT security. Lepide SQL Server Auditor audits every change made in the logins and keeps administrators updated with real-time alerts.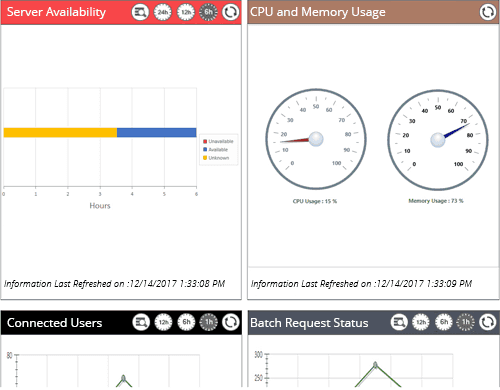 Monitor the Health of Your SQL Server
Our HealthCheck feature is an inbuilt feature in the Lepide SQL Server Change Auditing solution that provides you with a simple and powerful means of keeping track of important elements of your SQL continuity and health. It provides continuous monitoring and real time alerting to help you keep track of services, CPU usage, connections, error rates, usage and much more.
Read more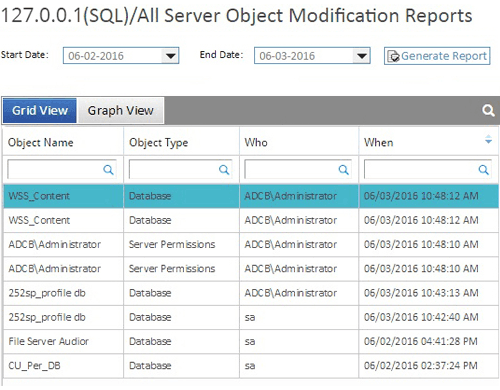 Secure SQL Server Audit Delegation
While you may want specific users to see certain SQL audit reports it's quite likely you won't want everyone to have full access to the console. We offer a secure web-based console in which IT teams can grant specific users with access to only the selected reports.
‹
›