Upcoming Webinar The New US Data Privacy Environment: Are You Ready? 10th August, 2pm EST
Register Now
✕
|
sales@lepide.com
|
+1-800-814-0578
|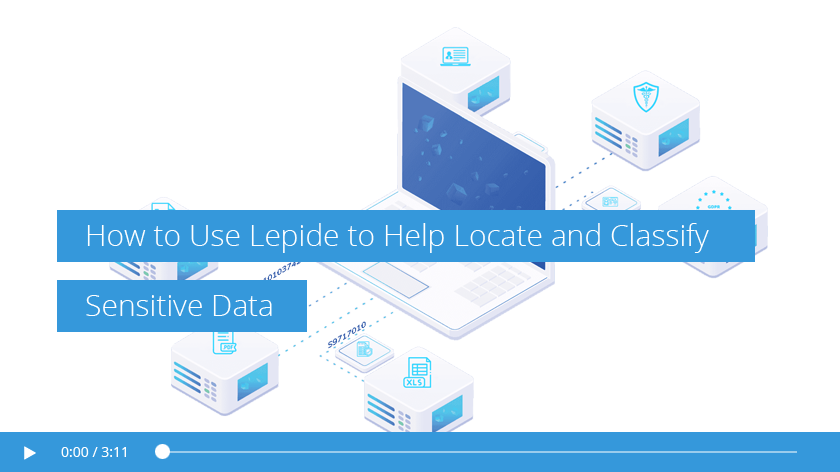 Sensitive Data Discovery and Classification Made Simple
Our data discovery and classification software helps give you more context around your most sensitive data, so that you easily identify potential areas of exposure and apply the correct access controls. See how many of your files contain sensitive data, where they are distributed, what type of data you have and more.
Sensitive Data Discovery
Implement hundreds of pre-defined criteria sets to locate sensitive data across your unstructured data stores and map to compliance mandates.
Persistent Classification
Other solutions may take days to scan your environment for sensitive data. With Lepide, you can identify sensitive data at the point of creation for instant value.
Security with Context
Identify what content users have access to and what they are doing with your data to better inform access controls and security policies.
Pre-Defined Criteria Sets Make Locating Sensitive Data Easy
Lepide Data Security Platform contains a huge library of pre-defined data sets for all common types of sensitive data and compliance standards (including HIPAA, SOX, PCI, GDPR, CCPA and more). Simplify your compliance reporting with Lepide.
Personal Information
Financial Records
Security File Types
Health Records
Regulated Data
Making the Most of Data Classification
Add Context to Classification
Lepide not only discovers and classifies your sensitive data, it lets you know who has access to it and what your users are doing with it, enabling you to apply the appropriate access controls and security policies.
Fulfil Subject Access Requests
Being able to easily search through your most sensitive data enables you to comply with public access requests, as well as specific compliance mandates, such as GDPR's the Right to be Forgotten and Subject Access Requests (SARs).
Automate Threat Response
Once your most sensitive data has been identified and classified, you can use Lepide to detect threats to it and automate response.by deploying any of our pre-defined threat models.
Reduce False Positives
Lepide uses intelligent proximity scanning to eliminate false positives better than any other platform on the market. By giving the discovered pattern more context, we can accurately predict what is real sensitive data and what is a false positive.
Govern Access More Effectively
By enabling you to see which of your users have access to your most sensitive data, Lepide can help you spot users with excessive permissions, apply appropriate access controls, and even govern access from within the solution.
Spot Risky User Behavior
Having visibility over your most sensitive data enables you to determine when your users are putting you at risk. Get alerts and reports on user behavior as it relates to your most sensitive, regulated data.
See Our Data Classification Solution in Action
See how the Lepide Data Security Platform combines data classification with threat detection and response. Contact us on +1 800 814 0578 or