Active Directory Permission Auditing
Delegating privileges to users in an Active Directory environment is not a particularly difficult task. However, auditing permissions and comparing permission changes are much harder to do, as this involves dealing with complex PowerShell Scripts to generate reports. In many organizations, continuously auditing changing permissions is necessary to determine which users have which levels of permissions. LepideAuditor simplifies these tasks and gives you a much easier way to track permissions in Active Directory.
All Permissions to an Object
The solution displays all permissions to a particular object. You can have specific reports generated to keep you informed of these permissions to give you complete visibility into Object Permissions in your environment.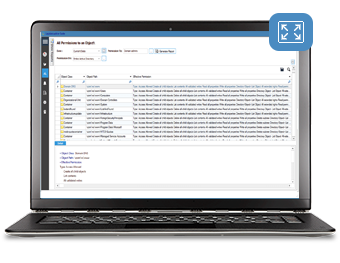 Object Permission Comparison
In a rapidly growing IT environment, permission changes occur frequently which can make it compare two permission states of a specific object. In-depth Permission Comparison reports are the best way of determining which changes have been made to the permissions of Active Directory Objects. LepideAuditor enables you to compare the permissions of an object between two dates.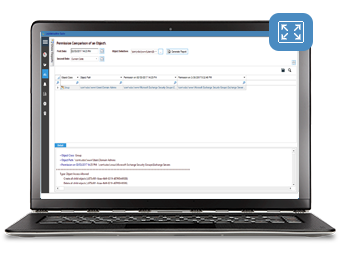 Object Permissions
IT Administrators may occasionally need to quickly determine all permissions to a particular object. Complex PowerShell Scripts are a time consuming and difficult method for obtaining this data. LepideAuditor provides a dedicated report for Object Permissions and lets you audit the effective permissions held by any object in your Active Directory environment.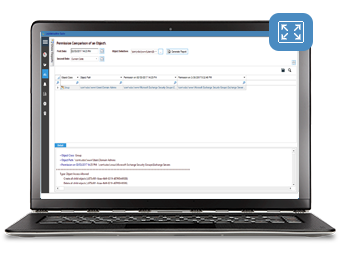 Permissions Modifications
Changes in permissions must be audited, but in the absence of an automated solution, Administrators may face issues when collecting relevant records and generating reports on permission changes. LepideAuditor allows you to audit all modifications made to permissions automatically through pre-set reports. You can also configure to send alerts whenever changes are made to permissions. These alserts can be delivered via email, via an update in LiveFeed widget of Radar Tab, or via a push-notification to LepideAuditor App.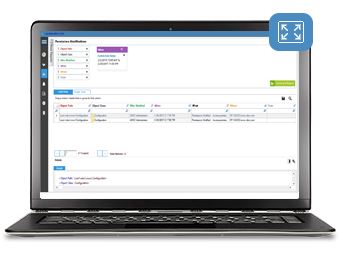 #ChoseLepide