Start My 15-Day Free Trial
Audit Azure AD Changes with LepideAuditor
Microsoft's Azure Active Directory is a cloud-based directory and identity management service that could operate as the heart of cloud-operations. For that reason, being able to get insight into configuration changes is an essential part of maintaining the overall security of your IT environment. This is where LepideAuditor comes in. We offer a simple Azure Active Directory auditing solution that can track configuration changes, monitor privileged users/groups and provide a full audit trail of every user authentication. Improve your Azure AD Security with LepideAuditor.

Over
5,000
Organizations Use LepideAuditor to Protect
Their Businesses Against Data Breaches


How We Help to Audit Azure Active Directory Changes
Get granular, usable audit data on all changes to configurations, permissions and logons in your Azure Active Directory. Lepide Auditor for Azure AD gives you the ability to generate reports and receive real time alerts to increase your visibility of critical changes that could affect the security of your Azure AD environment.
Granular Azure AD Change Monitoring LepideAuditor enables you to monitor and audit all changes made in Azure AD to ensure the appropriate change processes are being followed. Ensure complete accountability through visibility is available to catch any unauthorised changes or changes that may have an impact on access to other critical applications, systems or data within your business. Our Azure AD auditor tracks who made what changes, where they were made and when; including user or group creation, modification and deletion, failed and successful login attempts, password changes, resets and much more.
Detailed Azure AD Audit Reports Tracking Azure Active Directory changes using LepideAuditor could not be simpler. Our Azure AD auditing solution continuously tracks and monitors critical changes with regards to user accounts, passwords, logins and more. This information is collected, formatted and presented in easy-to-read Azure AD audit reports that can be scheduled for regular delivery or accessed any time on-demand.
Customized/Interactive Search Easily build advanced search filters to interrogate your Azure AD data more quickly. All of your searches can then be saved to the console to enable quick access. Our Azure AD auditing solution enables you to search based on component/server name, object path/type, the criticality of the change and much more. This kind of interactive/customizable searching and filtering will help you increase the speed with which you are able to investigate changes to your Azure AD environment.
Overcome the Limitations of Native Auditing Our Azure AD audit reports allow you to get more context from changes than you would be able to get from native audit logs. With information presented in a readable and useful way, you can speed up your incident investigation and detect and react quicker to unwanted changes. Microsoft only allows you to store logs for 90 days, which seriously limits your ability to investigate historic incidents or access old log information. Our Azure AD Audit solution stores your audit trail for years, enabling you to overcome many of the limitations of native Azure AD auditing.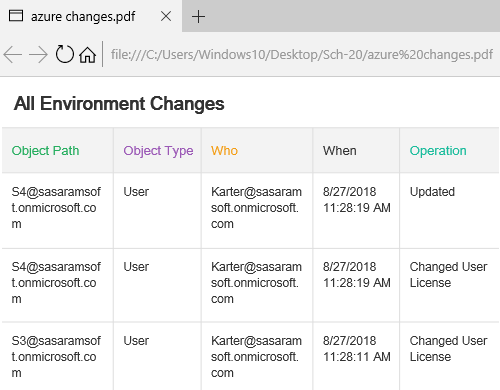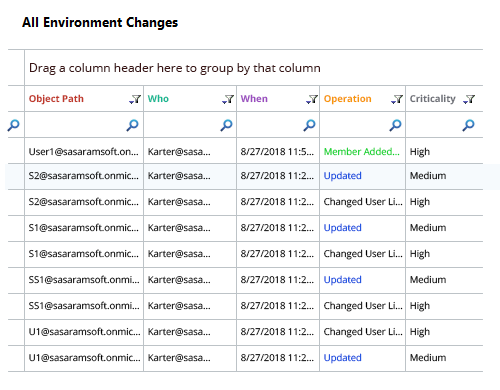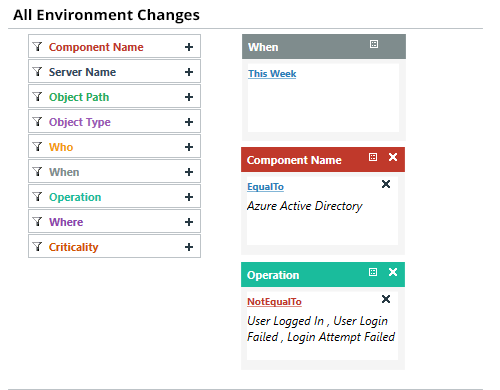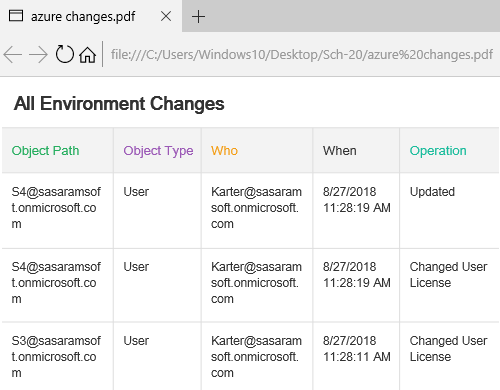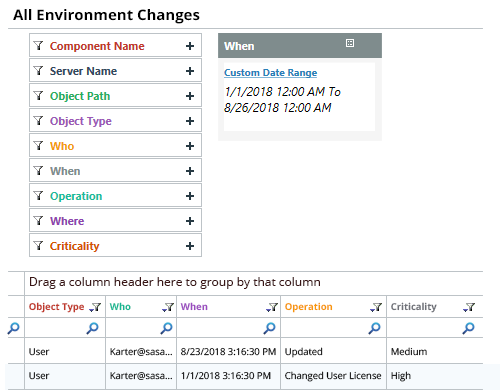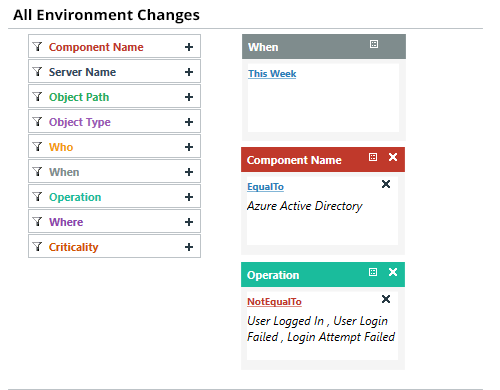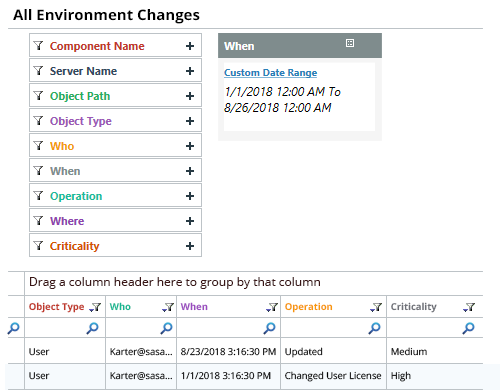 What We Audit in Azure AD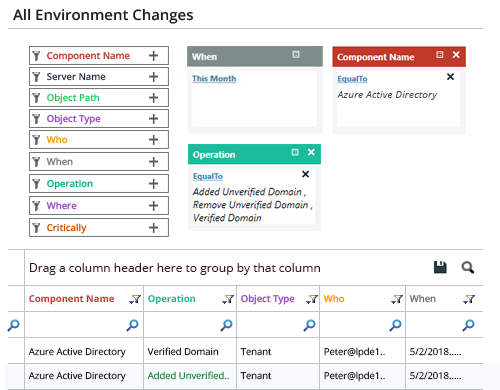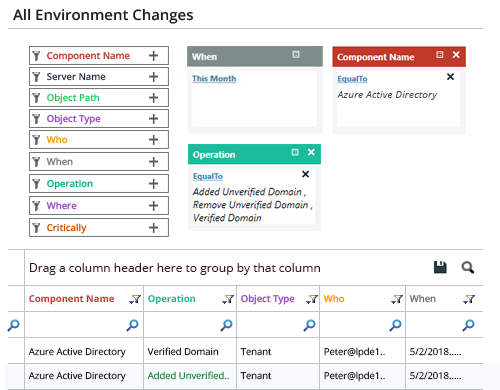 Auditing Azure AD Configuration Changes
LepideAuditor for Azure AD provides you with granular audit detail on every aspect of the configuration changes made in your Azure AD environment. The solution proactively and continuously audits and monitors on configuration changes to give you real insight into your Azure AD environment. Get in-depth information and visibility into changes to object modifications, service principals, applications, user roles, policies and more.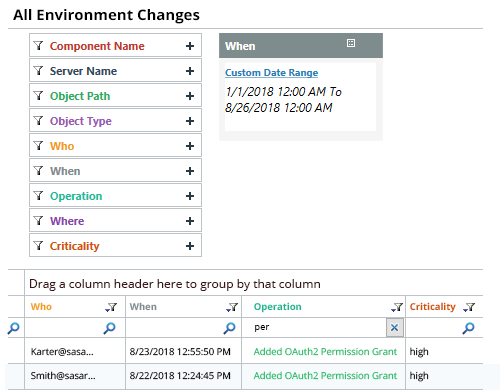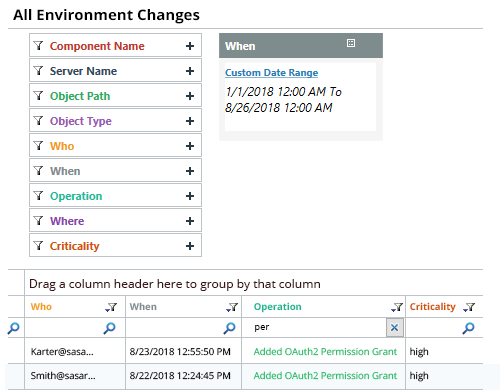 Azure AD Permissions Auditing
Using LepideAuditor for Azure AD will ensure you get the insight you need into whenever permissions are being changed. In order to maintain a secure IT environment, we recommend you operate on a policy of least privilege (where users have the minimum levels of permissions possible). LepideAuditor enables you to maintain such a policy by helping to detect whenever your Azure AD permissions change.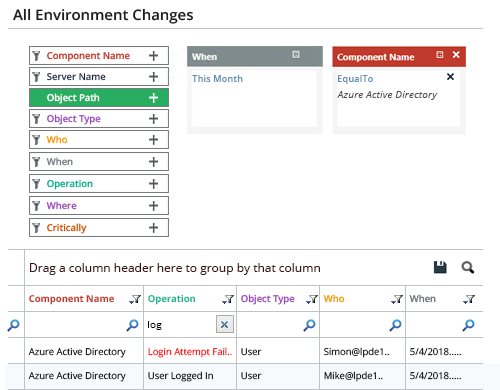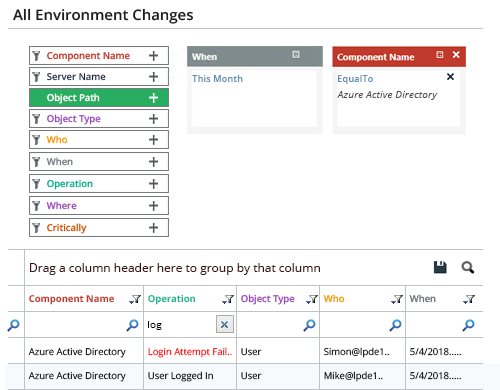 Audit Successful and Failed Azure AD Login Attempts
As an IT administrator, it's important to know whenever users are logging on to Azure AD. If you spot a large number of failed logons over a short period of time, for example, this could be indicative of an attempted hack. LepideAuditor for Azure AD enables you to generate information on both successful and failed logon events.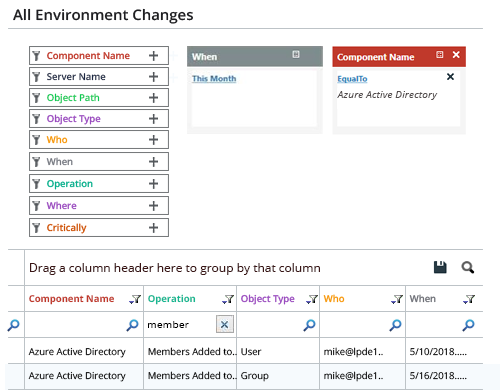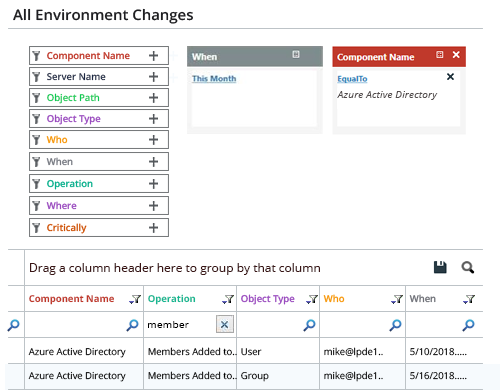 Privileged Azure AD User/Group Monitoring
Understanding how and when users are being added to the privileged security groups in Azure AD is a vital part of maintaining a secure IT environment. Our Azure AD audit solution allows you to keep track of activities performed by your privileged users and groups. You can use this information to help you enforce a policy of least privilege where users only have access to the data and applications they need to do their job effectively.
❝
Lepide have been nominated in three categories in the 2018 Computing Security Awards: Cloud-Computing Solution of the Year, Security Solution of the Year and the Customer Service Award.
Computing Security Awards


❝
LepideAuditor is simple to install and setup and is an easy-to-use solution for auditing your IT environment.
Ahmed Nabil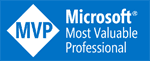 ❝
LepideAuditor takes the strain out of change auditing and regulatory compliance with one of the most comprehensive solutions on the market.
IT Security Guru


❝
It's rare to find a solution which covers a such a wide range of auditing services, but 'LepideAuditor' is one of those rare exceptions.
Mahdi Tehrani

Active Directory Lead
❝
LepideAuditor is one of the most simple to use and feature-packed security suite for Microsoft-based environments. If you fear security breach, this is one of the most essential security perimeters.
Erik Blum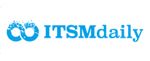 ❝
LepideAuditor is an excellent audit solution. It gives IT teams complete information about what's happening in the IT systems, the health of their servers and backup history.
Prajwal Desai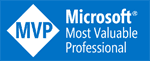 ❝
The LepideAuditor is an invaluable toolset for any System Admin to audit Active Directory, Group Policy and Exchange server changes.
Marius Ene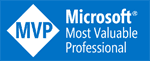 ❝
I really enjoyed the way LepideAuditor performs to audit the changes made to Active Directory and Group Policy Objects. I will certainly recommend it to anyone who is looking for an easy-to-use third party auditor.
Roman Nedzelský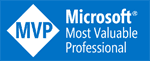 ❝
LepideAuditor is highly recommended as it not only meets all requirements for Active Directory and Group Policy change auditing but also it is easy and friendly to use.
Roberto Di Lello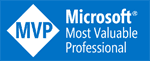 ❝
LepideAuditor is an excellent auditing solution. Some key features of the solution are compliance reports, health monitoring, alerts/notifications and the backup/restore functionality.
Mayank Dhama

IT Expert
❝
LepideAuditor honored as Gold winner in the 12th Annual 2016 Info Security PG's Global Excellence Awards® in 'Auditing'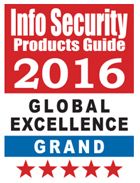 ❝
LepideAuditor is a solid product that will likely do a good job for anyone who wants to know what administrative actions are being taken in their organization.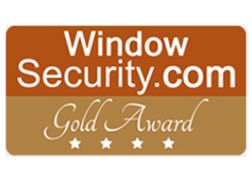 ❝
LepideAuditor received a gold certification in data loss prevention.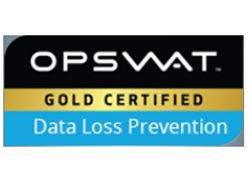 ❝ LepideAuditor has brilliant search capabilities and was easy to use from the perspective of a non-technical end user – highly recommend it.❞

❝ LepideAuditor provided us with complete visibility over what was happening in our IT environment in a simple, cost-effective and scalable way.❞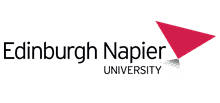 ❝ We're very pleased with how much more insight LepideAuditor gave us and impressed with the attentive customer service they provided.❞

❝ LepideAuditor takes the strain out of change auditing and regulatory compliance with one of the most comprehensive solutions on the market. ❞

More from Lepide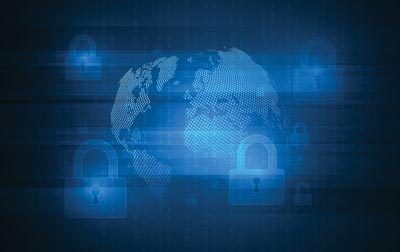 Blog
Top 5 Human Errors That Could Lead to a Data Breach
The blog explains five most cited examples of erroneous behavior that might compromise the integrity of our security posture.
Learn More ->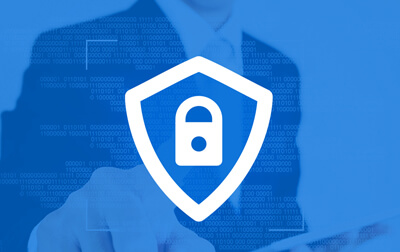 Whitepaper
How CISOs Can Win Over the Board on Cybersecurity Strategy
In this whitepaper, we have put together a list of tips and tricks to help CISOs communicate effectively with the board on cybersecurity strategy.
Learn More ->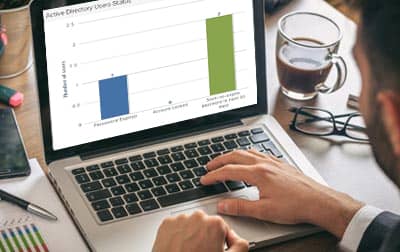 News
"On the Fly" Classification Introduced into LepideAuditor 19.1
The latest version of LepideAuditor introduces key new functionality to help users with data discovery, classification and user/entity behavior analytics.
Learn More ->