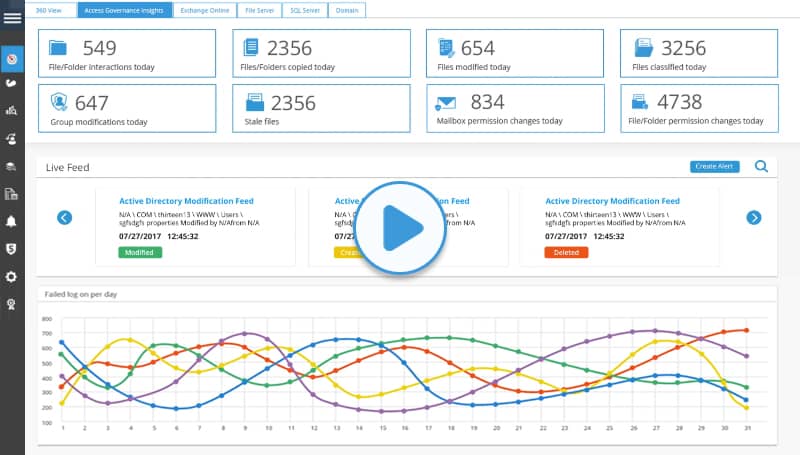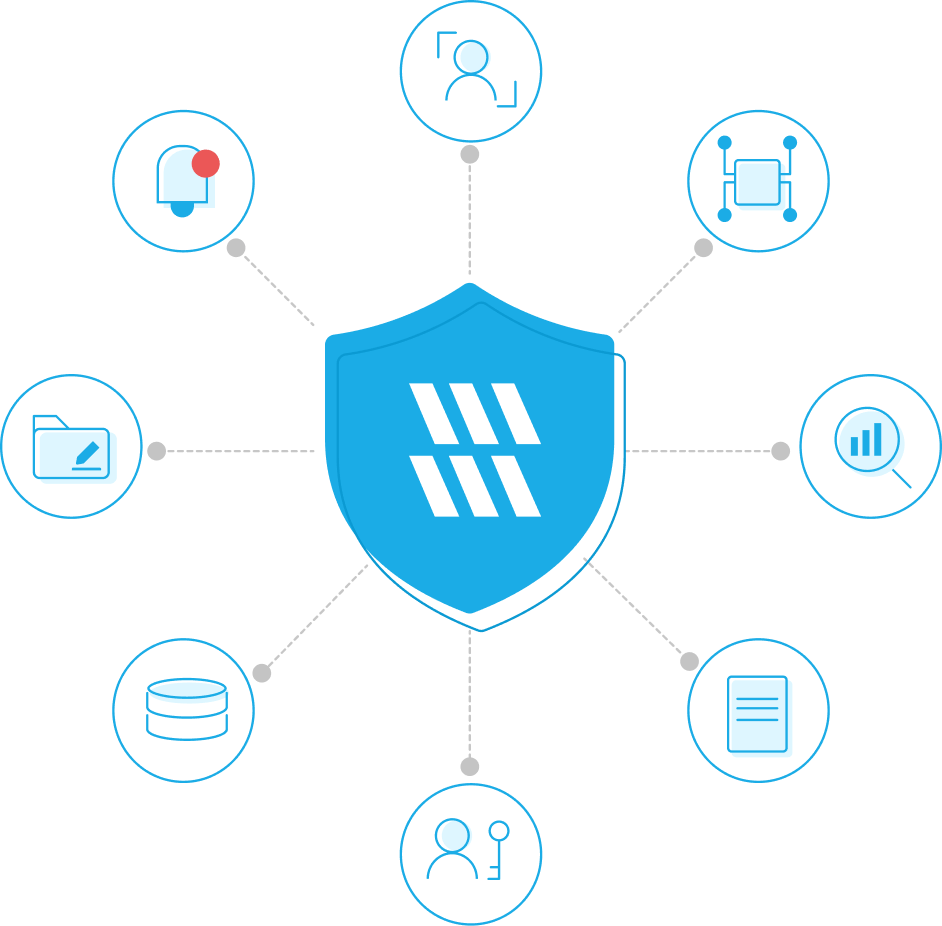 Protect Sensitive Data from Rogue Users and Compromised User Accounts
We enable you to detect and investigate threats to your most sensitive data in ways no other solution provider can. Bringing together data discovery and classification with threat detection enables you to investigate all events, changes, actions and anomalies with context. End to end visibility of Active Directory, Group Policy, File Servers, Office 365, NetApp, SharePoint, Box, Dropbox and more.
The Lepide Data Security Platform
Monitor Risk to Your Data and Reduce Your Attack Surface
Achieve and Maintain Compliance with Pre-Set Reports
Learn more
What Makes Lepide Different?
We use Lepide for the security of our Azure and On-prem environment, its real time alert system is awesome!
Read more case studies
Consolidated Security A single Platform fixes four key problems; where is your data, who has access to it, what are users doing with it and is it secure?
Scales Better Our unique functionality-orientated architecture means our Platform scales better than any competitor on the market.
Lightweight and Easy to Deploy Deploy our Platform in a matter of hours without prohibitive requirements on infrastructure investment.
Justifiable ROI Unlike some of our competitors, we're able to deliver a clear business case for ROI.
Real Time Alerts & Reports Our alerts are genuinely delivered in real time. No waiting means better security.
Complete On-Premise and Cloud Protection
Integrate with Your Favorite
Apps and Solutions

1,000 + customers in over 120
countries are using Lepide
Drayke Jackson Security Engineer
Lepide is straightforward to use and effective right off the bat. Plus, the level of patience, attentiveness and technical knowhow is far beyond most support and sales teams I've seen before.
Kevin Gallagher Senior Systems Administrator
We chose Lepide as they were able to offer us threat detection and response, and a way of separating out reporting duties to a web console – all from one platform.
Agnel Dsilva Information Technology Administrator
Lepide is a perfect fit for our IT Security and Compliance requirements. It helps us cut out a lot of wasted time and money and now we know we can be compliant with industry standards.