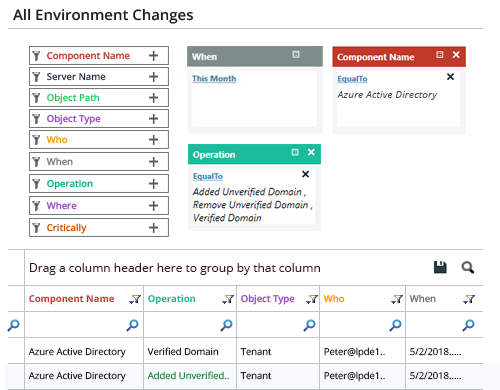 Auditing Azure AD Configuration Changes
Lepide Azure AD Auditor provides you with granular audit detail on every aspect of the configuration changes made in your Azure AD environment. The solution proactively and continuously audits and monitors on configuration changes to give you real insight into your Azure AD environment. Get in-depth information and visibility into changes to object modifications, service principals, applications, user roles, policies and more.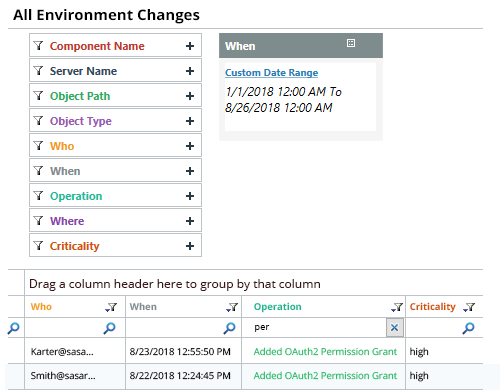 Azure AD Permissions Auditing
Using Lepide Azure AD Auditor will ensure you get the insight you need into whenever permissions are being changed. In order to maintain a secure IT environment, we recommend you operate on a policy of least privilege (where users have the minimum levels of permissions possible). Lepide Azure AD Auditor enables you to maintain such a policy by helping to detect whenever your Azure AD permissions change.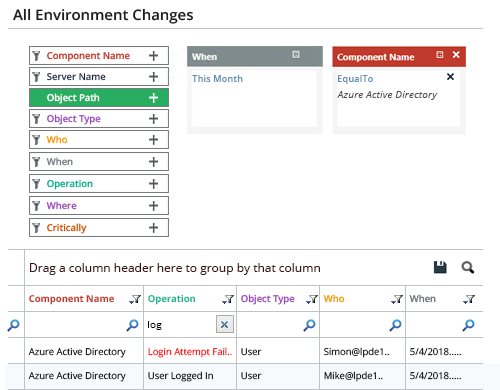 Audit Successful and Failed Azure AD Login Attempts
As an IT administrator, it's important to know whenever users are logging on to Azure AD. If you spot a large number of failed logons over a short period of time, for example, this could be indicative of an attempted hack. Lepide Azure AD Auditor enables you to generate information on both successful and failed logon events.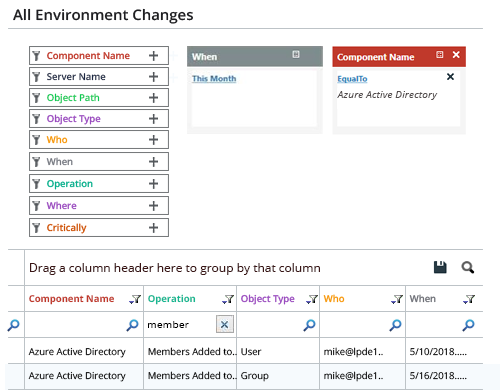 Privileged Azure AD User/Group Monitoring
Understanding how and when users are being added to the privileged security groups in Azure AD is a vital part of maintaining a secure IT environment. Our Azure AD audit solution allows you to keep track of activities performed by your privileged users and groups. You can use this information to help you enforce a policy of least privilege where users only have access to the data and applications they need to do their job effectively.
‹
›