Prevent Data Breaches By Limiting Threat Surface Area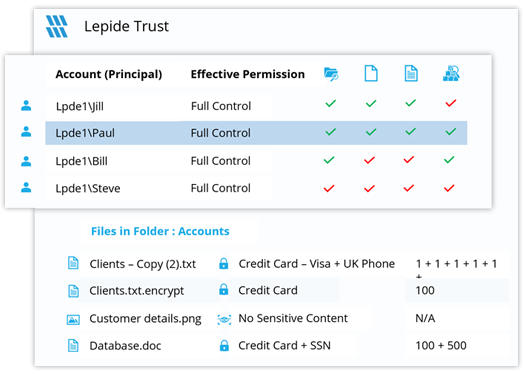 Identify users with excessive permissions and revoke access.

Scan for over-exposed data, including open shares.

Identify security states that create unnecessary risk to data security.
Detect Data Breaches in Real Time with Threat Models and Anomaly Spotting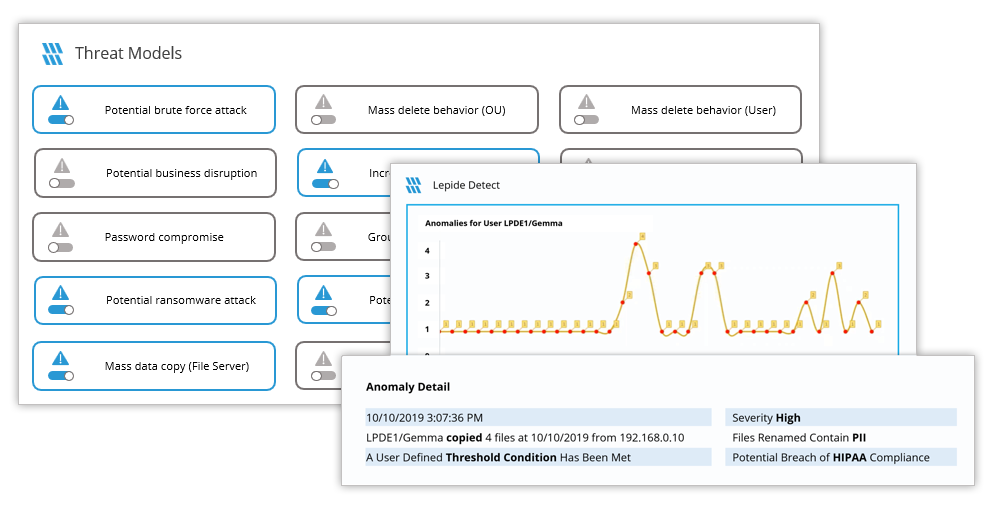 Investigate the Cause and What Was Affected in a Data Breach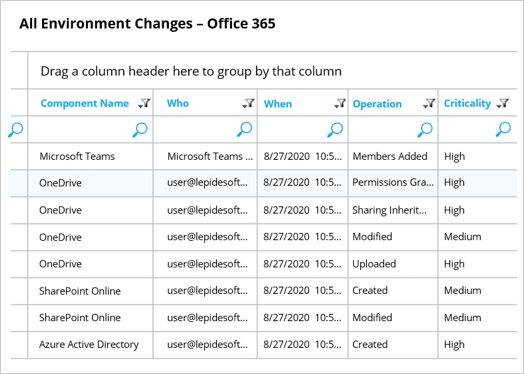 Identify the compromised user and what they have access to

See how the source of the breach gained access to data

Identify which data has been moved, copied or deleted
Respond to Breaches in Real Time and Provide Accurate Information to SIEM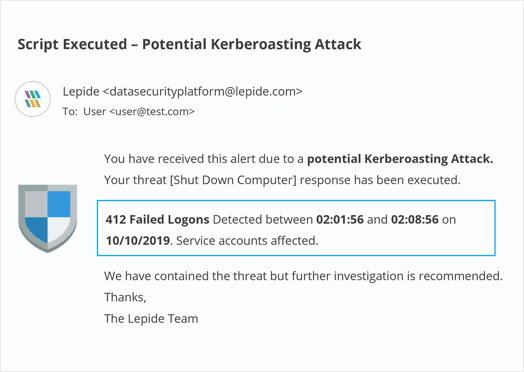 Want to see it in action?
Take a virtual tour of the Lepide Data Security Platform in our web-based demo. See how Lepide aligns with your use case, whether it be ransomware, Active Directory security, Microsoft 365 security, data protection, data access governance or more.
Launch in-browser demo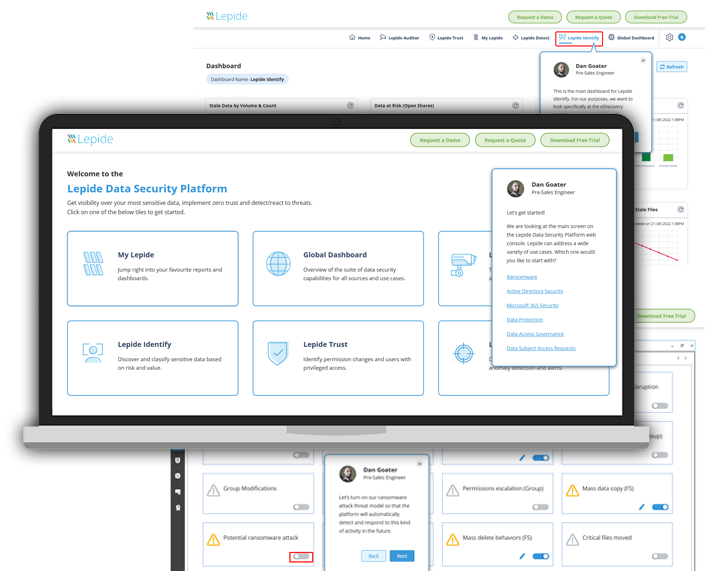 See how the Lepide Data Security Platform aligns with your Data Breaches prevention project
Download the guide

We use Lepide for the security of our Azure and On-prem environment, its real time alert system is awesome!

Read more case studies
Our Success Stories
Western Connecticut Health Network
Lepide is straightforward to use and effective right off the bat. Plus, the level of patience, attentiveness and technical knowhow is far beyond most support and sales teams I've seen before.

Drayke Jackson

Security Engineer

Edinburgh Napier University
We chose Lepide as they were able to offer us threat detection and response, and a way of separating out reporting duties to a web console – all from one platform.

Kevin Gallagher

Senior Systems Administrator

City of
Danville
Lepide is a perfect fit for our IT Security and Compliance requirements. It helps us cut out a lot of wasted time and money and now we know we can be compliant with industry standards.

Agnel Dsilva

Information Technology Administrator