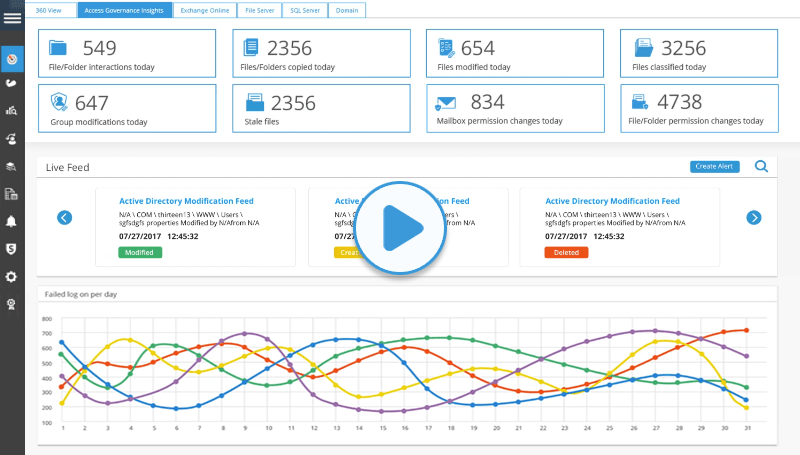 Know the Signs of Compromised Users and Take Action
There are numerous ways you can detect potentially compromised users. However, without Lepide, doing this can be incredibly difficult, unreliable and will not enable you to react quickly enough to mitigate any damages. With Lepide, you will be able to easily detect compromised users and react quickly, preventing them from doing any damage to critical infrastructure or sensitive data.

Detect Changes in User Behavior
Get alerts in real time for anomalous behavior that could indicate a compromised user, including changes in logon activity.

Ensure Passwords are Secure
Ensure passwords are rotated consistently to prevent attackers from having uninterrupted access to systems and data.

Automate Response to Threats
Upon detection of unwanted changes, execute automated scripts to take appropriate remediation action.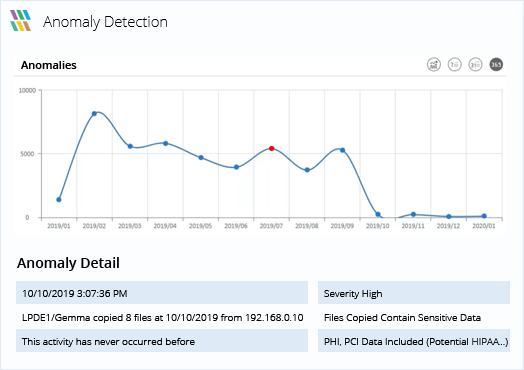 Spot Changes in Behavior That Indicate Compromise
When a user's behavior changes suddenly, and they start interacting with data in ways they never have before, this could indicate the account has been compromised. Lepide detects anomalies in user behavior automatically and alerts you in real time with detailed breakdowns of what is happening.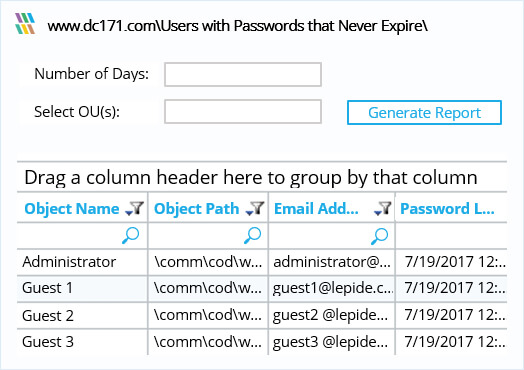 Ensure Passwords are Regularly Updated
If your password is set to never expire, and an attacker gains access to your user account, they will have access indefinitely and be free to cause serious harm. Lepide enables you to report on users with passwords set to never expire and remind users to reset passwords regularly. You can also lock users out if passwords are entered incorrectly a certain number of times.
Want to see it in action?
Take a virtual tour of the Lepide Data Security Platform in our web-based demo. See how Lepide aligns with your use case, whether it be ransomware, Active Directory security, Microsoft 365 security, data protection, data access governance or more.
Launch in-browser demo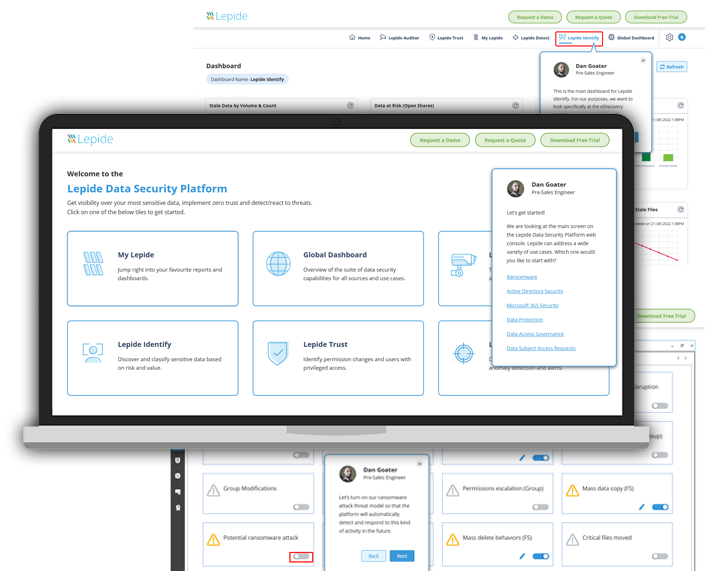 On-Premise and Cloud Protection From a Single Console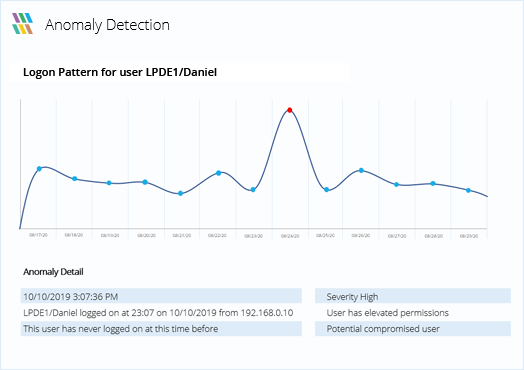 Spot Users Logging on at Unusual Times
If you notice that a user logs on outside of business hours, or outside of their normal pattern, it could indicate that they have been compromised or plan to act maliciously. With Lepide, you can spot anomalies in logon/logoff activity in real time so that you can respond quickly.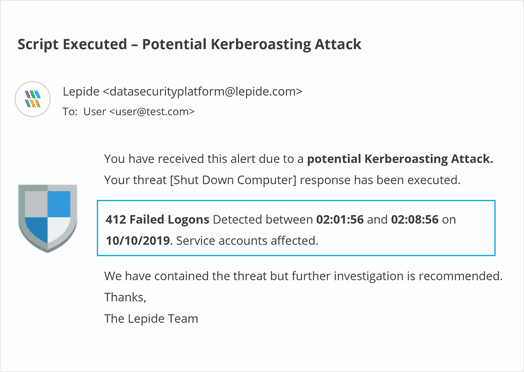 Respond to Compromised Users – Fast
With Lepide, you can execute custom scripts whenever a change or anomaly takes place to contain the potential threat. For example, if a user copies files containing sensitive data for the first time, Lepide can automatically shut down the user account or computer from accessing the server. Quicker response means less potential damage to your business.
Our Success Stories
Western Connecticut Health Network
Lepide is straightforward to use and effective right off the bat. Plus, the level of patience, attentiveness and technical knowhow is far beyond most support and sales teams I've seen before.

Drayke Jackson

Security Engineer

Edinburgh Napier University
We chose Lepide as they were able to offer us threat detection and response, and a way of separating out reporting duties to a web console – all from one platform.

Kevin Gallagher

Senior Systems Administrator

City of
Danville
Lepide is a perfect fit for our IT Security and Compliance requirements. It helps us cut out a lot of wasted time and money and now we know we can be compliant with industry standards.

Agnel Dsilva

Information Technology Administrator