sales@lepide.com
+1-800-814-0578
Rollback Active Directory and Group Policy Changes
Occasionally, changes made to Active Directory or Group Policy can be unauthorized or unwanted. In these cases, administrators need to be able to restore the changes back to their original state as quickly as possible to mitigate the effects that these changes have on the organization. With its proprietary backup snapshot technology, Lepide Data Security Platform lets you roll-back unwanted Active Directory and Group Policy changes with a few clicks using the Lepide Object Restore Wizard.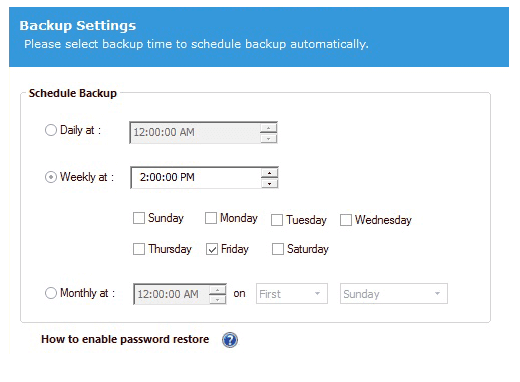 Capture Backup Snapshots
Lepide Data Security Platform captures backup snapshots of Active Directory Objects and Group Policy Objects. These snapshots contain the states of such objects in the default, or a user-defined, folder. You can copy this backup data to an external drive for safety and can use it to restore in the future. A user can either create a schedule to capture backup snapshots at periodic intervals or capture a snapshot manually at any time.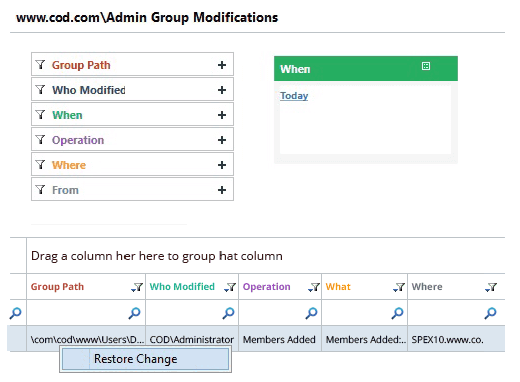 Easily Roll Back Changes
Active Directory and Group Policy Audit reports display all changes made. With one click, you can roll back any selected change and it will be reversed in seconds. For example, if a user has been provided Administrative privileges by mistake, simply right-click on its audit entry and click "Restore Change". The administrative privileges for that user will be revoked instantly.
Want to see it in action?
Take a virtual tour of the Lepide Data Security Platform in our web-based demo. See how Lepide aligns with your use case, whether it be ransomware, Active Directory security, Microsoft 365 security, data protection, data access governance or more.
Launch in-browser demo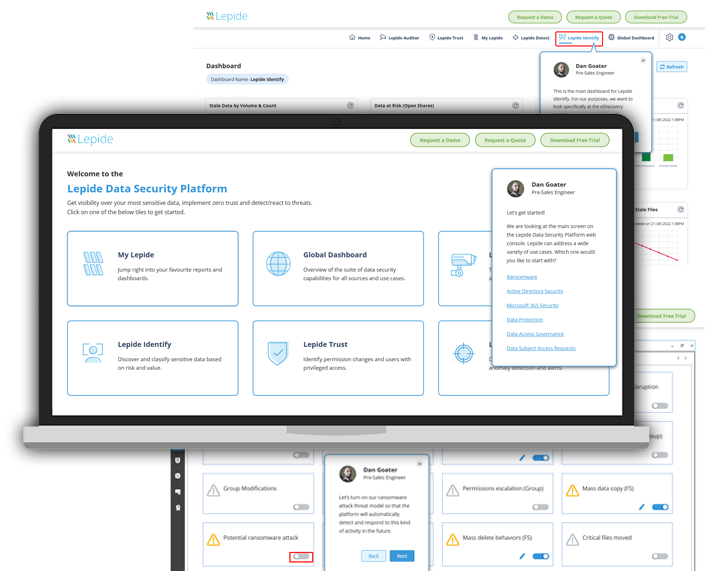 On-Premise and Cloud Protection From a Single Console
Our Success Stories
Western Connecticut Health Network
Lepide is straightforward to use and effective right off the bat. Plus, the level of patience, attentiveness and technical knowhow is far beyond most support and sales teams I've seen before.

Drayke Jackson

Security Engineer

Edinburgh Napier University
We chose Lepide as they were able to offer us threat detection and response, and a way of separating out reporting duties to a web console – all from one platform.

Kevin Gallagher

Senior Systems Administrator

City of
Danville
Lepide is a perfect fit for our IT Security and Compliance requirements. It helps us cut out a lot of wasted time and money and now we know we can be compliant with industry standards.

Agnel Dsilva

Information Technology Administrator