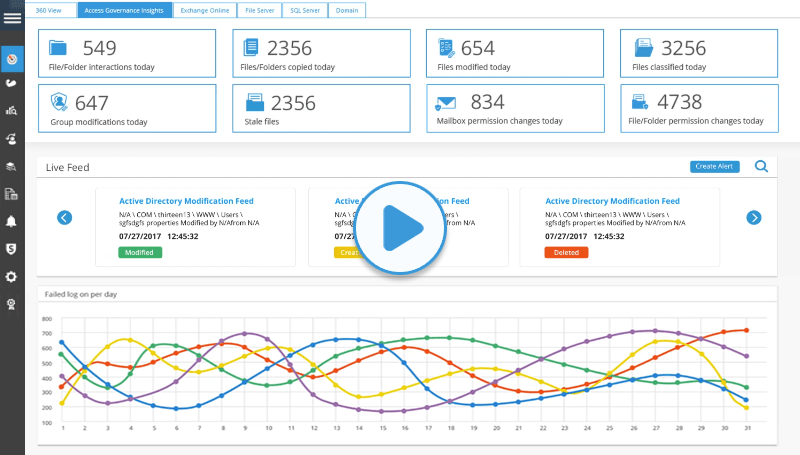 Protect Against Rogue Insiders and Compromised User Accounts
Whether it's rogue insiders, phishing attacks, credential theft, data theft, or just plain old human error – almost all these attacks involve Active Directory or Azure AD and compromise of your corporate data.

Detect Threats to Your AD and Sensitive Data Faster
Detect threats through anomaly detection, real time alerts and predefined threat models. Zero configuration. Instant value.

Speed & Context to Investigations
Event logs are ineffective. Get a detailed audit trail of every event and interaction across your AD and all major data stores.

Supercharge
Your SIEM
Give your SIEM logs context with alerts and anomalies. Reduce false positives. Easily prioritize threats based on real risk.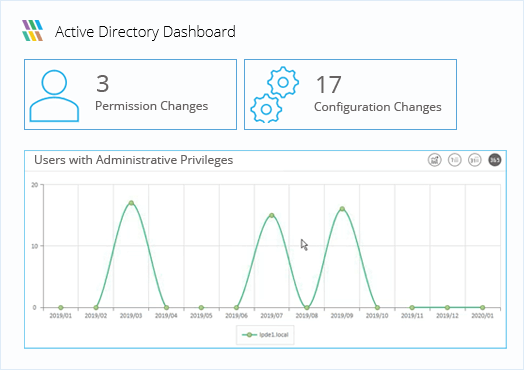 Investigate Threats to Your AD and Sensitive Data
Event logs provide little value for real world investigation and response. They're badly formatted, reactive, inaccurate and are prone to deletion. There is a better way.
At Lepide, we understand Active Directory, Azure AD, File Servers, SharePoint, Office 365, Box, Dropbox and MS Teams better than anyone else.
We give you the power to filter and interrogate live audit data in real time. Trace every action of every user across all aspects of your Active Directory, permissions and data, wherever it lives.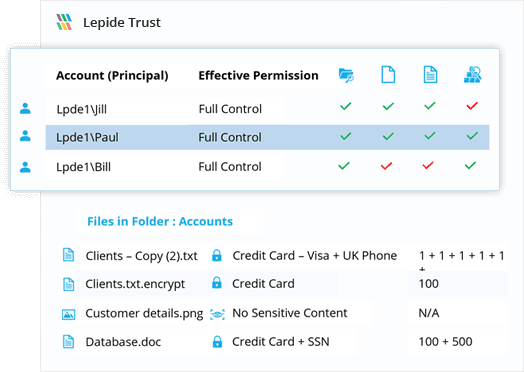 Detect Threats Missed by Traditional Security Tools
98% of security threats start with Active Directory and involves compromise of your data stored on one or more of your enterprise data stores.
Our deep experience of Active Directory and all major data storage platforms combined with our anomaly detection, real time alerting, threshold alerting, permissions tracking and real time content scanning enables us to detect threats traditional security vendors miss.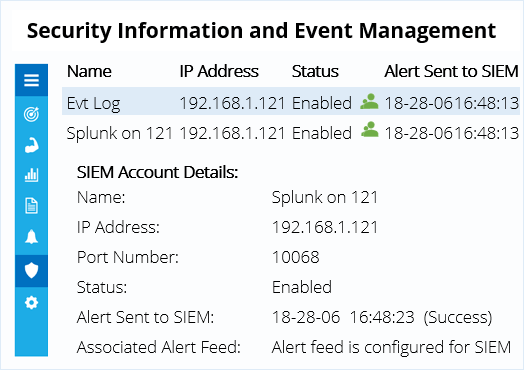 Automate Your Response. Supercharge Your SIEM or SOAR Investment.
The speed in which you respond to the threat is critical in your ability to contain and limit damage. We give you the ability to automate how you respond to emerging threats directly, and we provide full integration into your SIEM or SOAR platforms.
Our unique consolidation and correlation of data taken from Active Directory and enterprise data stores, combined with our anomaly detection and data classification capabilities, gives us more accuracy and content than your SIEM is able to provide. Less noise means more context.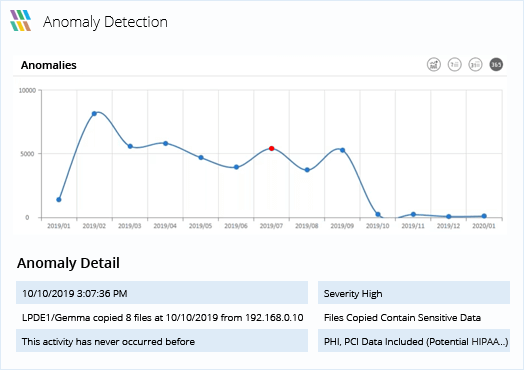 Prioritize Investigations Based on the Highest Risks to your Sensitive Data
When deciding what threats to investigate first, we believe you should start with the threats to the data that matters the most to your organization right now.
Our unique blend of anomaly detection and real time data discovery and classification enables us to show you your highest risk threats in order of the specific type and sensitivity of the data at risk.
Complete On-Premise and Cloud Protection
1,000 + customers in over 120
countries are using Lepide
Drayke Jackson Security Engineer
Lepide is straightforward to use and effective right off the bat. Plus, the level of patience, attentiveness and technical knowhow is far beyond most support and sales teams I've seen before.
Kevin Gallagher Senior Systems Administrator
We chose Lepide as they were able to offer us threat detection and response, and a way of separating out reporting duties to a web console – all from one platform.
Agnel Dsilva Information Technology Administrator
Lepide is a perfect fit for our IT Security and Compliance requirements. It helps us cut out a lot of wasted time and money and now we know we can be compliant with industry standards.